[ad_1]

Posted on: March 9, 2023, 05:12h. 
Last updated on: March 9, 2023, 05:24h.
After a sale of the same land fell through last year, the Las Vegas Convention and Visitors Authority (LVCVA) has a new buyer for the 10 remaining acres of Las Vegas Strip land where the Riviera casino hotel once stood. And this buyer is willing to pay $125M, $5M more than the last one.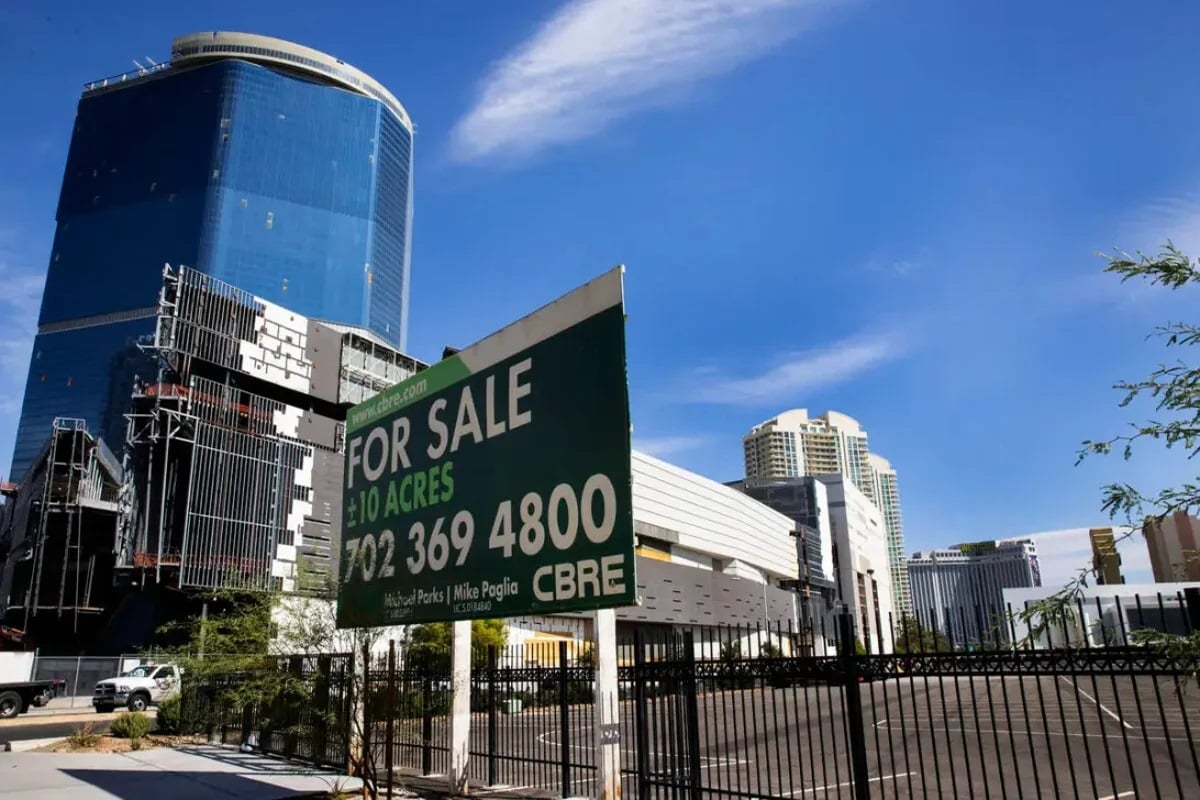 The LVCVA is scheduled to vote on selling the land — just south of the Fontainebleau on Las Vegas Boulevard at Elvis Presley Boulevard —  at its next meeting on March 14. The LVCVA will also need to spend $2M in closing and other costs.
According to the LVCVA's meeting agenda, the new buyers are Las Vegas developer Brett Torino and Paul Kanavos, chair and CEO of Flag Luxury Group of New York. The two partnered on the Harmon Retail Corner, which opened in 2012 at the corner of Las Vegas Boulevard and Harmon Avenue with tenants including Sugar Factory and Bubba Gump Shrimp Co. They're also currently building 63, a four-story shopping mall next to The Shops at Crystals in the CityCenter complex. Among its first tenants will be the Ocean Prime restaurant chain.
If the 14-member LVCVA board votes to approve the sale, the buyers will have five days to make a $3M non-refundable deposit, followed by another $2M after 90 days. The sale deadline would be September 11.
Proceeds would help fund a $600M renovation of the Convention Center scheduled to begin in April.
Second Time's a Charm?
In October 2021, the LVCVA announced it would sell the same property for $120M to CB Investment SpA. That was the group controlled by Chilean billionaire Claudio Fischer, who developed the Monticello casino resort near Santiago Chile, and the Park Hyatt casino hotel in Argentina.
When that sale missed its closing deadline on Dec. 15, 2022, the LVCVA canceled the deal and kept a $7M non-refundable deposit. In interviews, Fischer blamed rising US interest rates for backing out.
The LVCVA acquired the 26-acre Riviera site for $182.5M in 2015. They used it to build West Hall, a $1B, 1.4 million-square-foot expansion to the Las Vegas Convention Center that opened in June 2021.
[ad_2]

Source link