[ad_1]

Posted on: July 24, 2023, 04:11h. 
Last updated on: July 24, 2023, 04:11h.
Whataburger, the undisputed homegrown giant of the Texas fast food landscape, is coming to the Las Vegas Strip.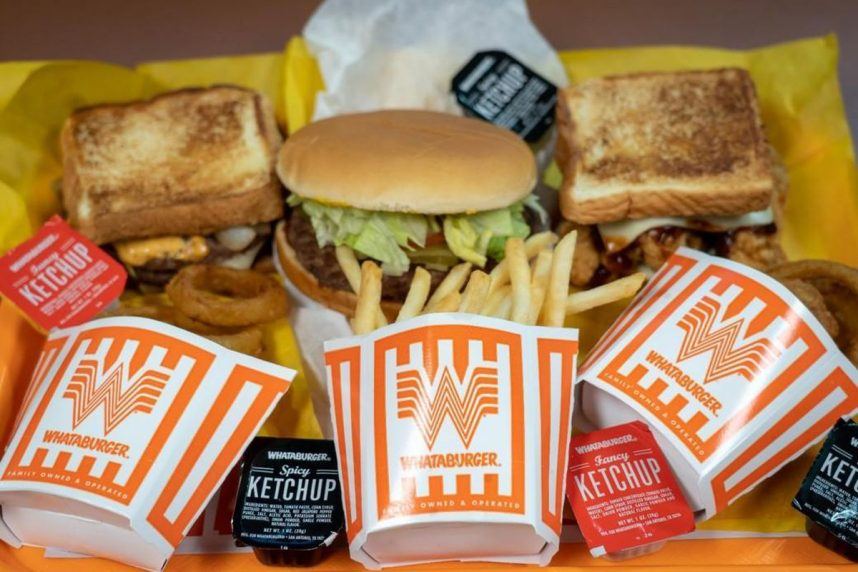 In what will be its first location in Nevada, Whataburger is slated to open a two-story, 24/7 location adjoined to the Waldorf Astoria on the Strip this fall. The Hilton hotel is located in CityCenter and is one of the highest rated resorts in Las Vegas.
As the city that never sleeps, and a brand that is open 24/7, it only made sense to bring a Whataburger to the Strip. Whether you're craving a double-meat Whataburger with jalapenos or a savory Honey Butter Chicken Biscuit, Whataburger has your back with breakfast, lunch and dinner," said Whataburger President and CEO Ed Nelson in a statement. "We're excited for both locals and visitors to sink their teeth into a fresh new option and find ways to customize their Whataburgers 'just the way they like it.'"
The company said it plans to hire 210 staffers in Las Vegas. There's also speculation on social media that Whataburger is eying downtown Las Vegas for another location and that it's planning to open two more stores across the Las Vegas Valley. The Waldorf Astoria eatery will be operated by franchisee Panda Restaurant Group.
Whataburger Westward Expansion
San Antonio-based Whataburger is more than seven decades old and currently has approximately 950 restaurants across 14 states.
However, the bulk of those locations are concentrated in the South and Southwest parts of the US. Of the five states that border Nevada, only Arizona (home to 38 outlets) is home to Whataburger restaurants. True to its Texas roots, Whataburger has 725 locations across the Lone Star State, according to its website.
The chain's expansion into Las Vegas not only adds another competitor to the city's fiercely competitive burger landscape, but makes sense because Texas is one of the top states in terms annual visits to the US casino hub.
Private equity firm BDT Capital Partners acquired a majority stake in Whataburger in 2019 with the Dobson family — the chain's founders — retaining a majority interest. BDT also owns Krispy Kreme and Peet's Coffee and Tea, among other fast casual eateries.
In-N-Out, Whataburger Headed for Vegas Showdown
If Whataburger has a rival, imagined or real, it's not Burger King or McDonald's. Rather, it's In-N-Out. In fact, it can be argued that Whataburger is taking a page from its competitor's playbook by opening a Sin City location. In-N-Out  did that in 1992, marking its initial expansion outside of its home state of California.
In-N-Out amplified the rivalry, entering Whataburger's backyard with its first Texas location in 2011. The California burger chain has since opened dozens of restaurants across Texas.
Whataburger supporters, perhaps accurately, claim it's not much of a fight because their chain of choice features a more expansive than menu In-N-Out. In-N-Out's fortes are burgers, fries and shakes, but Whataburger serves up those basics, chicken sandwiches and tenders, salads, breakfast items and more — all of which will be available at the Waldorf Astoria location.
[ad_2]

Source link