[ad_1]

Posted on: July 24, 2023, 03:15h. 
Last updated on: July 24, 2023, 03:15h.
Sands China is likely to focus on reducing leverage before restoring its dividend.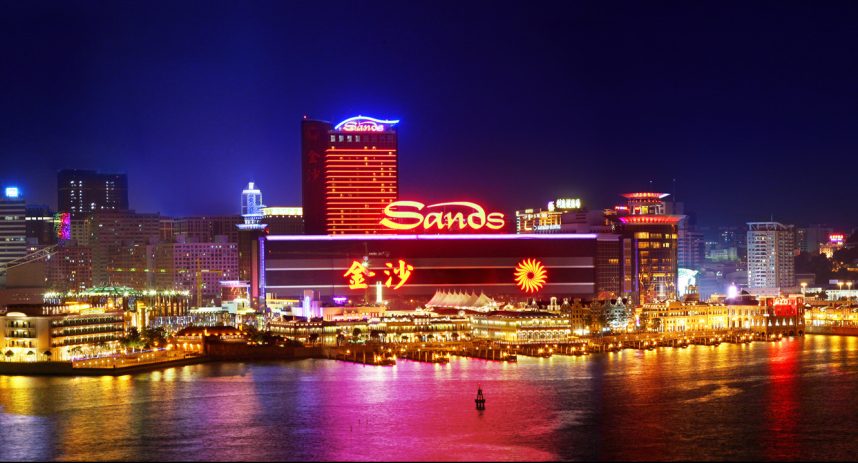 That's the take of Lucror Analytics, a Singapore-based research firm that covered the issue in a recent report to clients. The uncertain near-term outlook for Sands China's payout arrived following news that parent company Las Vegas Sands (NYSE: LVS) is restoring its quarterly dividend to the tune of 20 cents a share. The operator made that announcement last week in conjunction with its second-quarter earnings report.
This is as the company is required to meet leverage covenants from the first quarter 2024 onwards under the terms of its credit facilities," said Lucror of Sands China.
Put simply, the operator of five Macau integrated resorts likely needs permission from creditors to restarts its dividend and odds of that approval are likely to be enhanced by firming its balance sheet, including reduced outstanding liabilities.
Sands China Dividend Outlook not Surprising
Las Vegas Sands suspended its payout and that of Sands China during the early stages of the coronavirus pandemic in 2020. Rivals committed to similar moves to conserve cash amid closures of Macau properties due to the global health crisis.
In 2020 and 2021, Macau concessionaires borrowed heavily to stay afloat and some agreements with lenders included provisions regarding the reinstatement of dividends. That includes an accord Sands China struck with creditors in May.
Under the terms of the new agreement, the credit facility allows for borrowings up to $2.49 billion, but Sands China must extend by 18 months the period in which it doesn't pay dividends, assuming borrowing on the revolver exceeds $2 billion.
During the second quarter, Sands China's net debt decreased by $701 million, or 8%, to $7.7 billion as the company used cash to repay $1.2 billion that was outstanding on a revolving credit facility.
Macau Recovery Could Help Sands China Dividend Case
Ongoing recovery in Macau, where Sands China is the largest operator by market share, could be supportive of dividend restoration. Analysts are forecasting that July will be Macau's best month in terms of gross gaming revenue (GGR) since January 2020, and that GGR there could return to 2019 levels at some point before the end of this year.
However, Lucror noted Sands China's gross gaming revenue (GGR) rebound this year has been tepid compared to some rivals. On the other hand, there is good news for the Venetian Macau operator.
"Still, Sands China's GGR recovered to 71 percent of the second-quarter 2019 level, outperforming the industry," which he said stood at 62 percent of pre-pandemic level," concluded the research firm.
[ad_2]

Source link