[ad_1]

Posted on: February 2, 2023, 05:34h. 
Last updated on: February 3, 2023, 02:53h.
Following another round of meetings between team officials and Las Vegas business leaders, it's clear the Oakland Athletics are eyeing two sites on the Strip should the team move to Sin City — the fairgrounds owned by Circus Circus and the Tropicana.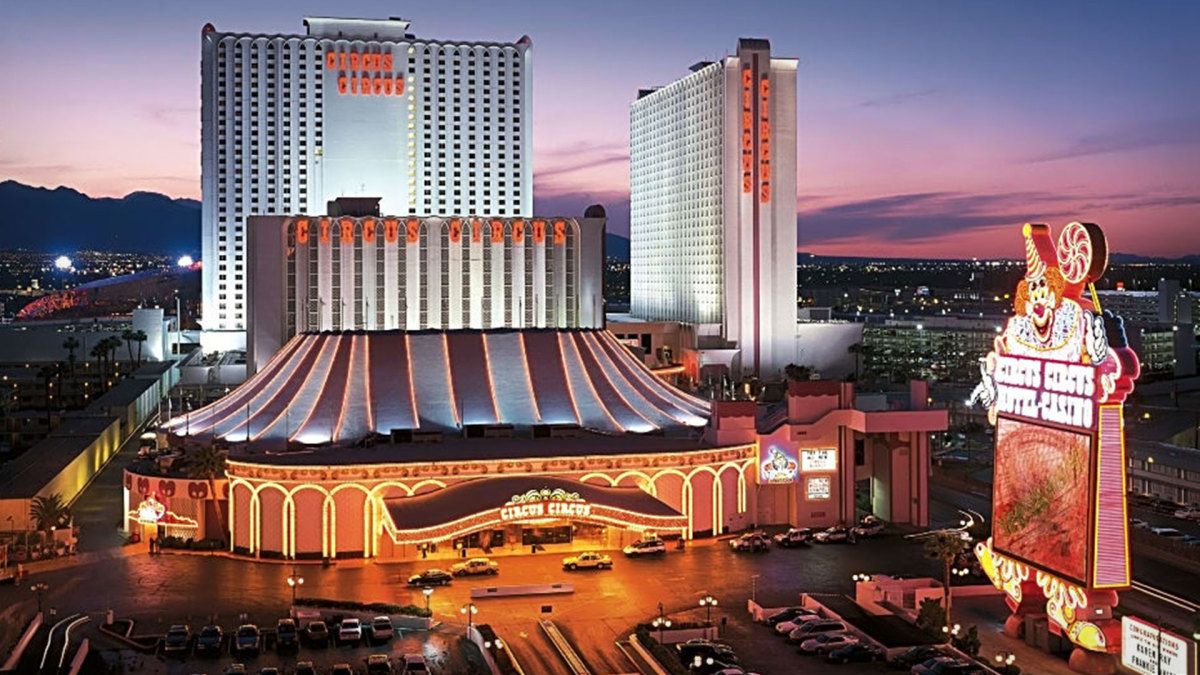 The Major League Baseball (MLB) club has a long-rumored interest in Las Vegas, and it originally had a list of 20 potential sites for a new $1 billion stadium. But that roster, as was widely believed would happen, has been whittled to two.
Land owned by Wynn Resorts on the Strip is out of the running, as a company spokesperson told the Las Vegas Review-Journal it's not interested in a ballpark being built on that property.
That leaves the 37-acre fairgrounds and recreational vehicle (RV) park near Circus Circus and the Tropicana, which have also been epicenters of long-running MLB stadium rumors, as the A's preferred sites.
North Strip, Downtown Operators Support A's Move
A's officials were in Las Vegas yesterday, meeting with executives from North Strip and downtown casinos. That group supports the team's efforts to move to Las Vegas, citing benefits such as job creation and increased visits to area casino hotels.
At issue is the point that Circus Circus owner Phil Ruffin apparently didn't participate in the meeting, nor did he comment to the press about any talks with the A's. The last remarks he made on the issue were late last year, indicating he hadn't recently been in touch with officials from the team. That's relevant because Circus Circus is considered part of the North Strip.
Conversely, Tropicana is closer to the southern end of the Strip, and Bally's executives have confirmed recent talks with the A's. Last year, executives from Gaming and Leisure Properties — the owner of Tropicana's real estate — said the A's are interested in that site.
Should the team proceed with moving to Las Vegas and select Tropicana as a stadium site, Gaming and Leisure could sell the land to the franchise while providing compensation to Bally's.
Other Issues Surrounding A's Las Vegas Move
While the A's appear set on the fairgrounds or Tropicana as a stadium site, and the team has approval from MLB to move, speculation remains that the ball club is simply using Las Vegas as leverage to force Oakland policymakers to sign off on a new stadium plan in the Bay Area. That theory isn't a stretch considering Oakland already lost the NFL's Raiders to Las Vegas.
There are other moving parts. MLB Commissioner Rob Manfred agreed to waive the A's relocation fee. But he and the team want some public financing for a Las Vegas stadium — something voters may be loathed to support.
Waiting on an expansion team could take years and be far more expensive than simply building a stadium for the A's in Las Vegas. As Circa CEO Derek Stevens told the Review-Journal, an expansion franchise could cost up to $2 billion, and that doesn't include the price of a new ballpark.
[ad_2]

Source link