[ad_1]

Posted on: August 1, 2023, 08:04h. 
Last updated on: August 1, 2023, 10:51h.
Imperial Pacific International (IPI) is trying desperately to cling to its casino exclusivity in Saipan, even though its Imperial Palace casino isn't operational. As it does, it has reportedly paid off one of its massive bills, although it still owes millions of dollars to get out of the red.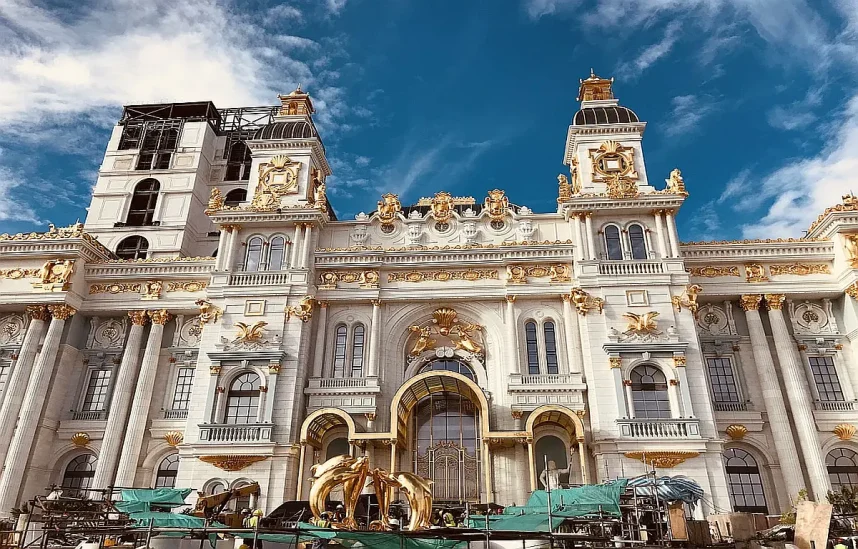 Last week, a judge approved the transfer of money from a trust account to USA Fanter, a construction contractor to which IPI owed over $2 million. Marianas Variety reported that the transaction for $251,581 settled the legal dispute between the two sides.
The dispute dates back more than three years, with USA Fanter repeatedly trying to get IPI to pay its bills. When it continuously refused, the company finally took the embattled casino operator to court in 2019.
A judge sided with USA Fanter and ordered IPI to pay up. However, it never did and subsequently went into receivership. The result has been a series of auctions of Imperial Palace assets that have left the property almost nothing more than a shell of the grandeur it once portrayed.
One Battle Down, More to Go
IPI had to place $2.45 million in a trust as it appealed the decision in the USA Fanter case. Last month, the two agreed to a settlement that wiped out virtually all of the debt.
That left IPI on the hook for just the $251,581 that has now been handed over. With the payment, "all claims by USA Fanter" have been satisfied, according to the settlement agreement.
Over time, more lawsuits have put IPI further in the hole, leading to additional names being able to collect through the receivership. One of these is Joshua Gray, a former executive who won a $5-million discrimination lawsuit a couple of months ago. His debt is still outstanding.
This is in addition to the millions IPI owes to the Commonwealth of Northern Mariana Islands and its casino regulator, the Commonwealth Casino Commission (CCC). While USA Fanter can now breathe a little easier, the rest, whether part of the receivership or not, are still waiting for their money.
In the meantime, Imperial Palace is no closer to opening, which means it will continue to deteriorate. This is an issue that has already claimed vehicles and possibly the resort's buildings, which will make it more challenging for the property to be able to receive visitors.
Fight For License
IPI and the CCC recently conducted arbitration to try to resolve their differences. At the heart of the issue, in addition to IPI's willingness to violate numerous laws and contracts, is whether it should retain its exclusivity.
The US Court of Appeals for the Ninth Circuit has already ruled that IPI has no legal basis to keep that exclusivity. It violated the terms of its contract on several occasions, which could void all agreements.
The arbitration was more of a peacekeeping mission to seek advice– its decision isn't binding. However, the court's decision is, and the CCC now knows that it has legal grounds to revoke the exclusivity if it wants.
That may happen, but the regulator isn't in a hurry to decide. The CCC announced recently that it will hold a meeting to discuss the next steps, but isn't likely to do so, for some unexplained reason, until later this year. In the meantime, IPI will continue to mount appeals in court.
IPI still owes the CCC and the CNMI government at least $36.6 million in unpaid license fees and other obligations. That amount will likely only climb, since IPI apparently doesn't have the money to get caught up.
[ad_2]

Source link