[ad_1]

Posted on: July 31, 2023, 08:55h. 
Last updated on: July 31, 2023, 11:20h.
Fernando Pérez Algaba had almost a million followers on Instagram, where he promoted luxury vehicle rentals and cryptocurrency investments. When he wasn't posting on social media, he reportedly liked to gamble, and it may have cost him his life while living in Argentina.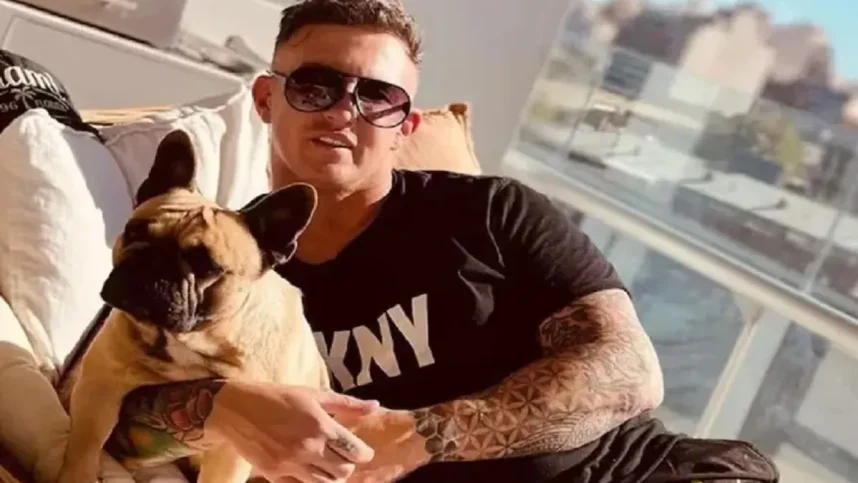 A week ago, Argentine police found Algaba's limbs inside a suitcase. Last Wednesday, they found his head and torso. Police started to search for him on July 19 after the owner of an apartment he rented filed a complaint after he couldn't reach Algaba.
The Buenos Aires police discovered Algaba's arms and legs in a suitcase in a stream in the city of Ingeniero Budge. They then found his head and torso as they continued to search the area. The 41-year-old had allegedly been dismembered and stuffed in the suitcases in retaliation for unpaid debts.
Unfortunate Journey
Algaba had arrived in Buenos Aires from Barcelona, Spain, ​​having moved there by way of the U.S. He billed himself as a financial asset trader who "made a fortune" in Miami before choosing Argentina as his next stop.
Based on various interviews he gave to media outlets over the years, Algaba shouldn't have had much difficulty living within his means. He regularly boasted of a life of expensive cars, expensive European vacations, and two French bulldogs (one of which was found wandering the streets four days after police found Algaba's torso).
Instead, according to media outlet Télam, Algaba owed money to the Argentine tax agency for unpaid taxes. In addition, a company he owned began bouncing checks less than a year after its launch in January 2018.
He also lost a lot of money he had invested in a cryptocurrency business, according to information discovered during the investigation of his disappearance. When analyzing his phone, investigators discovered an ominous message, "If something happens to me, everyone is already warned."
In addition, he took out loans from criminal gangs in Argentina to try to recover his losses. Algaba reportedly enjoyed gambling and continued to dig a deeper financial hole he couldn't climb out of. To one individual, he reportedly owed $40K; to another, $70K.
Long List of Suspects
The individuals who provided the loans apparently exacted revenge. The $40K Algaba borrowed was from a person only identified by the last name of Iglesias.
He wasn't the only individual to threaten Algaba. Another creditor threatened to rip off Algaba's head, saying, "I'm telling you that I'm going to rip off your head. The money is mine, and you don't play with mine."
The Buenos Aires Provincial Security Minister has made one arrest so far, an unidentified woman they tracked through documents found in one of the suitcases. However, investigators are reportedly following several promising leads and plan on making more arrests soon.
[ad_2]

Source link