[ad_1]

Posted on: March 8, 2023, 12:42h. 
Last updated on: March 7, 2023, 04:43h.
Caesars Sportsbook has been named as a defendant in a class action lawsuit filed in a New York federal court.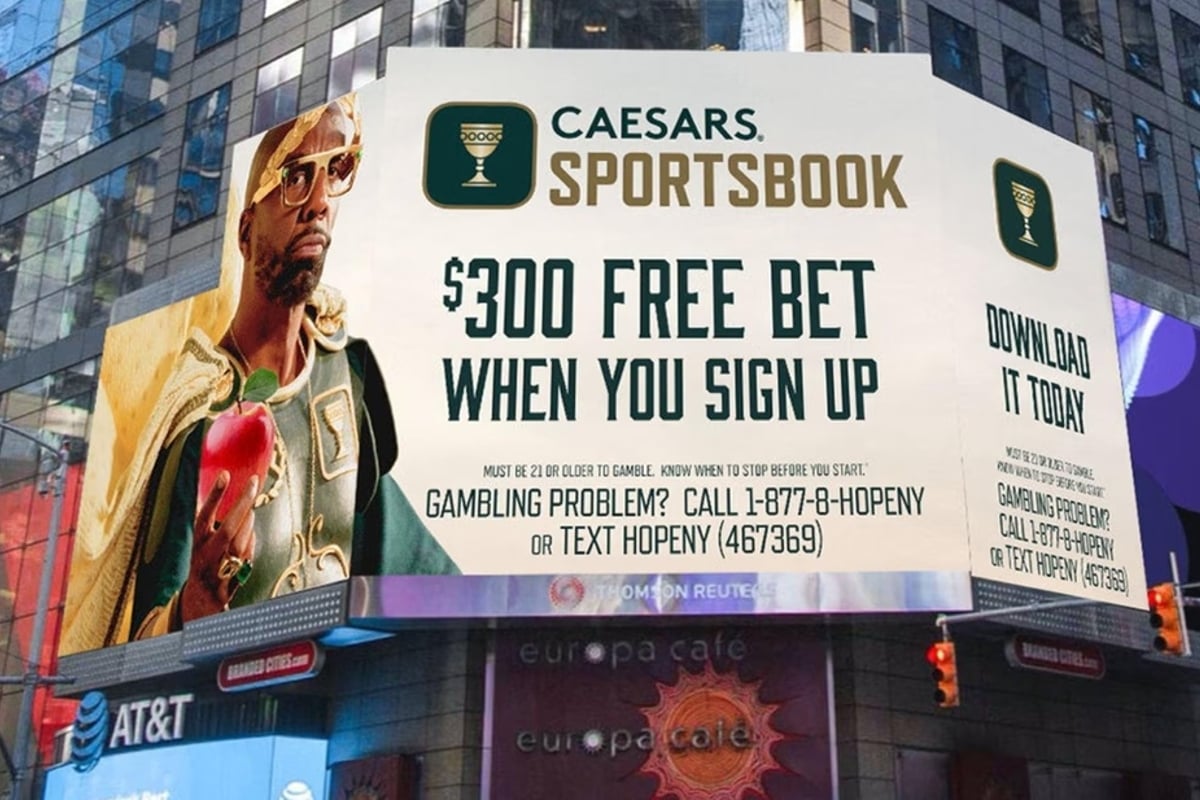 Lachae Vickers, a New York resident who works as a tax preparer for Jackson Hewitt, is the lead plaintiff in the class action lawsuit against the sportsbook and iGaming operator. Attorneys representing Vickers allege that Caesars Sportsbook, a subsidiary of Las Vegas-based Caesars Entertainment, falsely advertised risk-free bets to entice new customers to the online sportsbook platform.
Caesars Sportsbook operates online in New York through its partnership with the Oneida Indian Nation. The tribe owns and operates three brick-and-mortar casinos in the upstate region — Turning Stone Resort Casino, Yellow Brick Road Casino, and Point Place Casino. All three tribal casinos are east of Syracuse.
Vickers' complaint contends that Caesars Sportsbook's previous promotional marketing language, which regularly included wording such as "free" and "risk-free," constitutes false advertising. The plaintiff alleges that since the sportsbook firm does not refund losing bets with actual cash but only credits to be used for future bets, the adverts purposely mislead consumers.
Subsequent bets made with those bet credits are not risk-free," Vickers argued in the complaint against Caesars Sportsbook. "In fact, if such bets lose, a bettor receives no compensation whatsoever."
Vickers' lawyers say she and other plaintiffs who join the class action lawsuit should not be responsible for any financial losses since they were told that signing up and placing their initial bets were without risk.
Risk-Free Language Disappears
Vickers isn't alone in believing that regulated sportsbooks shouldn't be allowed to advertise gambling as a risk-free endeavor. Such promotional sportsbook advertising has recently come under scrutiny in several states, including New Jersey, Ohio, and New York.
A bill to ban all sports betting advertisements on all media regulated by the Federal Communications Commission has also been introduced to Congress.
Many legal sportsbooks, including Caesars Sportsbook, have since done away with "free" advertising language. For example, Caesars Sportsbook in New York now informs potential new bettors that they won't receive cash back.
"Go Full Caesars," the landing page of the Caesars Sportsbook platform in New York reads. "If you lose, you get 100% of your stake back as a Bet Credit — up to $1,250."
Nowhere on the sportsbook webpage does the wording "free" or "risk-free" longer appear.
Detailed Incident
Vickers claims she was persuaded by Caesars Sportsbook to create an online sports betting account in her home state after coming across an advertisement that promoted a "risk-free" bet.
Based on Caesars Sportsbook's promises, Plaintiff deposited and wagered $125.00 in cash. The bet lost, and Plaintiff was not reimbursed by Caesars for the amount wagered," the lawsuit alleges.
Vickers said she was instead credited $125 into her Caesars Sportsbook account which had to be used within two weeks. Vickers claims she was under the impression that if her initial $125 bet lost, she would be refunded the $125 in "withdrawable cash."
Vickers added that she would not have signed up with Caesars Sportsbook had she been aware that her initial wager was with risk.
The class action lawsuit allows anyone nationwide who signed up for a "free bet" or "risk-free bet" with Caesars Sportsbook to join the litigation. The lawsuit seeks to recoup losses and the awarding of actual, compensatory, punitive, and exemplary damages.
[ad_2]

Source link