[ad_1]

Posted on: July 16, 2023, 12:37h. 
Last updated on: July 16, 2023, 12:42h.
Data confirm that in Europe, women are increasingly participating in sports wagering and when they do so, they're betting on women's athletic competitions.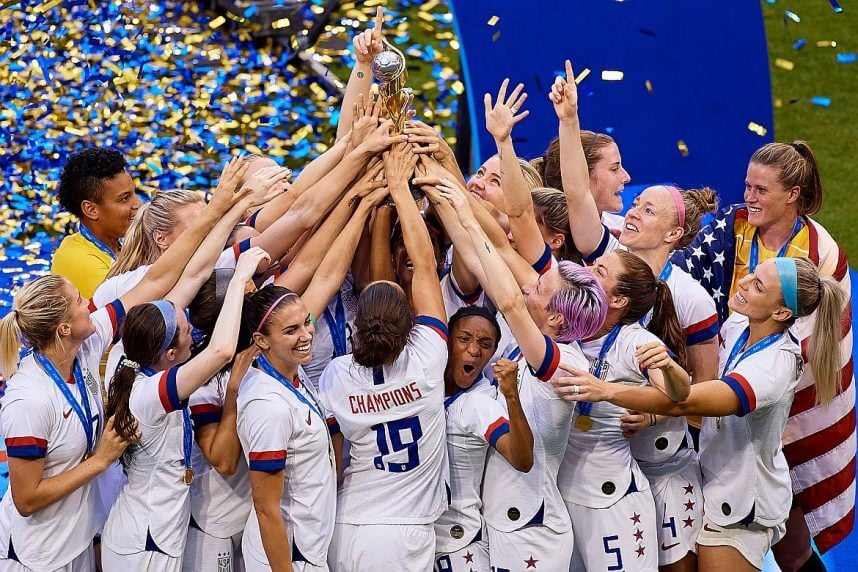 That according to a recently published study by German Sports University Cologne. The "Breaking Barriers: Assessing Women's Sports, Betting, and Integrity Challenges" study, commissioned by European gaming giants Entain, Flutter Entertainment and Stats Perform along with the International Betting Integrity Association (IBIA), All-In Diversity Project (AIDP), is the first to examine the attributes of the women's sports wagering market as well as "potential vulnerability of women's sports to match-fixing."
Entain owns half of BetMGM while Flutter controls 95% of FanDuel — the largest online sportsbook operator in the US.
The study confirms that the dramatic increase in women's sport has been accompanied by a similar growth in betting on women's sport. Soccer is leading the way in terms of the number of people betting and placing bets on women's sport, with an annual market growth rate of approximately 20% since 2020," according to the survey. "This is followed by tennis, basketball, cricket, with growth rates of over 10% during the period 2017-2022."
That paints a different picture than what's seen in the US where sportsbook operators are struggling to attract female bettors, according to some studies.
Women Betting Could See Near-Term Jump
Perhaps it was just a coincidence, but the study was revealed about a week before the start of the 2023 FIFA Women's World Cup.
That event, which is being co-hosted by Australia and New Zealand, kicks off Thursday with four matches. The US Women's National Team (USWNT) are favorites to win at +225 (bet $100 to win $225).
"We are about to witness the best attended and most watched women's World Cup in history, and where soccer leads other women's sports are rapidly following," said IBIA CEO Khalid Ali in a statement. "The dramatic growth of women's sports is a hugely positive development – for fans, the sports and athletes themselves, and also for the betting market."
It remains to be seen if domestic sportsbooks will see an uptick in handle due to the Women's World Cup and if female bettors will drive that potential increase. The even it being heavily promoted by mainstream sports media and the USWNT are popular with American fans, bettors and otherwise.
In US, Basketball May Have to Do Heavy Lifting
As noted above, the study examined women's betting growth in soccer, tennis, basketball, cricket, and volleyball. That has implications for female participation in the US sports wagering market because while the USWNT is beloved, World Cups aren't held annually.
Likewise, cricket and volleyball aren't popular among US bettors. With Serena Williams retired and her sister Venus in the twilight of her career, there's arguably a void among American women tennis, albeit temporary, that could depress women's interest in betting on that sport.
That leaves college basketball and the WNBA as the most credible options for US sportsbooks looking to appeal to a broader swath of female bettors.
[ad_2]

Source link