[ad_1]

Posted on: February 8, 2023, 03:25h. 
Last updated on: February 8, 2023, 04:07h.
The WNBA is investigating disturbing allegations made by Los Angeles Sparks forward Dearica Hamby. She is claiming that her former team, defending champions the Las Vegas Aces, bullied and manipulated her for being pregnant, the league said in a statement Wednesday.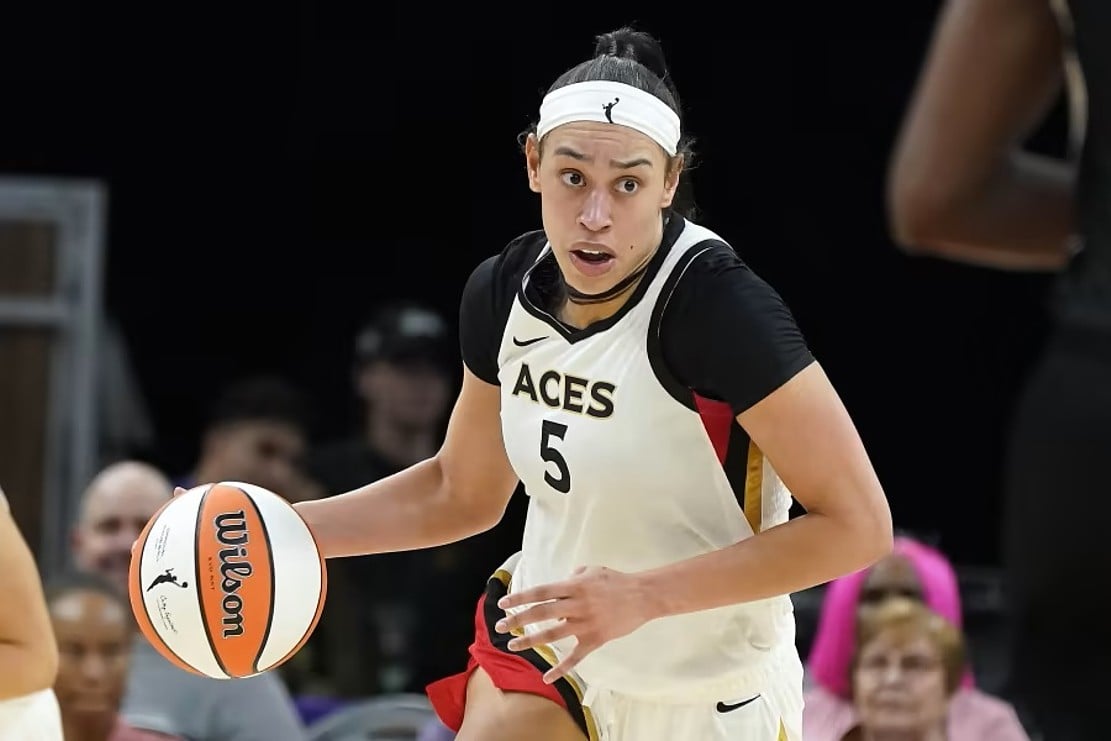 The inquiry – which received the full support of the players' union – will determine whether Hamby's rights under the league's 2020 labor agreement, as well as any state or federal laws, were violated.
Hamby first made her allegations after being traded to the Sparks on Jan. 21, when she posted on Instagram: "Being traded is a part of the business. Being lied to, bullied, manipulated, and discriminated against is not."
Hamby, who is pregnant with her second child, was traded so the Aces could clear up salary-cap room to sign two-time MVP Candace Parker, who agreed to a deal on Jan. 28.
Aces president Nikki Fargas responded to Hamby's comments Tuesday during Parker's introductory news conference but didn't use Hamby's name.
"Our players and their families will always be in the forefront of who we are as a franchise," Fargas said. "We are here to assemble the best team possible, and when putting together a team, there are times when trades will happen. But that's for us to also remain competitive. The moves we've made, obviously, have given us the flexibility we needed to sign (those) players."
Report: Additional Allegations
Basketball news website The Next alleges that the WNBA is also investigating the Aces for circumventing its hard salary cap by offering under-the-table payments to current players and free agents the team has pursued.
Quoting nine unidentified league sources, The Next cites a pattern in which "a high-level member of the Aces instructing the agent of a potential signing — either a free agent or an Aces player negotiating an extension — that at the conclusion of the phone call between team and agent, the agent would receive a call with an offer for a specific amount of money from a particular, pre-selected company."
This would violate the WNBA's collective bargaining agreement, which specifically bans third-party sponsorships or business agreements for basketball services.
The Next pointed out that the Aces somehow managed to sign Parker and small forward Alysha Clark to their roster for lower salaries than they earned for playing in 2022 with the Chicago Sky and Washington Mystics, respectively.
The Las Vegas Aces did not respond to The Next's request for comment.
[ad_2]

Source link