[ad_1]

Posted on: February 8, 2023, 07:07h. 
Last updated on: February 8, 2023, 11:31h.
Prodigious gambler and furniture tycoon Jim "Mattress Mack" McIngvale doesn't support sports betting in his home state of Texas.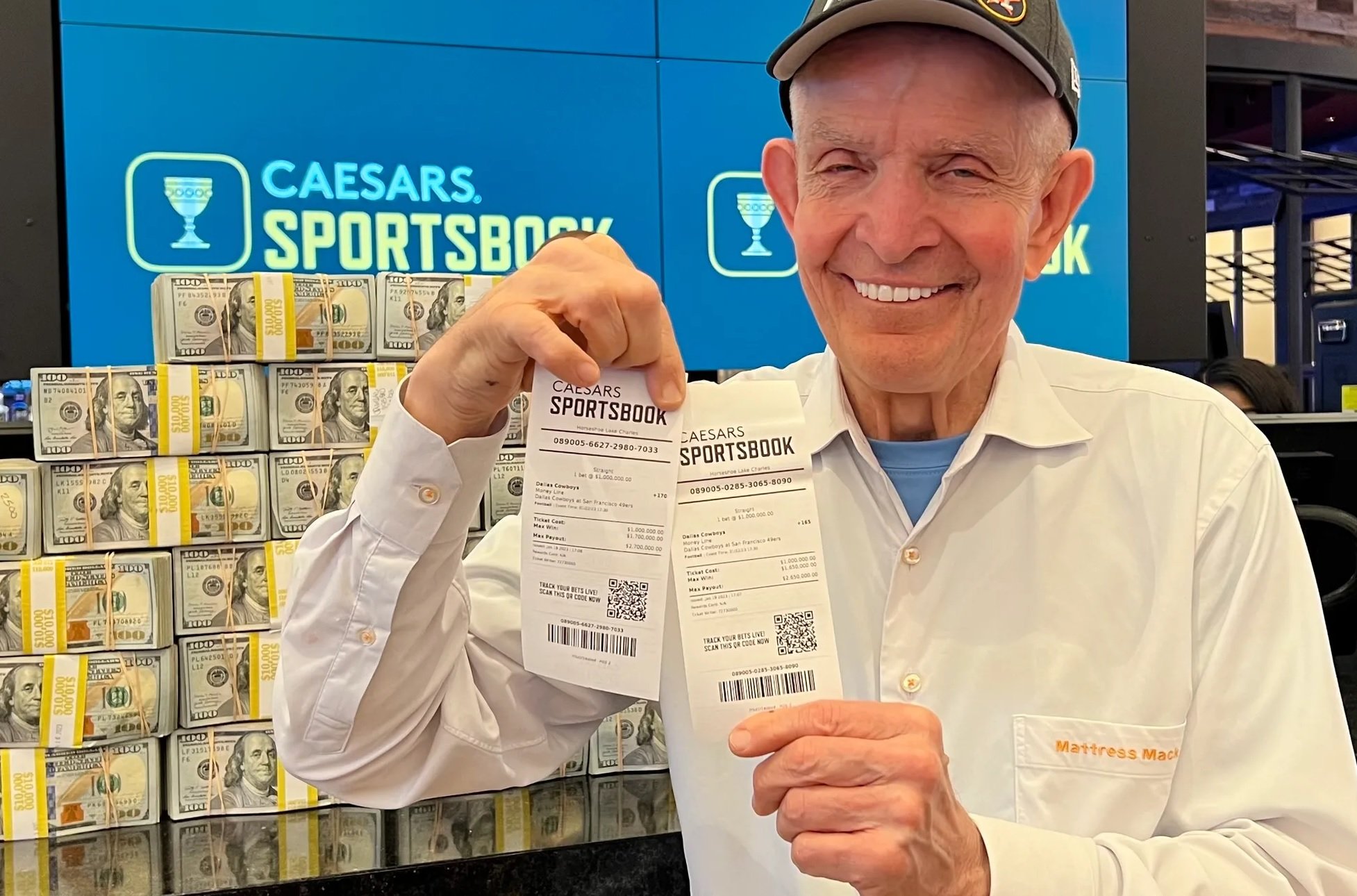 In a moment of jaw-dropping nimbyism, McIngvale told The Houston Chronicle Tuesday the fact that he has to drive to Louisiana to place a bet "limits his impulses by a factor of 1,000," and he wants it to stay that way.
McIngvale was the recipient of the biggest payout in sports betting history. He won $75 million after betting approximately $10 million at various sportsbooks around the country on his hometown Houston Astros to win the 2022 World Series.
McIngvale has also booked some highly publicized losses, such as a $2.4 million bet on Essential Quality to win last year's Kentucky Derby, and a $1 million loss he took after betting on Houston to win the men's NCAA Tournament.
Change of Heart
Despite his penchant for sports betting, McIngvale is urging lawmakers not to support legislation introduced Monday that would ask voters to decide whether to legalize Texas mobile sports betting.
His current position is a far cry from an op-ed he authored in the Chronicle last year, titled "It's time for the Texas Legislature to legalize sports betting."
As Texans, we are all about freedom of choice. We love our sports, and we want to bet on our favorite teams," he wrote in the piece. "As a proud Texan, I would much rather have the tax revenue from my bets directly benefit the people of Texas."
So what changed?
"I am the world's most famous gambler because I am very impulsive," McIngvale told Gallery Sports Tuesday. "And I feel like other gamblers like me are very impulsive. And if all you have to do is make a bet is pick up the phone … it's too easy."
Furniture Hedge
Interestingly, there's very little that's "impulsive" about McIngvale's bets. They're carefully calculated and hedged against expected sales increases that are driven by the publicity at his two Houston Gallery Furniture stores.
McIngvale runs a promotion along with his highly publicized wagers where customers who spend $3,000 or more on furniture get their money back if the bet comes off. If it doesn't, McIngvale is compensated by selling a load of furniture.  
It's a way for Mattress Mack to minimize risk. It's also a way for Texans to get financially invested in the result of a sports fixture in a state where sports betting is illegal.
Who knows, maybe there would be less appetite for his promotions if Texans could just plunk some money down via some mobile app instead.
[ad_2]

Source link