[ad_1]

Posted on: March 24, 2023, 09:08h. 
Last updated on: March 24, 2023, 02:18h.
Two members of a violent drug trafficking ring were sent to prison this week by a federal judge. The duo is accused of laundering more than $1 million of meth, heroin, and fentanyl profits through Washington State casinos.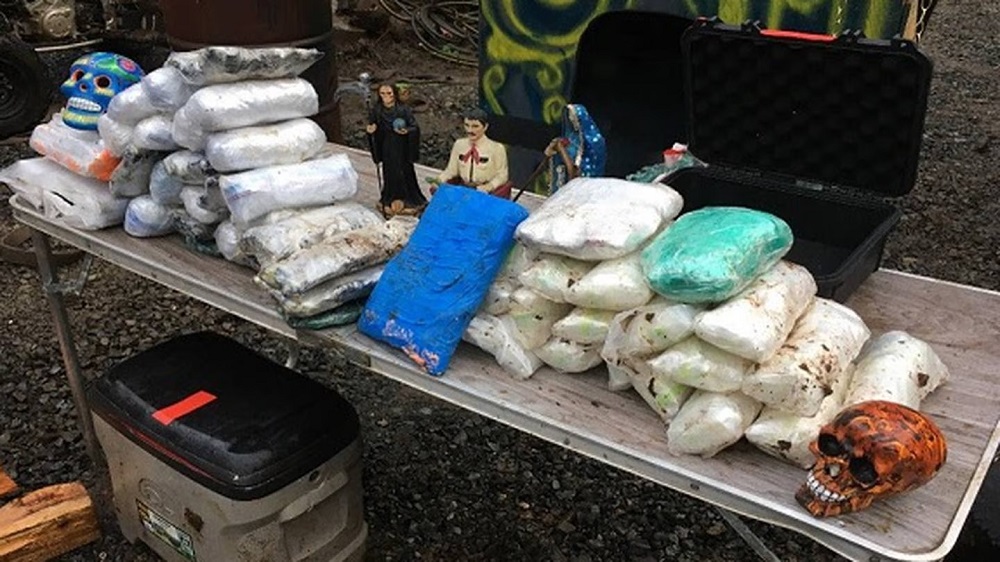 In a US District Court in Seattle, Jose Arrondondo-Valdez, 27, aka "Primo," received a nine-year sentence on drug trafficking charges. Yvette Olguin, 40, was given 30 months in prison for money laundering conspiracy.
Arrondondo-Valdez and Olguin are, respectively, the cousin and spouse of the alleged ringleader of the group, Cesar Valdez-Sanudo. He was sentenced to 15 years in January for conspiracy to distribute controlled substances, conspiracy to commit money laundering, and carrying a firearm in connection with a drug trafficking crime.
Arrondondo-Valdez was Valdez-Sanudo's right-hand man, according to prosecutors. The pair were arrested together at the Snoqualmie Casino, east of Seattle, where they planned to confront a gang member who owed a drug debt. Investigators found three loaded guns, one equipped with a homemade silencer, inside their vehicle.
Courier Intercepted
In all, 11 members were indicted in December 2020 following a lengthy DEA wiretap investigation.
Investigators seized large quantities of drugs transported to Washington from Mexico via California in boxes disguised as household items. This included 143 pounds of methamphetamine, 15 pounds of heroin, and 35K fentanyl pills, according to prosecutors.
The first group member to be detained was a courier named Fausto Paz. He had been due to bring a shipment of meth to a compound where Valdez-Sanudo lived with Olguin in Arlington, but federal agents intercepted Wash. Paz as he crossed the Oregon-Washington border.
When the courier didn't show, Valdez-Sanudo believed he had stolen the drugs and ordered him to be tortured, according to wiretap evidence.
When police searched Valdez-Sanudo's compound, they found a vast haul of drugs buried underground. They also seized 10 firearms at the property.
Olguin Played 'Key Role'
Prosecutors said Olguin was key to the operation of the drug trafficking organization by making hotel and travel arrangements, as well as working to launder cash through casinos and purchasing properties and high-end vehicles.
With today's sentences, Mr. Arrondondo-Valdez and Ms. Olguin will spend significant amounts of time in federal custody as a result of their roles in this drug trafficking organization," said Jacob D. Galvan, Acting Special Agent in Charge, DEA Seattle Field Division.
Other group members already convicted include Wayne Frisby, aka "Mac Wayne," a legally blind rapper profiled in an Amazon Prime documentary. He received six years in prison in August 2022 after pleading guilty to conspiracy to distribute controlled substances.
[ad_2]

Source link