[ad_1]

Posted on: July 31, 2023, 10:12h. 
Last updated on: July 31, 2023, 11:16h.
Las Vegas has apparently reached peaked immersivity, or at least Resorts World has. It will no longer display its immersive Transfix and Enchant attractions. Both ran at separate times on the same vacant 10-acre lot just south of the Las Vegas Strip resort's tower.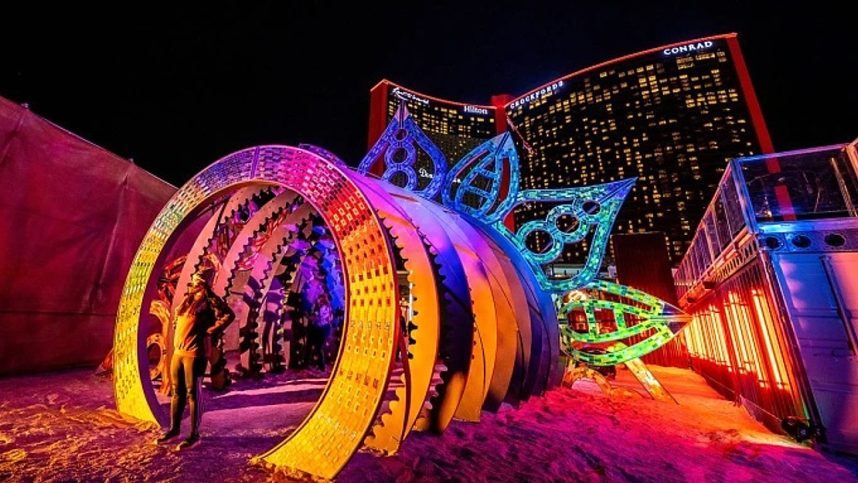 Transfix, which was touted as "the world's largest immersive art experience" when it opened on April 21, shut its doors in May, only 28 days into a scheduled 42-day run.
According to the R-J, weak ticket sales and nightly overstaffing were to blame, with 90 employees manning the attraction on nights when it drew as few as 300 paying customers. Its organizers plan to pursue Chapter 7 bankruptcy proceedings as early as this week, the newspaper reported.
Art Trouble
Dozens of pieces of art featured in Transfix, including installations by such renowned artists as Marco Cochrane, Christopher Bauder & KiNK, Kate Raudenbush, and Foldhaus Collective remain on site, which deeply concerns their creators.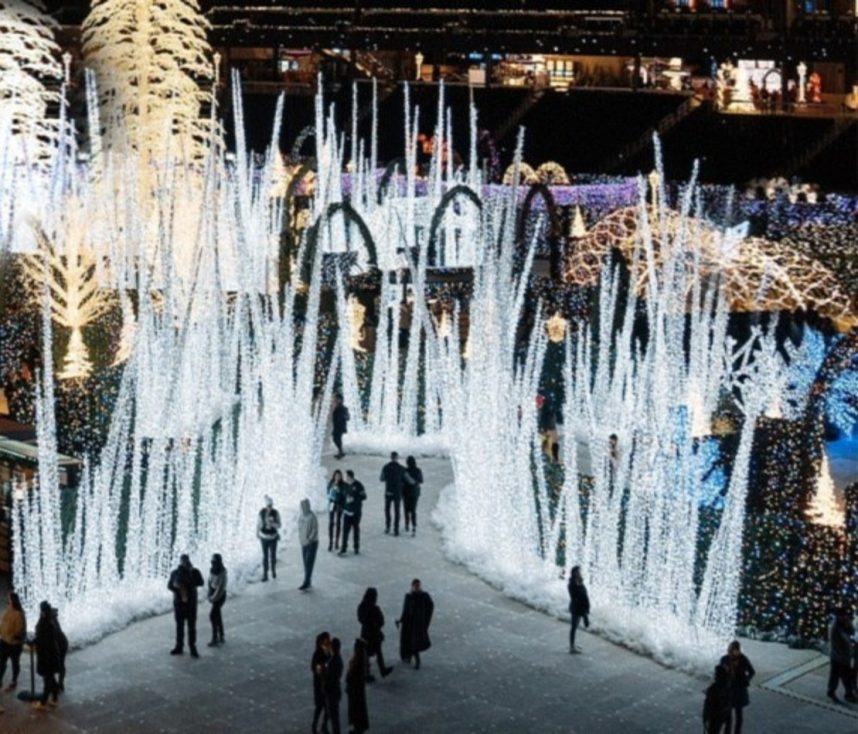 "Overspending and mismanagement by the CEO has bankrupted the company and has left the majority of the art in Las Vegas," former Transfix director of artist relations wrote in a since-deleted Facebook post quoted by the R-J. "There are no resources to deinstall the works and return them, as per the contracts."
Transfix official Kevin Bracken told the R-J that they are working with artists to either extract their art, help them find buyers, rent the pieces out for special events, or find safe storage.
The artists won't need to clear out in time for this year's installation of Enchant on the Strip, the $44 Christmas exhibit that debuted last Thanksgiving and ran through New Year's Day. That's because it won't return, either.
According to the R-J, organizers claimed attendance at the Resorts World attraction diminished attendance at their Enchant Christmas attraction at the Las Vegas Ballpark, which will continue.
"Immersive" is a marketing buzzword stolen from the world of virtual-reality gaming. It means the envelopment of users in an experience. In real reality, it means pretty much nothing.
[ad_2]

Source link