[ad_1]

Posted on: March 30, 2023, 11:57h. 
Last updated on: March 30, 2023, 11:57h.
Former casino tycoon Steve Wynn has been trying to sell his sprawling Beverly Hills mansion — one of the most expensive private residencies in the US — since early 2021. More than two years later, and with an expensive sales tax forthcoming in Los Angeles, the billionaire is slashing the listing price in hopes of finding a buyer.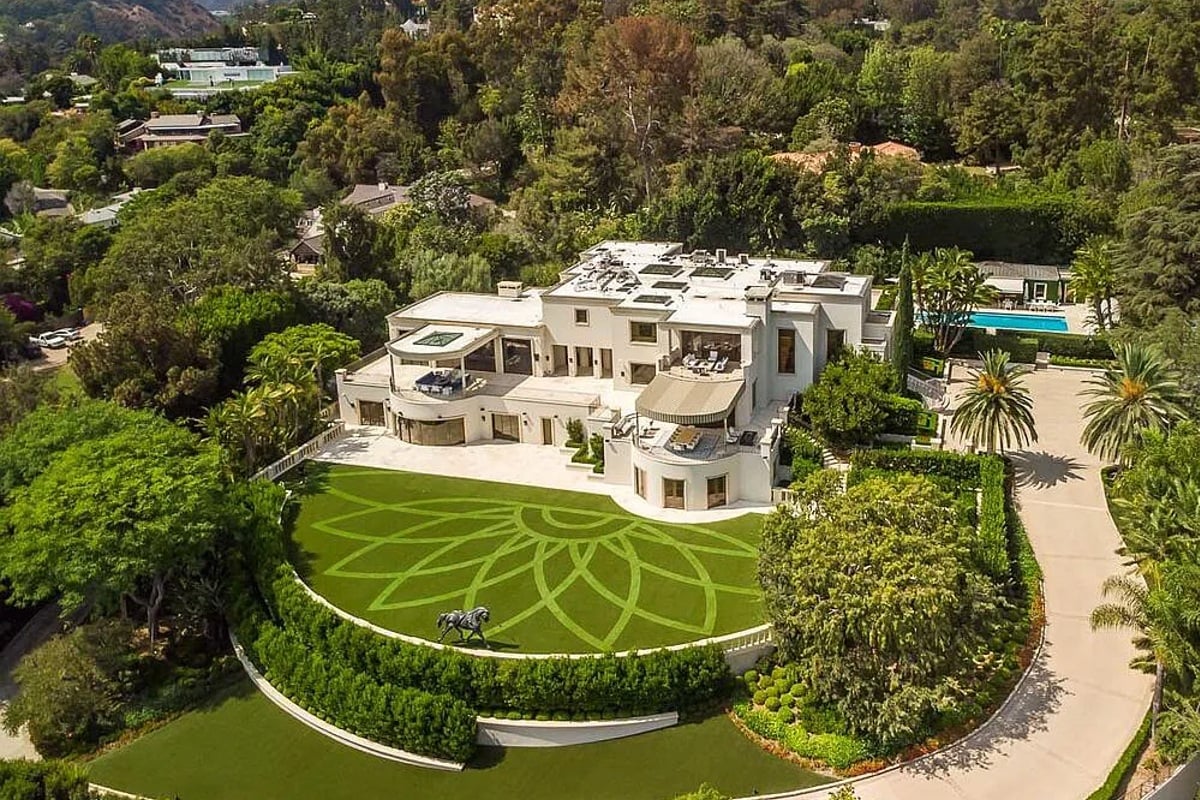 Los Angeles residents last November approved a local ballot referendum that tacks on a hefty sales tax on residential real estate sales exceeding $5 million. For homes sold between $5 million to $10 million, the city will slap a 4% tax on the transaction. For home sales upwards of $10 million, Los Angeles will take a 5.5% cut.
The so-called "mansion tax" has sellers scrambling to offload their pricey pads before the add-on goes into effect on April 1.
Wynn initially listed 1210 Benedict Canyon Rd. in Beverly Hills in January for $125 million. The casino billionaire bought the home in 2015 for $47.8 million and then spent many millions more renovating the 2.7-acre property into an extravagant resort-like mansion with a Wynn Las Vegas décor and vibe. For all the house details, click here.
Wynn hasn't found a buyer despite repeatedly lowering the listing price. Wynn reduced the price to $115 million in October 2021, and down to $100 million in March 2022. Now, the price is down to $85 million after another discount.
Wynn Departs Liberal California
Steve Wynn sold off his stake in his namesake casino empire, Wynn Resorts, in February 2018 following a career-ending expose in The Wall Street Journal that detailed decades of sexual assault allegations made against him. Though he has maintained that he never acted wrongly with his female subordinates, the man credited with helping transform Las Vegas from a seedy gambling town into the luxury destination that it is today departed his company and exited the gaming industry that year.
Since leaving Las Vegas, Wynn has found a new business hobby in flipping real estate. He's focused those efforts on southeast Florida where he today spends most of his time.
Wynn has fled more liberal states, including Nevada and California. He sold his Las Vegas mansion in Summerlin on "Billionaire's Row" last June for $17.5 million.
Wynn, a lifelong Republican who was the finance chair of the Republican National Committee when his personal reputation was called into question in 2018, finds the conservative state of Florida more appealing than California to live out his retirement.
The 81-year-old, along with many other Los Angeles sellers of private real estate listed north of $5 million, hope to find buyers before the mansion tax goes into effect. If Wynn sells his Beverly Hills mansion after April 1 for the $85 million asking price, Los Angeles would receive $4.67 million of the sale.
Shareholder Lawsuit Remains
Though he's had no position within the company for more than five years, Wynn's departure from Wynn Resorts remains the subject of litigation. Earlier this month, a federal judge said a shareholder lawsuit against the Wynn Las Vegas operator can proceed as a class-action complaint.
Wynn Resorts, former CEO Matt Maddox, and current CEO Craig Billings are named in the complaint as defendants. US District Judge Andrew Gordon ruled against Wynn Resorts' efforts to have the case dismissed. The judge instead said anyone who bought or owned shares of the casino company between Feb. 28, 2014, through Jan. 25, 2018, can join the case.
Plaintiffs claim they were wronged by Wynn Resorts for not telling shareholders about internally known allegations against the firm's founder and a reported $7.5 million hush payment Wynn personally made to a masseuse who claimed she fathered his child.
[ad_2]

Source link