[ad_1]

Posted on: March 10, 2023, 03:28h. 
Last updated on: March 10, 2023, 04:08h.
A Scottish soccer player has been cleared of conspiring with two friends, one a professional gambler, to deliberately pick up a yellow card.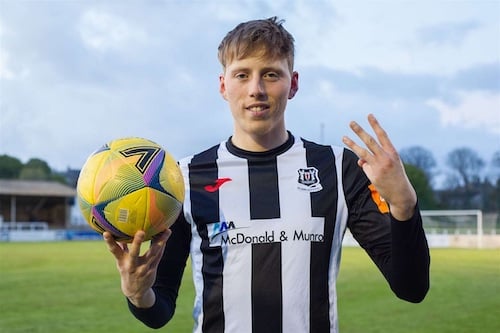 That's despite the player, Elgin City striker Kane Hester, admitting involvement in a plot to defraud Bet365 of £14,000 (US$16,800) and showing police the profits hidden in a bedside drawer.
A jury at Dundee Sheriff Court took less than an hour to clear Hester and his friends, Calvin Parrot and Brodie Stewart Myres, of conspiring to spot-fix in an attempt to scam the online sportsbook.
Earlier, the jury had heard that Bet365 detected suspicious betting patterns on Hester's booking during a game in July 2019.
Elgin plays in the fifth tier of Scottish soccer. Its opponent in the Betfred Cup fixture that day, Hibernian, is in the top tier, the Scottish Premier League.
Caught Red Handed
Investigators found that the trio had exchanged messages before the match in which Hester had agreed to get booked. Sure enough, he was shown a yellow card in the 29th minute for a hard tackle on Hibernian's Cristian Doidge.
A text sent prior to the game from accomplices urged Hester to "bloody half [sic] someone if he's not got one [a booking] by 30 minutes."
When police officers visited Hester at his home, he told them he knew why they were there and said he would show them the cash.
I was booked in a game and my friends gave me money for it, £2,500)" he said in a statement that was recorded on a police officer's body cam.
The player told the court he earned around £1,000 per week (US$1,200) as lower league professional footballer.
Forgot the Plot
But in court, Hester claimed that he completely forgot about the conspiracy once the game began. He said he was an aggressive player and the foul on Doidge occurred naturally in the game.
Match referee Willie Collum backed him up, testifying that he saw "no evidence" that Hester had deliberately got himself booked. The prosecution countered that Hester averaged one booking every 17 games.
The jury bought it, and it also cleared Parrot and Myres of cheating at gambling. The pair placed five bets that Hester would be booked in the game, ranging from £1,000 to £2,000 (US$1,200 to US$2,400) each.
'Profiting from Losers'
Professional gambler Myres used another friend's Bet365 account to wager. When asked why, he told the court his own had been suspended because he was winning too much.
"My account was suspended. They are not interested in having winners. They are only interested in profiting from losers. They did it to stop me winning. They do not want to play fair. They live off peoples' misery," he explained.
Meanwhile, Hester's playing career hangs in the balance. It's unclear whether his employer, Elgin City, is prepared to offer the him benefit of the doubt quite as generously as the jury in Dundee.
[ad_2]

Source link