[ad_1]

Posted on: March 29, 2023, 07:05h. 
Last updated on: March 29, 2023, 07:05h.
The Commonwealth of Northern Mariana Islands (CNMI) government is finally realizing what most of the gaming industry already knew. Imperial Pacific International (IPI), which still maintains casino exclusivity in Saipan through the defunct Imperial Palace, is not an honorable member of the industry.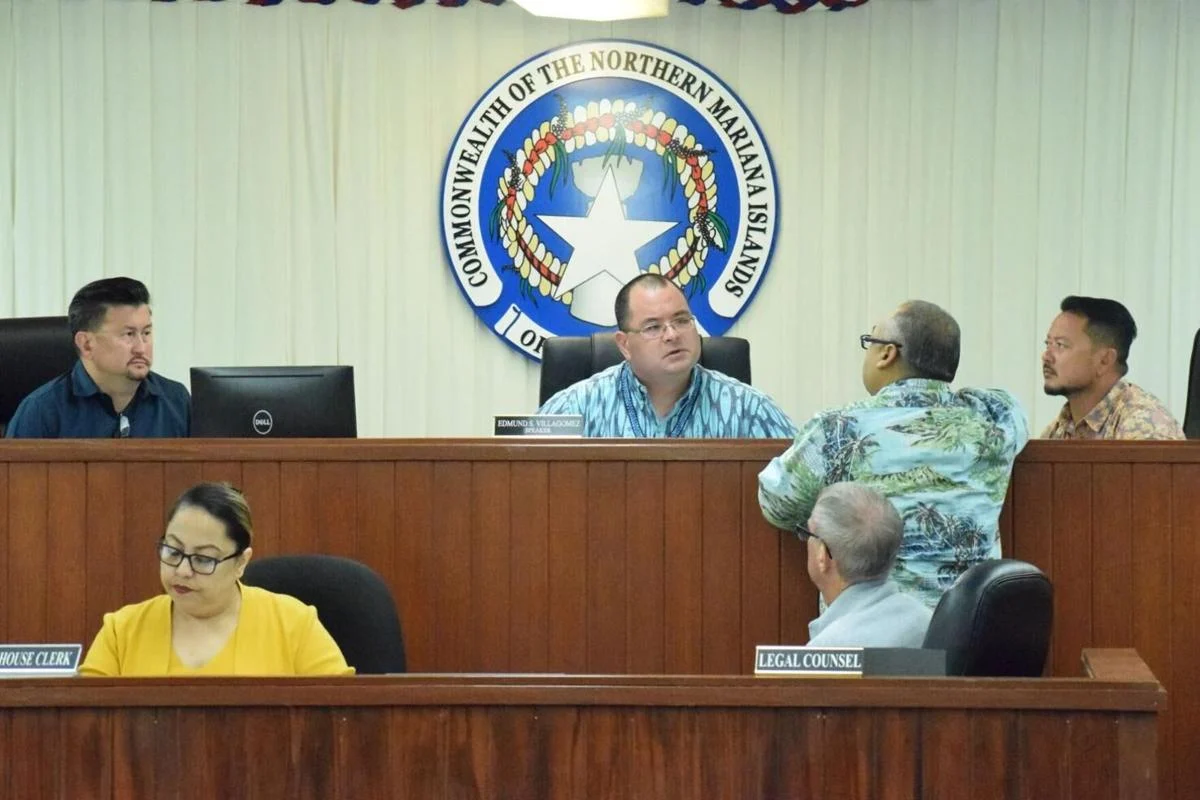 CNMI lawmakers took a trip to the Philippines last week to participate in the ASEAN gaming summit. The annual event took place March 19-21 and provides a mechanism for participants to explore gaming in Southeast Asia.
What the lawmakers learned, according to media outlet Kuam News, is that they may have been blindsided by IPI. As a result of their findings, "all bets are off," and the casino operator may – finally – lose its broken casino exclusivity.
IPI On Everyone's "Blacklist"
Given the economic issues the CNMI is facing, partially due to IPI's incompetence and negligence, the CNMI lawmakers didn't have to pay to attend the ASEAN summit. This saved the US-controlled territory $2,500 but didn't keep the attendees from having to cover the travel fees.
However, it was well worth the trip. House Gaming Committee Representative Ralph Yumul acknowledged that there's never a perfect time to spend money in a tight economy, but added that the lawmakers gained valuable insight to help the CNMI recover.
Kuam News shared a recording of the press conference the lawmakers held upon their return. One of the biggest takeaways was that IPI is "blacklisted in terms of international gaming," according to comments the lawmakers made upon their return.
They didn't elaborate on how IPI landed on anyone's blacklist. However, the company's own actions in Saipan with Imperial Palace show repeated incompetence and regular mismanagement that could only be permanently embedded in the company's business model.
I do not know why they are sitting on this. I have no idea why. But I will tell you this, is there enough substantial evidence, have they committed enough grievances and enough mistakes to have that license revoked by now? A thousand times over!," said Vice-Chair Ed Propst of the House Gaming Committee.
In light of that revelation, the CNMI government is seriously considering revoking IPI's casino exclusivity. This has been something that has been under discussion for months, but which was previously considered "unconstitutional." That might now change.
Starting Over From Scratch
Finally, the CNMI might be ready to toss the old gaming playbook in the trash and start over. Should it quickly move to eliminate IPI, the government is confident that it has investors from places like Taiwan and South Korea lined up to build infrastructure in Saipan and across the territory.
This would include changing the CNMI's approach to gambling. Instead of a large integrated resort, there would be smaller operations with their own gaming rooms. Yumul added, "There is no building of 2,000 rooms. That is not going to happen any time soon."
House Representative Marissa Flores took the conversation a step further. In addition to rewriting the gambling legislation, she believes that the Commonwealth Casino Commission (CCC) needs an overhaul, as well. Flores stated that the commission "did not regulate well" the gaming industry.
It also didn't "adequately understand" the ramifications of introducing lax standards. These comments were a possible hint at the need for a complete restructuring of the CCC.
The lawmakers didn't add in their press conference what happens next. The good news is that they've finally seen the light, though, which is a huge step in the right direction.
[ad_2]

Source link