[ad_1]

Posted on: July 17, 2023, 09:26h. 
Last updated on: July 17, 2023, 09:26h.
The Powerball jackpot's abysmal odds of just one in 292.2 million are designed to build big prizes that lure in more players. It's working.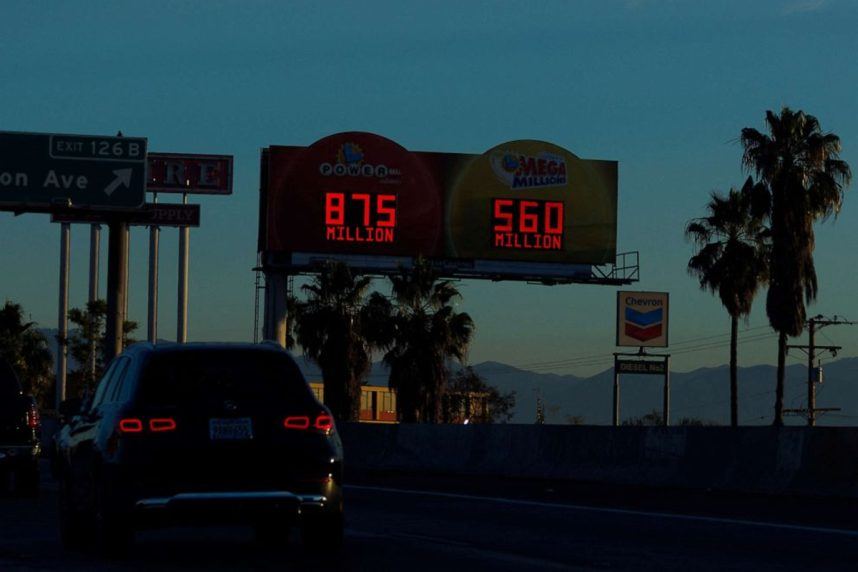 The Multi-State Lottery Association (MUSL), which operates Powerball, overhauled the game in October 2015 which included reducing the number of red Powerballs from 35 to 26 but increasing the number of white balls from 59 to 69. The adjustment lengthened the chances of a ticket matching all six numbers from approximately one in 175.2 million to one in 292.2 million.
Lottery officials say bigger jackpots naturally draw in more players, and more ticket sales deliver more benefits to Powerball's 48 participating lotteries. Powerball is played in 45 states, plus DC, Puerto Rico, and the US Virgin Islands.
The Powerball jackpot rolled over for a 37th time Saturday night after no ticket matched the six drawn numbers — 2-9-43-55-57 and the red Powerball 18. The next drawing is tonight, July 17, at 10:59 pm EST from the Florida Lottery draw studio in Tallahassee. The cutoff to purchase a ticket varies by jurisdiction but is typically about an hour before the live drawing.
$900M Jackpot
The Powerball jackpot for tonight is an estimated $900 million, with a one-time cash option of $465.1 million.
The jackpot ranks as the third-largest prize in Powerball history and the seventh-largest lottery jackpot in US history. Powerball holds the top two all-time spots, with a $2.04 billion prize won on Nov. 7, 2022, and a $1.586 billion jackpot hit on Jan. 13, 2016.
There have been six lottery jackpots won in US history worth more than $1 billion before taxes. If no Powerball ticket matches the six numbers tonight, the current jackpot will almost certainly become the seventh 10-digit lottery prize.
While higher interest rates typically don't benefit consumers, it does help Powerball and its primary competitor, Mega Millions. That's because such lotteries advertise their jackpots based on the winner choosing a 30-year annuitized payout.
The Powerball and Mega Millions annuitized payments come through bonds backed by the US Treasury. With the federal interest rate currently at more than 5%, the lotteries' annuitized jackpots are substantially richer than they would be if interest rates were lower or even at 0%, as was the case in 2021.
MUSL officials say if a winner snags the $900 million jackpot tonight, they will have the option of choosing the $465.1 million pre-tax cash option or taking the full $900 million paid out over the next 30 years.
If the winner selects the annuity option, they will receive one immediate payment followed by 29 annual payments that increase by 5% each year," MUSL explained.
The $465.1 million cash option would be reduced by about $172 million after federal taxes. That would leave about $293 million for the winner, but that prize could be further subjected to state taxes depending on the winner's residency.
Mega Millions to $640M
Along with Powerball, Mega Millions is prepping a life-changing jackpot. Mega Millions is up to $640 million after no ticket matched the six drawn numbers on Friday night.
Mega Millions has gone 25 drawings without a jackpot winner. The game will be drawn next tomorrow at 11 pm EST from the WSB-TV studios in Atlanta.
[ad_2]

Source link