[ad_1]

Posted on: March 29, 2023, 05:28h. 
Last updated on: March 29, 2023, 05:50h.
Shaun Deeb is quite literally putting his money where his mouth is. According to Poker News, the 2018 World Series of Poker (WSOP) Player of the Year has bet fellow poker pro Bill Perkins that he can achieve 17% body fat by the 2024 WSOP tournament. That's about 14 months off.
Perkins is giving him 10:1 odds. So, if Deeb wins, he'll get $1M.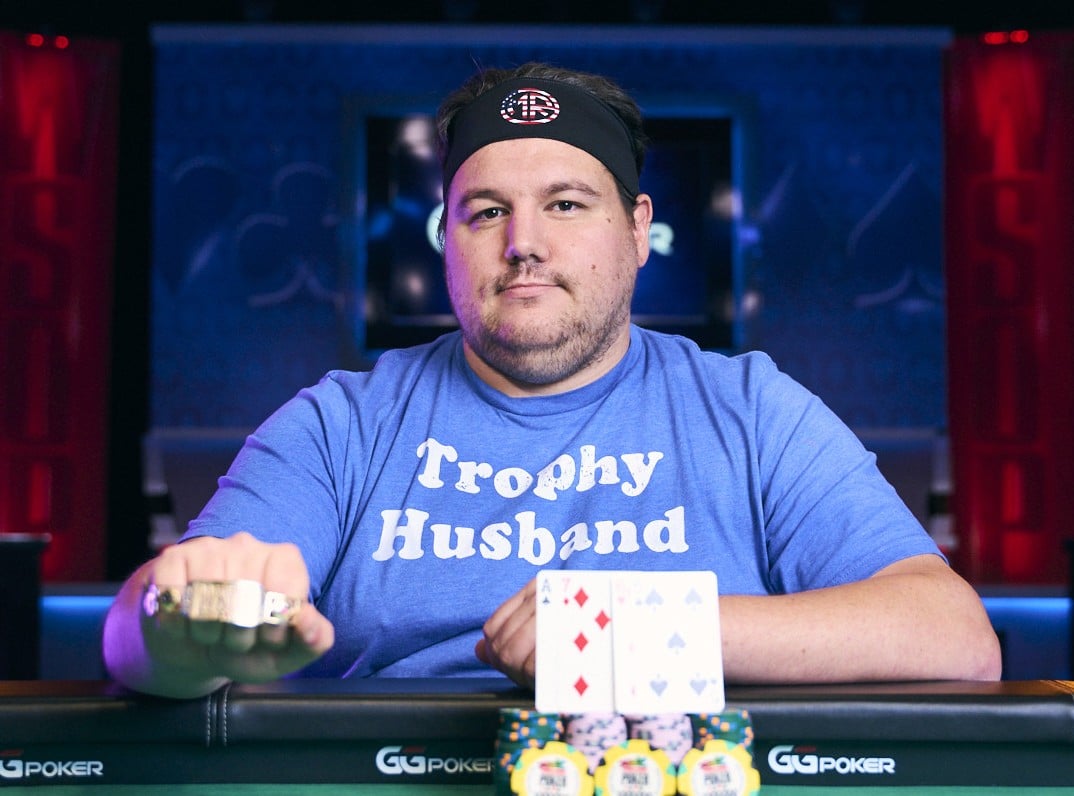 Deeb's current body fat percentage is not known since he has only just scheduled his first DEXA scan, which measures bone density and muscle mass as well as body fat. However, according to a message Deeb tweeted on Wednesday, he stands 5 feet 11 and currently weighs 306 pounds.
Running his height, weight, and age (37) through an online body fat calculator obviously isn't as accurate as a DEXA scan. However, it gives a rough idea of Deeb's baseline body fat, which is approximately 41.3%.
According to Dr. Isaac Alexis, founder of Slim Samurai Weight Loss Therapeutics, it's generally safe to lose 2% of your body fat per month. According to this guideline, the least amount of body fat Deeb can safely hope to reach after 14 months of training is 27.3%.
Deeb, who has five WSOP bracelets to his name, made the wager fresh off his first WSOP Circuit ring, which he won by defeating heads-up opponent Giyeon Han in the Turning Stone Casino $1,700 Main Event on March 27 in Verona, New York.
Poker World All-In
On Wednesday, Deeb shared a video on Twitter of his first workout in which he said, "I'm coming for you, Bill." Because poker players love a good underdog story, almost all the comments below the video were positive.
"This is awesome," tweeted @mikevacanti. "Good luck man I'm rooting for you!"
Likewise, @provemewrong23 tweeted: "Congrats Shaun on deciding to get healthy and maybe make a million dollars."
Of course, there's always also a tweet like this one, from @Wander_Bread: "Finish off your workout with your favorite slice of pizza. You earned it."
Unfortunately for Deeb, Perkins has a track record of winning prop bets, even those designed to make his friends healthier. According to Poker News, the fund manager recently took $200K from Doug Polk after the poker pro wagered he could lose 50% of his body fat in a year.
Polk came up just 2% short.
[ad_2]

Source link