[ad_1]

Posted on: February 10, 2023, 07:53h. 
Last updated on: February 10, 2023, 11:51h.
Manchester City manager Pep Guardiola is odds-on with bookmakers to leave the embattled club before the beginning of next season.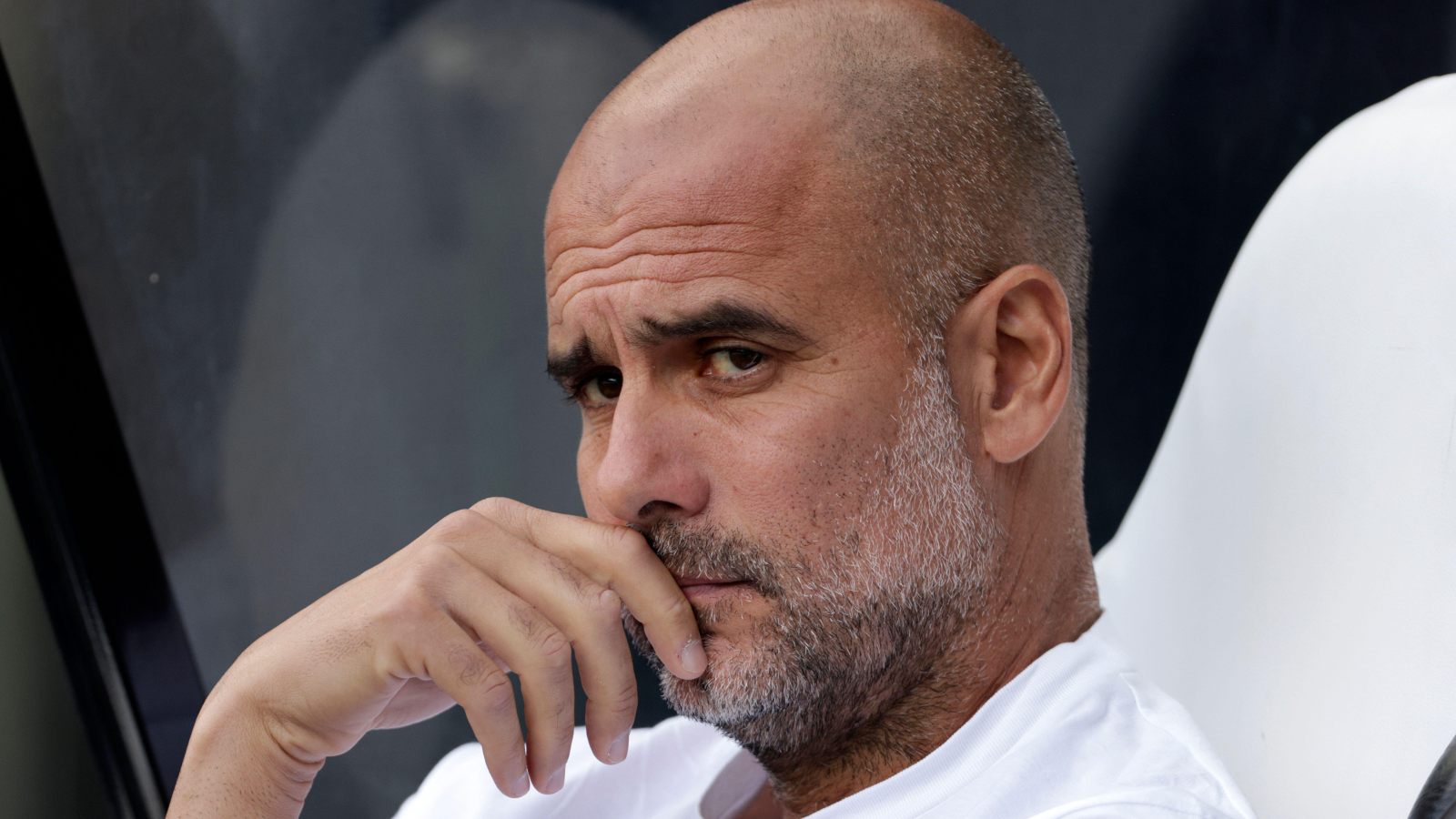 On Monday, the English Premier League hit City with an unprecedented 115 charges related to financial impropriety. The club has been accused of "financial doping" during its past decade of EPL dominance, and sportsbooks believe this may be more than the Spanish master tactician can stomach.
City hasn't been found guilty of any transgressions. That will be determined by an independent commission. But Guardiola must feel that his achievements have been tainted by the charges.
He is 1/2 with Betfair to quit.
The Premier League has accused City of failing to give a "true and fair view of [its] financial position," of misleading the league on player and manager remuneration, and of failing to comply with financial fair play (FFP) rules.
Specifically, this involved disguising funds that came directly from its owner, Sheik Mansour of Dubai's royal family, as independent revenue from commercial sponsorship deals. FFPs regulate how much a club can spend on players relative to its overall revenue.
Financial Wrangling
The charges culminated in a four-year probe into alleged infractions spanning from 2009 to 2018. The league also accuses City of failing to cooperate with its investigation.
If the allegations are true, City was handed an advantage in its pursuit of the world's best footballers through the vast wealth of its owner, while other clubs played by the rules.
During the relevant timeframe, the club won the EPL title four times, plus two FA Cups and four League Cups.
'Don't Lie to Me'
In 2020, the governing body of European soccer, UEFA, found City guilty of similar charges and kicked it out of European competitions for two years. The ban was overturned by the Court of Arbitration for Sport (CAS) later that year.
Guardiola told the media then that he wasn't prepared to stick around if his paymasters had lied about its finances.
I said to our people, 'Tell me' about the suspicions. I looked at them and believed them 100% from day one, so I defended the club because of that," Guardiola said. "I did say, 'If you lie to me, the day after I am not here. I will be out, and you will not be my friend anymore'."
If found guilty, possible penalties for City include fines, points deductions, or even expulsion from the league. It's possible but unlikely the club could be stripped of its titles.
City has hired one of the UK's most highly regarded lawyers, the aptly named Lord Pannick, who will be paid a reported £80K a day to defend the club from the charges.
Guardiola is 6/4 to still be in charge at the start of next season.
[ad_2]

Source link