[ad_1]

Posted on: March 23, 2023, 10:34h. 
Last updated on: March 23, 2023, 11:15h.
Online sports betting in North Carolina is inching closer to reality after legislation to allow such gambling over the internet found support this week in two House committees.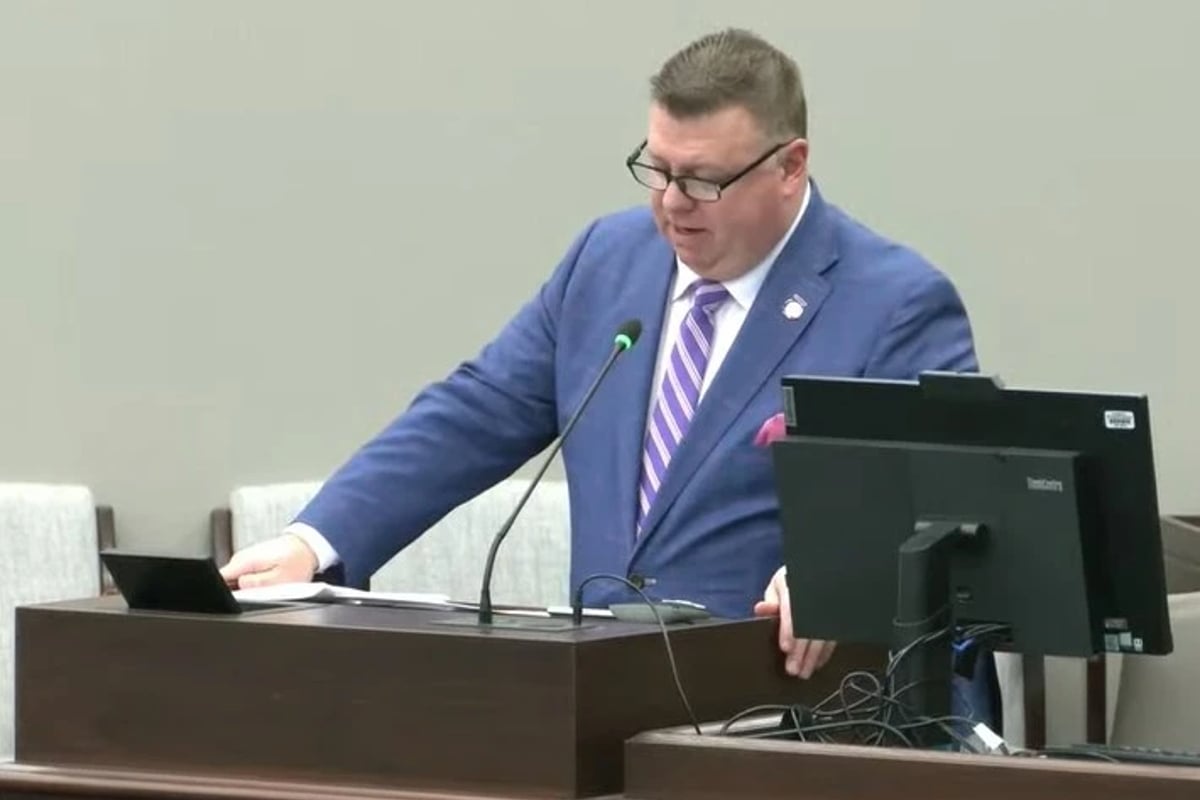 House Bill 347 was introduced in Raleigh earlier this month by state Rep. Jason Saine (R-Lincoln) and co-sponsored by a House Republican and two Democrats. The bipartisan measure seeks to authorize and regulate online wagering on professional and college sports in the Tar Heel State. In-person betting would also be allowed in or near certain professional sports venues.
HB 347 is making swift progress in the House. The statute cleared the House Commerce Standing Committee on Tuesday and the House Finance and Judiciary committees on Wednesday.
The committee approvals allow the online sports betting bill to move to the full House floor for further consideration. A House vote on the measure is expected next week.
Sports betting in North Carolina is currently limited to in-person wagering at the state's three tribal casinos, Harrah's Cherokee Casino Resort, Harrah's Cherokee Valley River, and Catawba Two Kings Casino.
Untapped Market
Though North Carolina is already home to legal retail sports betting, Harrah's tribal properties are located in the southwestern part of the state, a more remote and less-populated mountainous region. Two Kings is near Charlotte, but the drive from downtown is about 40 minutes.
Saine's bill wants to make legal betting on sports more convenient. Supporters of the initiative say online sports betting is already active in the state through offshore, illegal websites.
North Carolina is a sports-obsessed state that's home to UNC, Duke, NC State, and Wake Forest. The state also has three professional franchises in the so-called "big four" — the NFL's Carolina Panthers, the NBA's Charlotte Hornets, and the NHL's Carolina Panthers.
Allowing anyone aged 21 and older to place legal sports bets online would generate more than $21 million a year in new state tax revenue, according to legislative fiscal experts. Saine's bill would impose a 14% tax on gross sportsbook revenue.
North Carolina Gov. Roy Cooper (D) believes the windfall could be even greater. The governor's most recent budget assumes the state collecting $60 million through the liberalization of sports betting in the 2024-25 fiscal year.
Along with the tax benefit, Saine's measure would charge online sportsbooks a $1 million license fee every five years. The proposal currently seeks to cap the number of permitted online sportsbooks to 12 platforms.
Odds Appear Strong
North Carolina nearly legalized online sports betting last year, but the legislation stalled in the House after the Senate passed its sports wagering measure. The House opposition was led by social conservatives who claimed that more gambling would lead to more societal problems such as addiction, bankruptcy, and broken families.
This year, the North Carolina General Assembly has 40 new lawmakers in the 170-member bicameral legislature. Twenty-eight of those fresh faces are in the House, where there finally appears to be adequate support to get a sports betting bill across the finish line.
It's a new year and we have new legislators," Saine said of his hopes that HB347 finds adequate floor support this year.
Opponents are speaking up after the sports betting bill quickly passed the three House committees. State Rep. Deb Butler (D-New Hanover) said the promotions and "free" bets that online sportsbooks commonly offer to new players are predatory in nature.
This is the money that lures people to begin gambling in the first place. You can bet the credit on your account, and then the hook is set and you become a regular customer," Butler said.
Saine's measure would allow sportsbooks to deduct the promotional credits they issue to new customers from their net revenue until 2027.
[ad_2]

Source link