[ad_1]

Posted on: March 30, 2023, 12:13h. 
Last updated on: March 29, 2023, 05:14h.
The North Carolina House of Representatives rejected a sports betting measure last year by a single vote. But with 30 new House lawmakers in the lower bicameral chamber for the state's 2023 legislative session, the tide has turned in favor of authorizing gambling on sports.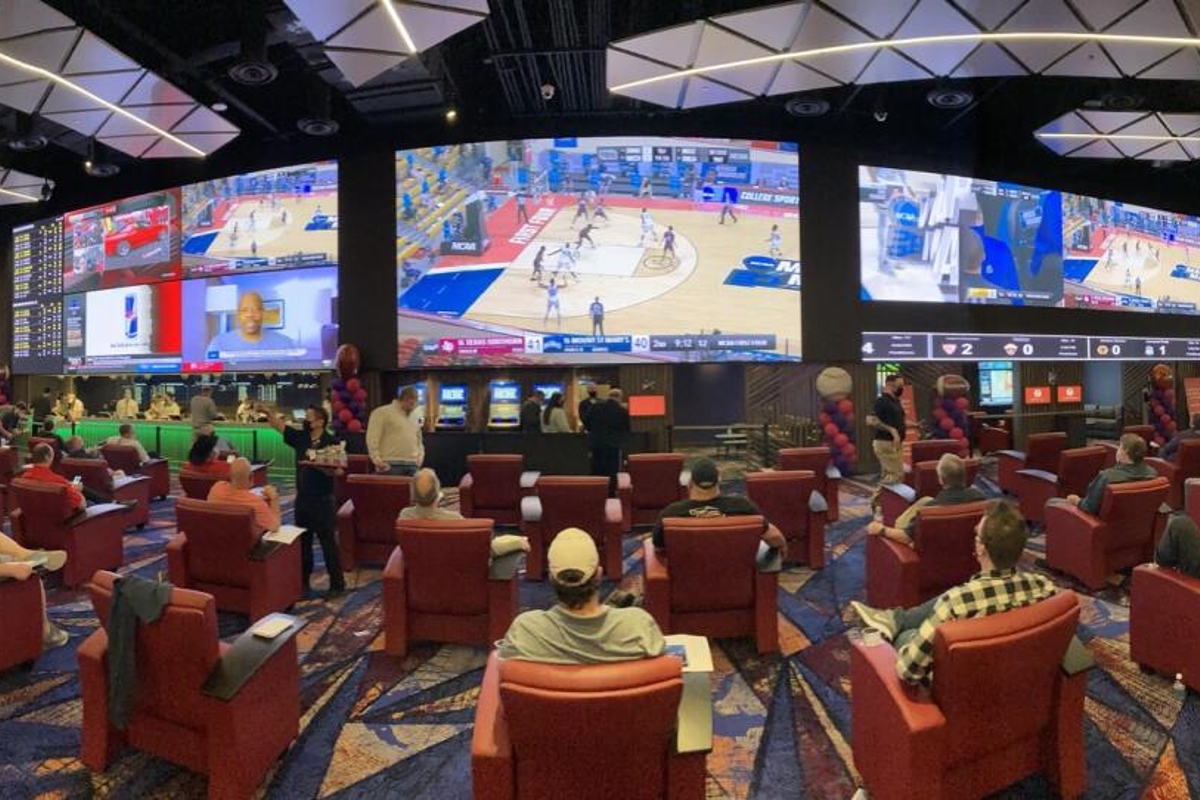 During the 2022 session, the state Senate introduced the sports betting statute, but after finding adequate support there, the measure died in the House. State lawmakers in the Tar Heel State who support expanding gambling to allow sports betting decided this year to initiate the legislation in the House.
House Bill 347 is the 2023 statute. Introduced by state Reps. Jason Saine (R-Lincoln), Zack Hawkins (D-Durham), Majority Leader John Bell (R-Wayne), and Ashton Clemmons (D-Greensboro), the legislation seeks to allow online sports betting and in-person retail sportsbooks at or inside professional sports stadiums.
Gross revenue would be taxed at 14%. Licenses would cost $1 million every five years.
HB 347 passed the House yesterday by a 64-45 vote. The bill gained bipartisan support with 35 Republicans and 29 Democrats voting aye.
North Carolina Gambling Backstory
More than 30 states have passed sports betting bills since May 2018. That was when the US Supreme Court said states should be allowed to determine their own rules on gambling on professional and college sporting events.
Prior to the landmark SCOTUS ruling, allowing any form of new gambling in North Carolina faced seemingly insurmountable odds. The state legislature has been controlled by Republicans since 2010, and the conservative body has refrained from seriously considering efforts to liberalize games of chance.
Today, North Carolina remains free of commercial casinos, racinos, iGaming, and pari-mutuel wagering. The state is home to three tribal casinos, and sports betting is permitted in-person at Harrah's Cherokee, Harrah's Cherokee Valley River, and Catawba's Two Kings Casino.
But it's been 18 years since North Carolina lawmakers last signed off on an expansion of commercial gaming.
In 2005, North Carolina remained the only state on the East Coast without a lottery.  After promoting the lottery as a way to increase public education funding, the House and the Senate eventually got behind a lottery bill, but even then it was by a razor-thin margin.
After fielding the lottery bill from the House after it was approved there, the Senate initially didn't have the support needed. But when two senators who opposed the lottery — Sens. Harry Brown (R-Jacksonville) and John Garwood (R-North Wilkesboro) — were scheduled to be absent from a session, the senators who did back the lottery effort called a special vote.
The vote was deadlocked 24-24. Lt. Gov. Bev Perdue (D) cast the tiebreaking vote in the Senate in favor of the lottery and the measure was later signed by Gob. Mike Easley (D).
2023 Odds Strong
The odds of sports betting being the next commercial gaming vertical to be legalized in North Carolina continue to shorten. With the House's blessing, only a simple majority of the state Senate is needed to forward HB 347 to Gov. Roy Cooper (D), who has said he would sign a sports gambling bill that reaches his desk.
The North Carolina Senate last year approved its sports gambling bill with a 26-19 vote. But the Senate also has new legislators this year, 13 of them among the 50-member chamber.
Of the 26 state Senators who a year ago voted in favor of legalizing sports betting, 18 remain in office — 11 Democrats and seven Republicans. Assuming those 18 still favor allowing North Carolinians to wager legally on sports, HB 347 needs only eight additional signees.
[ad_2]

Source link