[ad_1]

Posted on: February 21, 2023, 11:03h. 
Last updated on: February 21, 2023, 11:11h.
New Jersey debuted a new responsible gaming safeguard for the state's online sports betting industry on Jan. 1, 2023. State gaming regulators say the program is already helping sports bettors curb their potentially dangerous wagering patterns.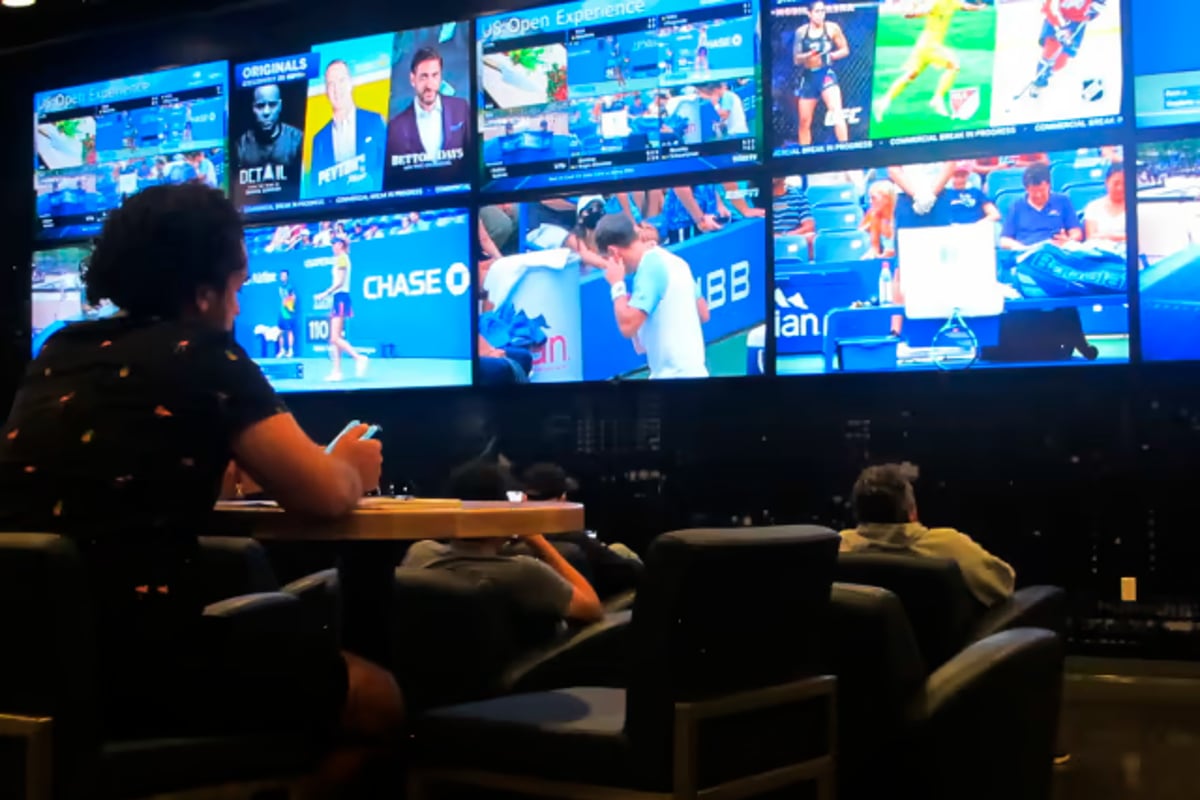 The New Jersey Division of Gaming Enforcement (DGE) oversees all forms of legal gambling in the state. Along with regulating the nine casinos in Atlantic City, iGaming, racetrack sportsbooks, and online sports betting platforms, the DGE is tasked with mandating consumer protections.
The DGE's newest responsible gaming initiative is its most proactive to date. The state gaming regulator is working with online sportsbooks to better detect excessive betting behaviors. The goal is to identify problem betting as early as possible.
Early Detection
As of last month, each licensed online sportsbook in New Jersey has implemented an automated responsible gaming program that notifies patrons when their betting activity might be escalating and becoming irregular compared to the customer's prior betting behavior.
The DGE has set specific parameters that online sportsbook operators should be on the lookout for:
Players whose gambling time increases from week to week
Bettors who repeatedly self-impose cool-off periods from gaming
Those who wager until they have less than one dollar in their accounts
Players who regularly access the self-exclusion page on the operator's website without ultimately executing an exclusion
DGE officials explained that when a sportsbook patron ramps up their spending and betting activity, the bettor first receives an automated message informing them of their behavior. If the warning signals continue, a second automated outreach will occur that requires the player to watch a video tutorial about responsible gaming and available resources.
Should the customer's betting behaviors continue to escalate, the DGE is requiring responsible gaming employees working for each sportsbook to directly contact the patron to address the issue.
New Jersey has become a national leader in online casino games and sports wagering, and with that growth comes a responsibility to ensure that individuals at risk for compulsive gambling have access to the resources they need to get help," said New Jersey Attorney General Platkin.
"This new initiative will allow the Division of Gaming Enforcement to work with the gaming industry to identify problematic patterns in player wagering behavior and intervene before they escalate," Platkin added.
Mandatory Participation
The new DGE responsible sports betting program is obligatory for all patrons. As part of the terms and conditions of registering with a legal sportsbook in New Jersey, customers agree to have their betting activity monitored and recorded.
Player data is already captured by operators, but now that data will be used in a new way, to uncover potential problem gambling patterns," a DGE statement explained.
DGE Director David Rebuck said the program is already befitting consumers.
"We are using data to identify at-risk players, alert them to their suspected disorder gambling, and inform them about available responsible gambling features in online platforms and corrective actions that they can take," Rebuck said. "This new approach will enable dedicated responsible gaming experts employed by the platforms and us to see the early warning signs and reach at-risk patrons before they find themselves in a financial catastrophe."
[ad_2]

Source link