[ad_1]

Posted on: March 22, 2023, 03:59h. 
Last updated on: March 22, 2023, 04:10h.
The NCAA Men's Basketball Tournament, also known as March Madness, resumes Thursday with half of the Sweet 16 games. Macquarie analyst Chad Beynon estimates the event will generate $4.5 billion in legal handle for North American sportsbook operators.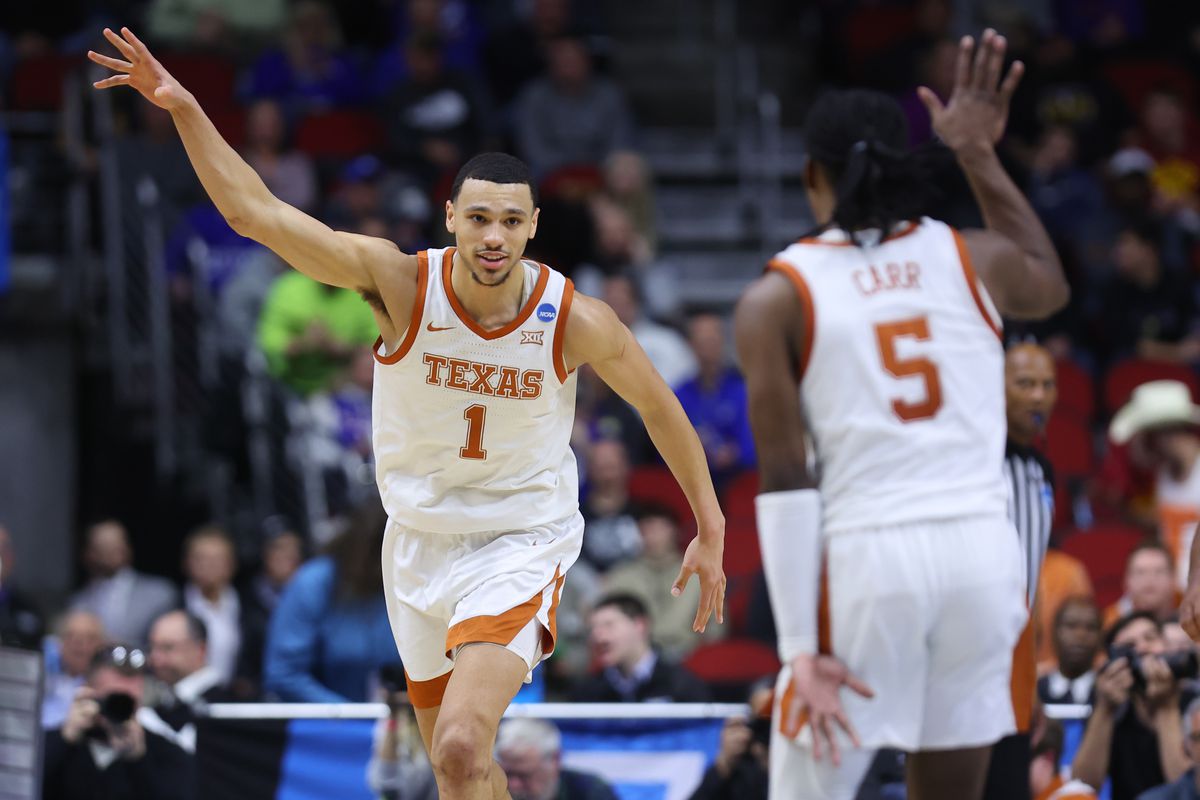 In a note to clients on Wednesday, Beynon said the first two rounds of the tournament likely drove 70% of overall sports wagering handle last week, and those legs of March Madness are usually the biggest handle contributors during the event owing to the massive amount of games available to bettors.
We estimate the Sweet 16 (8 games) and Elite 8 (4 games) rounds combined represent ~55% of weekly sports betting handle (Mar 23-25) while the Final Four (2 games; April 1) and Championship (1 game; April 3) represent 40-50% of handle," wrote the analyst.
With those statistics in mind, it's likely that the tournament drives 30% of North American sports betting handle in March and 10% of next month's total.
Upsets Alter Hold Outlook
Large handles are one thing, but analysts typically focus on sportsbook operators' hold data — the percentage of cash retained for each dollar bet.
Macquarie estimates operators' hold through the first two rounds of the tournament was approximately 7%, but that figure could have been significantly larger if not for Fairleigh Dickinson University vanquishing Purdue last Friday, marking just the second time a 16-seed beat a 1-seed. Princeton beating the University of Arizona in a 15/2 matchup and then topping the Missouri Tigers in the second round may have also adversely affected sportsbooks' hold percentage.
Beynon notes the average hold on Friday, March 17 was 8%, but should have been closer to 4% if not for the Purdue loss. However, bettors' proclivity for betting overs was a boon to operators over the first two rounds of the tournament.
"Of note, Over/Under bets were a big positive for sportsbooks with 67% of the games going under," observed Beynon. "Assuming average hold for the remainder of the month, we estimate 1Q23 market hold is trending close to 8%, but we expect most operators to achieve hold 100-200bps below the market hold."
Macquarie Stock Idea, New York Hold Analysis
Looking at February hold data from New York, Beynon noted that FanDuel and Resorts World led the way at 9.1% and 9%, respectively. DraftKings (NASDAQ: DKNG) and BetMGM, which are the second and third-largest domestic online sportsbook operators behind FanDuel, checked in at 6.8% and 7%, respectively.
Bally's (NYSE: BALY) BallyBet posted a February hold in New York of just 1.5%. By that metric, the next worst operator was Caesars Sportsbook, but that company notched nearly triple the February hold in that state as Bally's did.
Beynon has outperform ratings on six gaming stocks with sports wagering exposure, including DraftKings and Caesars Entertainment (NASDAQ: CZR). Based on most potential upside relative to his price target, Beynon's top pick is Rush Street Interactive (NYSE: RSI), which needs to more than double to reach the analyst's price objective of $7.
[ad_2]

Source link