[ad_1]

Posted on: February 15, 2023, 12:18h. 
Last updated on: February 15, 2023, 10:09h.
Missouri lawmakers are hoping 2023 will be different than previous legislative sessions when it comes to authorizing sports betting.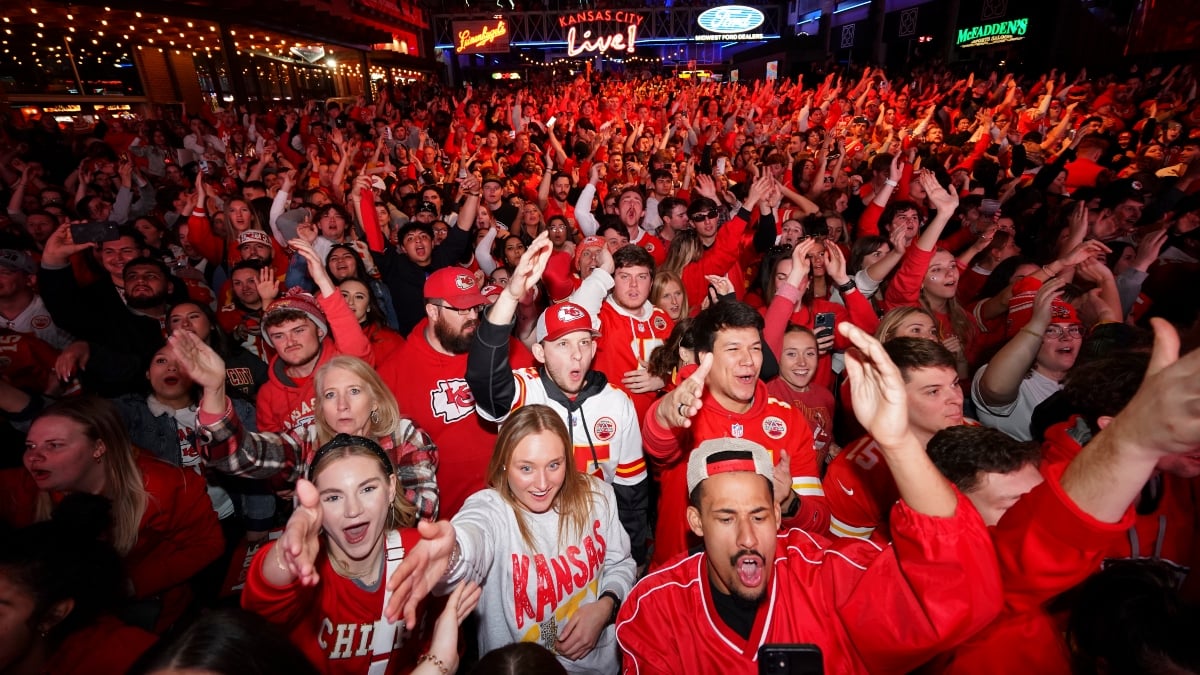 The Missouri General Assembly came close to legalizing gambling on sports last year. The House of Representatives passed two sports betting measures during the 2022 session, but the legislative package was stalled in the Senate by Sen. Denny Hoskins (R-Warrensburg).
Hoskins said he was supportive of bringing online and retail sportsbooks to the state, but he also wanted to legalize video gaming terminals and so-called "skill gaming" machines that are commonly found in restaurants and bars across the Show-Me State.
Hoskins' filibuster resulted in the Senate not passing the sports betting package before the legislature adjourned. It was the fifth consecutive year that a sports betting bill was introduced in Jefferson City to no avail.
Thirty-five states have passed legislation authorizing sports gambling since the US Supreme Court struck down the federal ban on single-game sports wagering in May 2018. Missouri isn't one of them, despite six of the state's eight neighbors doing so. Regulated sportsbooks are operational in Arkansas, Iowa, Illinois, Kansas, Nebraska, and Tennessee.
2023 Sports Betting Bills
State Reps. Dan Houx (R-Warrensburg) and Phil Christofanelli (R-St. Peters) are leading the sports betting effort this year. The two Republicans have introduced legislation to establish online and in-person sports betting as permitted forms of gambling. The bills would require that only people aged 21 and older can play, and the state would tax sportsbook revenue at 10%.
Each casino would be allowed to run a retail sportsbook and as many as three online platforms or "skins." Each professional sports stadium would also be allowed to open a brick-and-mortar sportsbook and partner with a single online platform.
State fiscal analysis of the bills projects that Missouri would generate up to $29.3 million a year in new tax revenue once the sports betting market matures. That money would go toward the state's education fund. Regulatory duties for sports betting would fall under the scope of the Missouri Gaming Commission.
With the Missouri General Assembly in session until May 12, Houx and Christofanelli think there's adequate time to fight off challengers and obstructionists.
Houx and Christofanelli's legislation was considered last Wednesday by the House Emerging Issues Committee, which did not vote on the statutes. The committee is scheduled to meet again Wednesday.
Chiefs Elevate Awareness
Missouri's own Kansas City Chiefs won the Super Bowl on Sunday, but no legal bets on the big game were facilitated from inside the state. Missourians who wanted to put a little wager on Patrick Mahomes winning his second Vince Lombardi Trophy or second Super Bowl MVP — both of which occurred with the Chiefs' 38-35 win over the Philadelphia Eagles — had to travel into one of those neighboring states to make a legal bet.
GeoComply said its geolocation technology blocked 8.7 million attempts of people located in Missouri trying to access a legal online sportsbook operating in another state during the NFL 2022-23 season. Most of those failed attempts were from users physically in Missouri trying to access a sportsbook platform in Kansas and Illinois.
[ad_2]

Source link