[ad_1]

Posted on: March 3, 2023, 07:08h. 
Last updated on: March 3, 2023, 07:08h.
Nestled between Spain and France, the tiny microstate of Andorra seems almost imperceptible on a map. Gambling could help that image change, as the landlocked territory of 80,000 people is getting its first casino.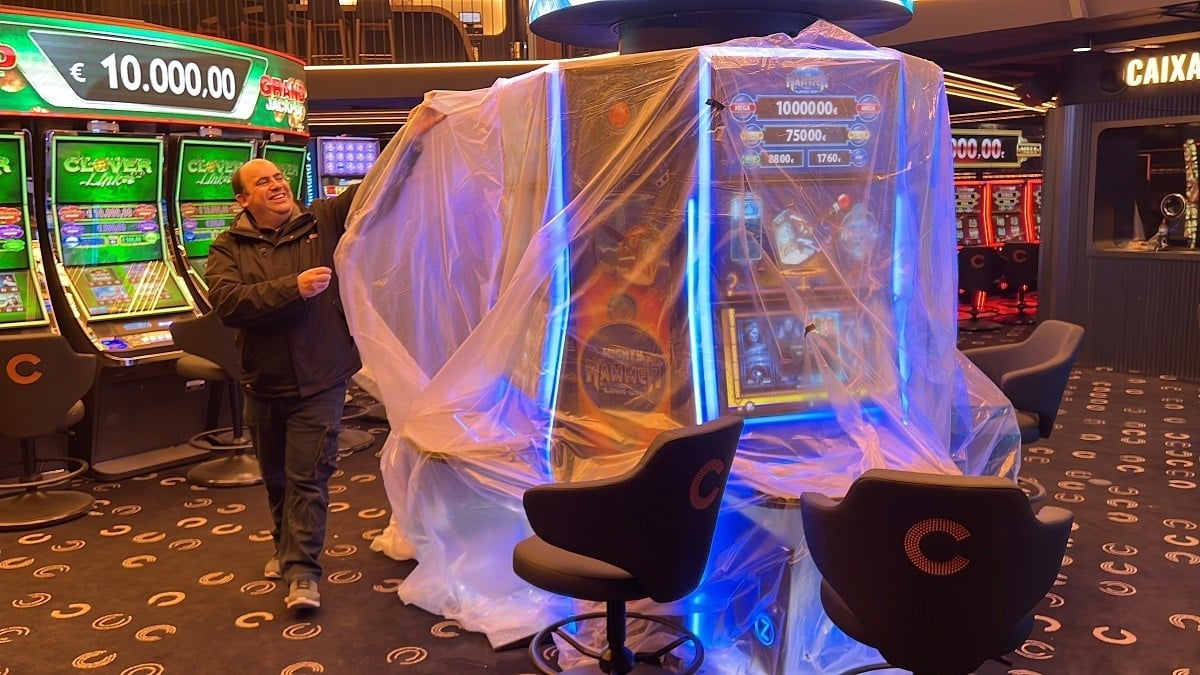 Gambling and betting will enjoy a new space in the state. Considered the first large casino in Andorra, it is ready to open its doors this Saturday after a long regulatory and awarding process to Jocs SA. The gaming company has repeatedly butted heads with Andorra's gaming regulator in its quest to win the concession.
The casino will be part of the new Unnic leisure complex, which has several entertainment and dining spaces. About 200 people work in these facilities, and they also generate around 500 jobs indirectly.
Andorra Ready To Expand
Unnic officials expect to receive around 189,000 visitors during the first year of operation. This isn't bad, considering the microstate's population and the fact that, according to government reports, it receives around 8.6 million tourists each year. In addition, they believe that it will complement the current skiing and commerce activity, also considering the importance of the hotel and financial sector.
The general manager of Unnic, Ivan Armengod, says that they have been working for a long time to make this project a reality, conceived with a concept of a global leisure and entertainment center with four restaurants, gambling areas, business spaces and shows and more. That is why he believes that there may be an even greater response than anticipated.
The opening hours will be from 11 AM to 3 or 4 AM the following day, depending on the day of the week. While bingo parlors can already be found in Andorra, this is the first time that it embraces roulette, poker and blackjack tables.
Until 2018, bingo was the only authorized form of gambling. That year, legislation arrived that welcomed a new era of gaming, but not until now has a casino emerged.
The center, with an area of ​​7,500 square meters (80,729 square feet) and 155 gaming positions, had an investment of more than €25 million (US$26.54 million). Once the equipment has been put into operation, in a few days, it will be possible for the Andorran population to acquire a part of the company's shares, up to 10%.
Casino Controversy
Several international gaming companies, including Genting, Cirsa and Partouche, had competed against locally-owned Jocs for the concession. Each presented ambitious and spectacular offers, but Jocs won out because, according to its proposal, it was married to Austrian gaming supplier Novomatic.
However, when Andorra TV covered the pending launch in a broadcast, something else appeared that could cause trouble for Jocs. Instead of Novomatic slots, there were Zitro slots.
Spain-based Zitro is a company with close ties to casino operator Orenes Group, also a company based in Spain. Orenes, in turn, has ties to the new casino in Andorra. The architect behind one of its Spanish casinos designed the new facility. In addition, the croupiers for the Unnic gaming property received their education at an Orenes casino.
Jocs had difficulty convincing Andorra's gaming regulator that it was worthy of the concession. The company fought the regulator from 2017 to 2020, and the two landed in court to settle their differences.
However, according to reports at the time, part of the reason it won was because of its ties to Novomatic. Now, if it's exclusively working with Zitro and not Novomatic, the other gaming companies that bid for the concession could sue to block Jocs over false representation. So far, however, none has issued a public statement.
[ad_2]

Source link