[ad_1]

Posted on: March 13, 2023, 12:24h. 
Last updated on: March 13, 2023, 12:24h.
A former MGM National Harbor casino cocktail server alleges that she was fired last year by the resort located just outside the nation's capital in Oxon Hill, Md., for not wearing high heels while on the job.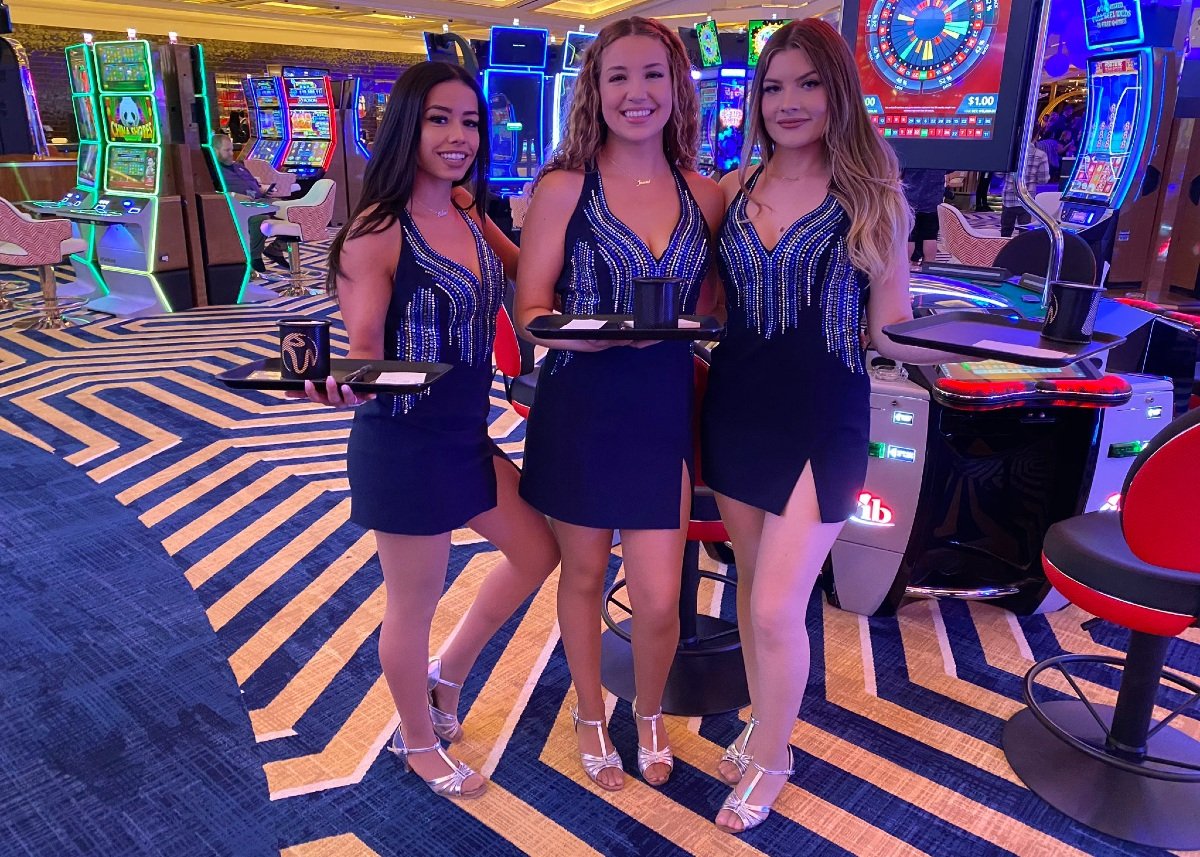 Rebecca Lopez, 37, a mother of four who lives in Bowie, worked at the casino operated by MGM Resorts for several years.
She said accommodations had been made to allow her to wear flat shoes because of her plantar fasciitis, a chronic inflammation of the tissue under the heel. But when MGM brought in a new manager to oversee the casino waitstaff, those accommodations were removed.
"He gathered anyone with a disability and ADA (Americans with Disabilities Act) accommodation, told them they were not to wear those shoes anymore, they were not sexy," Lopez told WUSA9, the local CBS affiliate, of her new boss.
He told us we weren't cripples. He laughed at us and then posted a bulletin saying anyone who doesn't have heels is going to be terminated," Lopez claimed.
With Lopez refusing to wear heels, she says MGM National Harbor eventually terminated her employment. She provided WUSA9 with a letter supposedly from MGM National Harbor informing her that her employment had been ended because of her repeated violations of departmental appearance standards that mandate female cocktail servers wear high heels while working the casino floor.
Online Petition Gains Traction
Lopez is behind an online petition on Change.org that seeks to have Maryland state lawmakers rewrite state laws to prevent employers from mandating high heels be part of a work uniform. "Stop employers from forcing women in the workplace to wear heels causing permanent damage" has garnered about 1,300 signatures.
"Podiatrists say high heels immediately shift your entire body weight to the ball of your foot when it should be on the heel of your foot. This puts more stress on your knees. Your lower back and chest are pushed forward, throwing your spine out of alignment. And worst of all, foot pain may strike at any time," Lopez's Change.org petition reads.
Lopez says she's developed scoliosis, a sideways curvature of the spine. Johns Hopkins Medicine says the cause of scoliosis is generally unknown, but Lopez believes wearing heels previously on the job is likely responsible.
"You're holding a heavy tray of drinks and you're walking to and from and you're on your feet for 7.5 hours a day," Lopez said of being a cocktail server.
"It starts to take a toll on your body. Women's health matters and this is a women's health issue," Lopez added.
Legal Basis
Lopez has not yet brought a wrongful termination lawsuit against MGM National Harbor. The case could be difficult to mount, as workplace attorneys say employers can indeed mandate certain uniform requirements.
"Employers generally have the freedom to regulate employees' appearance in the workplace," an August 2016 article on workplace attire read in The National Law Review. "
But the publication said the legality of uniforms gets clouded when policies are not enforced evenhandedly amongst sexes.
Employers have greater chance of avoiding appearance-based claims if they institute clear appearance policies that are enforced in a non-discriminatory fashion," the 2016 article concluded.
Lopez, at least at this juncture, doesn't seem intent on suing her former employer. MGM had no comment on her high heels petition.
[ad_2]

Source link