[ad_1]

Posted on: March 7, 2023, 11:00h. 
Last updated on: March 7, 2023, 11:00h.
Maryland casinos won a record amount of money from gamblers in 2022. The six commercial properties kicked off 2023 strong, but they experienced a slowdown last month.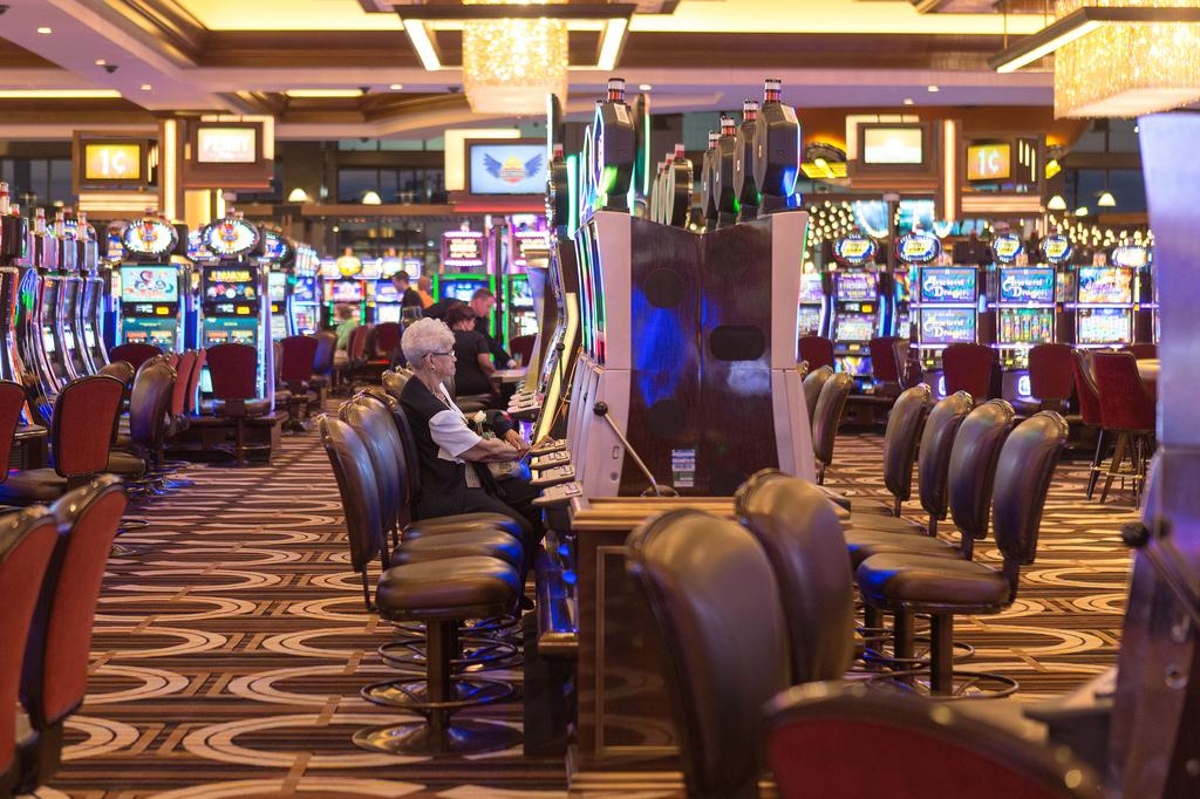 Gaming revenues supplied by the Maryland Lottery and Gaming Control Agency revealed that the casinos won $157 million in February 2023. That's a 3.6% year-over-year decrease, or a decline of about $5.9 million from February 2022.
MGM National Harbor, Live! Casino & Hotel, Horseshoe Casino Baltimore, Ocean Downs Casino, Rocky Gap Casino Resort, and Hollywood Casino Perryville won more than $2 billion in 2022 from their slot machines and table games. The record-setting revenue experienced last year represented a nearly 7% year-over-year improvement.
Maryland Casino Revenue
$2.05B — 2022
$1.92B — 2021
$1.22B — 2020
$1.75B — 2019
$1.74B — 2018
$1.61B — 2017
$1.20B — 2016
$1.09B — 2015
MGM National Harbor, the market leader in Maryland, opened in December 2016. The integrated resort operated by MGM Resorts led the way last year with GGR of $884.4 million.
2023 Slowdown?
Maryland casinos continued their 2022 run into the new year with a prosperous January. Gross gaming revenue (GGR) totaled just shy of $167.3 million — an 8.8% gain on January 2022 that kicked off the state gaming industry's record-setting campaign.
The state gaming industry had managed ongoing inflation and economic concerns, but the more than 12-month rally finally slowed in February. National Harbor reported nearly flat GGR of $65.6 million, a 0.4% year-over-year decline.
But Live! Casino, the second-richest casino in Maryland, saw GGR drop more than 6% to about $55.7 million. Horseshoe Baltimore's year-over-year decline was even greater at an 8% drop to $16.3 million.
The state's three resort casinos combined to win about $19.4 million — a decline of about 3%. Ocean Downs was the only Maryland casino to report a year-over-year GGR gain in February 2023 at 3.7%. The casino owned and operated by Churchill Downs, Inc., won $6.8 million.
February 2023 had the same number of weekend days — eight — as February 2022. There was also no significant weather last month that could be cited for the gaming regression.
Sports Betting Benefit
Should the February casino trend continue into March and throughout 2023, some of the year-over-year comparable losses will be partially offset by the addition of online sports betting.
Gambling on professional and college sports in the Old Line State began in person at the state's casinos in December 2021. But online sports betting, which Marylanders also authorized through a November 2020 referendum, only began in mid-November 2022.
In December, online sportsbooks accounted for more than $478.2 million of the $497.2 million wagered on sports. Oddsmakers said they kept nearly $85.2 million of the bets on a strong 17% hold. Online books won $82.3 million.
Online sportsbooks continue to battle for market share with substantial promotional incentives for new customers. The December handle included more than $70.9 million in free bets.
Bettors tend to place free wagers on events with longer odds than they otherwise would with their own money. That led to the significant hold rate.
In January, promotional bets slowed, as bettors who were eager to wager legally online have used much of their incentives. Promotional wagers in January totaled about $21.8 million.
January GGR from sports betting totaled $59.6 million on a 13.5% hold. February numbers have not yet been revealed.
[ad_2]

Source link