[ad_1]

Posted on: March 13, 2023, 09:46h. 
Last updated on: March 13, 2023, 10:01h.
The 2023 March Madness tourney, officially the NCAA Men's Division Basketball Tournament, is expected to generate record betting action over the next two and a half weeks.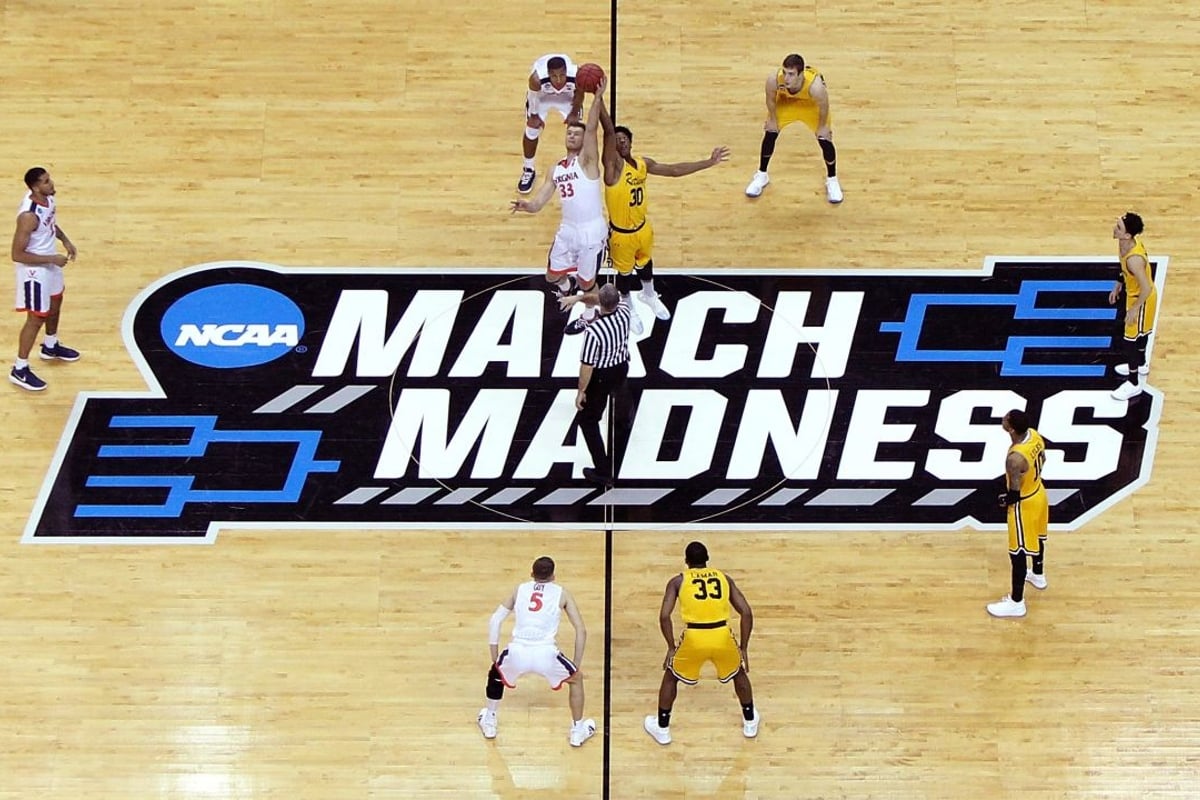 The NCAA Tournament Selection Committee on Sunday unveiled the 68 teams that are competing in this year's March Madness. Alabama edged Houston for the top overall seed, with Kansas and Purdue the next highest-ranked teams entering the Big Dance. Those are the four #1 seeds for the four regions.
Houston is the overall favorite to cut down nets when the Final Four concludes in Houston on April 3. The Cougars would essentially be playing a home game should they reach the fifth and final round of the round-robin tournament. DraftKings has Houston at +475 to win it all.
The Crimson Tide is next at +650, the Boilermakers are third at +1000, and the UCLA Bruins and Jayhawks round out the top five at +1200.
On the other end, six teams share the longest odds of +1000000 — Southeast Missouri State, Northern Kentucky, Texas Southern, Howard, Texas A&M-Corpus Christi, and Farleigh Dickinson. Though you're probably likelier to be hit by lightning tonight, should one of those teams overcome the nearly no-chance odds, a $5 bet would net $50K. +1000000 represents implied odds of 0.01%.
Record Betting
With no clear favorite to win the men's 2023 March Madness tournament, and a record number of states now permitting sports betting, the nation's leading gaming industry trade association is projecting lofty wagering activity.
The American Gaming Association (AGA) believes 68 million US residents aged 18 and over will wager an estimated $15.5 billion on the men's tourney this year.
About 31 million are expected to place a traditional bet through a legal, regulated sportsbook or with an illegal bookie. Another 21.5 million will bet casually among friends, and 56.3 million will participate in a bracket contest with an entry fee.
The AGA explains the counting discrepancy that many bettors will participate in a bracket contest and also make traditional sports bets through a book.
March Madness is one of the best traditions in American sports — and America's most wagered-on competition," said AGA President and CEO Bill Miller. "Critically, the expansion of regulated sports betting over the past five years has brought safeguards to more than half of American adults who can now bet legally in their home market."
Betting continues to escalate in the US nearly five years after the US Supreme Court struck down the federal ban on single-game wagering that had limited such gambling to Nevada. Today, 33 states and DC have operational legal sports betting markets. Three additional legal markets are awaiting launch.
More than half of US adults (57%, 146 million) now live in a live, legal sports betting jurisdiction.
First Four Tipoffs
The 2023 NCAA March Madness officially gets underway on Tuesday night with the first two of four games — the so-called "First Four" play-in games. Texas A&M-CC takes on Southeast Missouri St., with A&M-CC a 4-point favorite. Tuesday's nightcap is Pittsburg being a 2-point underdog to Mississippi State.
On Wednesday, the final play-in games feature Fairleigh Dickinson as a 3-point dog to Texas Southern. Nevada concludes the First Four as a 1.5-point underdog to Arizona State.
The First Round then begins on Thursday at 12:15 pm EST with a nonstop slate of games to keep hoops fans glued to their televisions through the Second Round on Sunday night.
[ad_2]

Source link