[ad_1]

Posted on: July 27, 2023, 04:38h. 
Last updated on: July 27, 2023, 04:42h.
It was an obvious mistake she made in the name of following her heart. The marriage of Irish pop singer Sinead O'Connor — who died of unknown causes on Wednesday at age 56 — to Barry Herridge was doomed "within three hours" of the 2011 Las Vegas ceremony that made it official, O'Connor wrote on her official website at the time.
"The marriage was kyboshed by the behaviour of certain people in my husband's life," O'Connor explained, "and also by a bit of a wild ride I took us on looking for a bit of a smoke of weed for me wedding night as I don't drink."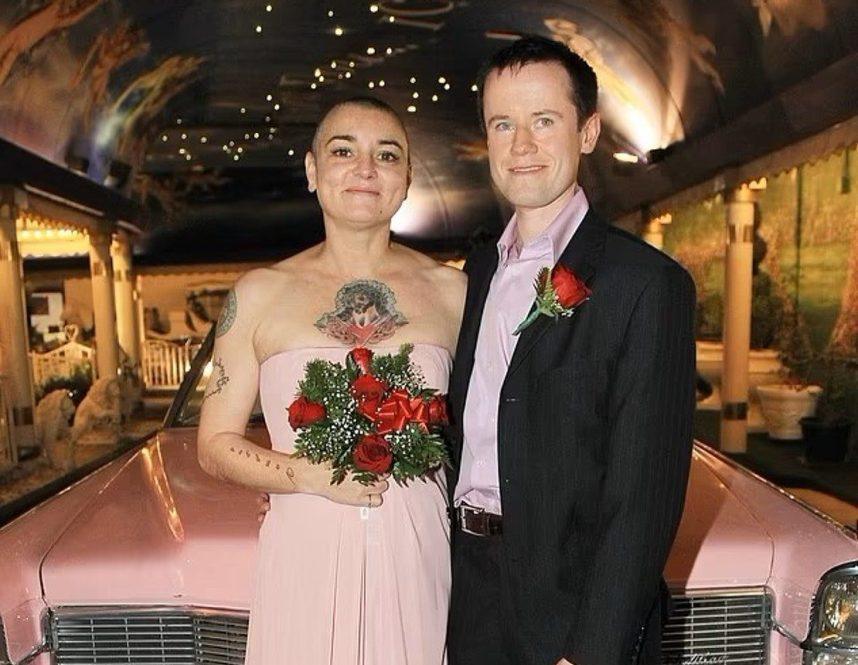 But Herridge was a drug counselor, whom O'Connor described as "enormously wounded and very badly [affected]" by her drug hunt, which led her to the decision to "set [him] free."

A History of Following Her Heart
O'Connor met Barry after he replied to an online blog post she wrote three months earlier, in which she complained of being "sex-starved" and asked potential suitors to apply.
"Barry sent me this wonderful email, which just took my heart away," she told the Irish Independent. "It had to be him. I had no intention of getting married again, but Barry was extremely persuasive. He proposed to me on every single date we have had since August. He is extremely persuasive — and other unprintable things."
Herridge was Sinead's fourth and final husband. The marriage lasted 16 days.
Beginning with her shredding that photo of Pope John Paul II on "Saturday Night Live" on Oct. 3, 1992, O'Connor's entire life seemed to consist of a series of obvious mistakes made in the name of following her heart.
Before shredding the photo — accompanied by a verbal warning to "fight the real enemy" — O'Connor shouted the lyrics from Bob Marley's "War," wedging "child abuse, yeah!" in with the racism, slavery, and nationalism Marley once rallied against.
The photo had been taken from the house of her mother, whom O'Connor accused of abusing her throughout her childhood.
Yet another obvious mistake saw Sinead take the stage at Madison Square Garden less than two weeks later, in front of 18,000 people gathered not to see her but to witness Bob Dylan perform on the occasion of the 30th anniversary of his debut album.
After Kris Kristofferson introduced Sinead as an artist "whose name has become synonymous with courage and integrity," the truth of that statement came to life, as at least 13,000 people loudly booed her.
Dating back 50 years from that point, some 3,000 Catholic priests had been accused of sexually abusing children, and the church had actively help to cover up some of their crimes. Sinead knew that. The world didn't yet — or at least not the scope of it. The full truth would not be known until Pope John Paul II himself apologized for the scandal 10 years later, calling for the perpetrators to be brought to justice, and denouncing the mishandling by church authorities.
By the time of her vindication, O'Connor was all but forgotten by pop culture. Her performance was even deleted from the CD of the Dylan concert.
O'Connor was preceded in death by her 17-year-old son, Shane, who died by suicide in January 2022.
[ad_2]

Source link