[ad_1]

Posted on: March 5, 2023, 11:29h. 
Last updated on: March 5, 2023, 11:35h.
You know what they say about making mixtapes? It's hard to create only one. So it was hard to resist building on the Las Vegas "mixtape" theme of my last column with this new compilation. These "tracks" spotlight the sizzle and rich eclecticism of this ever-evolving city, where there are many different roads, on and off The Strip, to go down.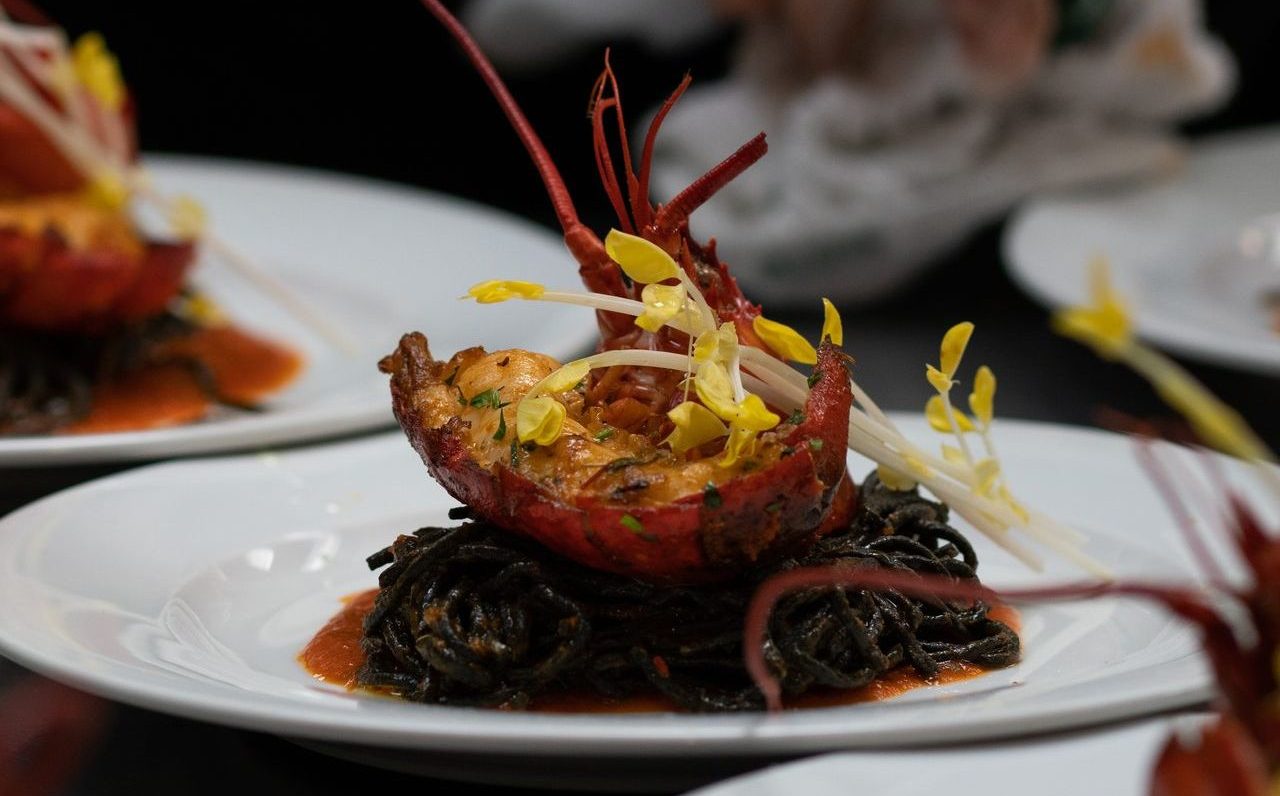 Track #1: Piero's, Capo's Restaurant & Speakeasy, Italian American Club, and Casa de Amore
It's impossible not to spot restaurants with old-school Italian vibes all over Vegas—places with dim lighting, storied pasts as mobster hangouts, live Rat Pack music, and chicken parmigiana that doesn't skimp on the cheese. Yesterday may be gone, but gangster mythology remains fascinating. Here are four classic spots, and each one was absolutely bustling, with seriously top-notch service, when I recently visited them.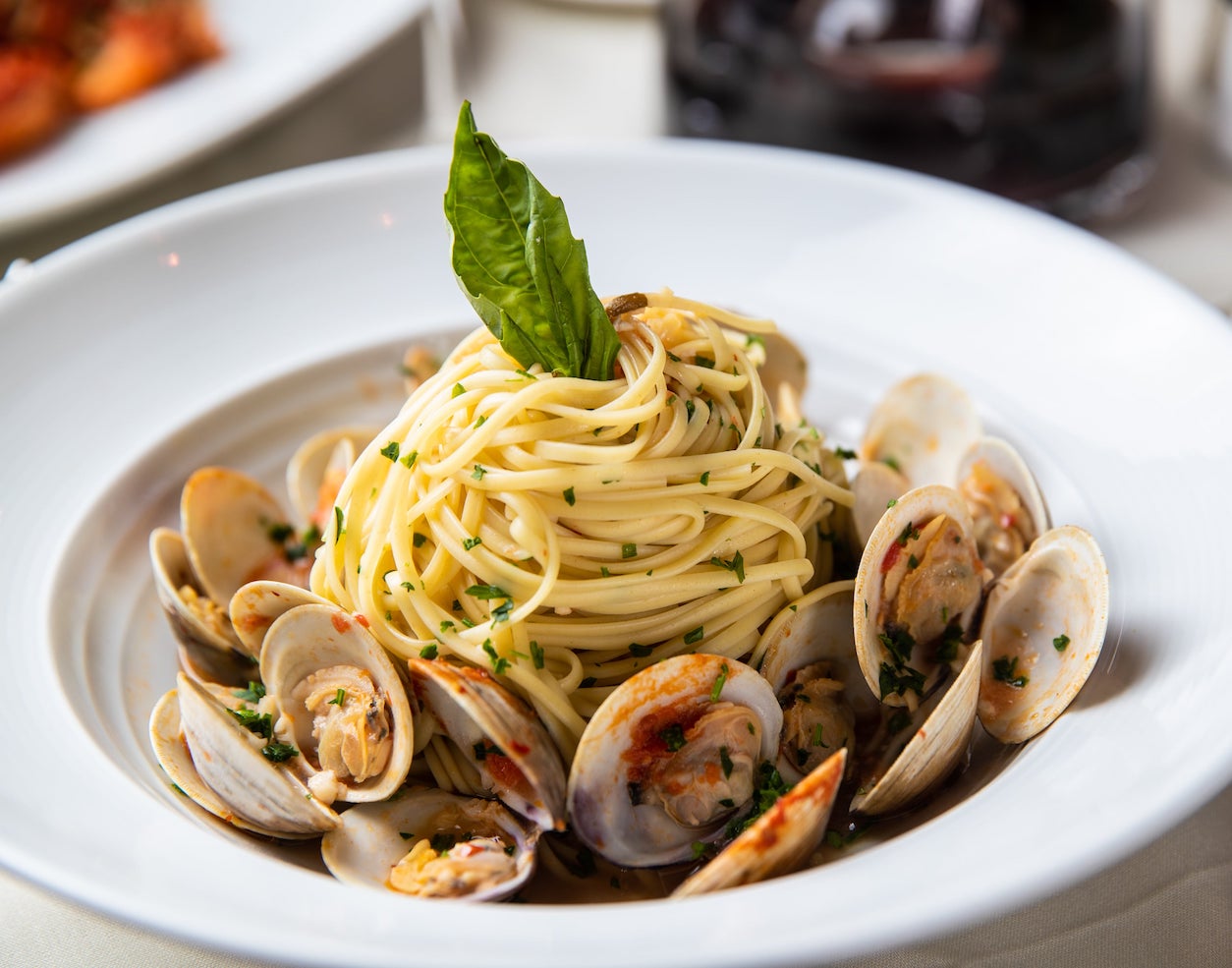 Piero's: Soon as you pull up to this stand-alone building on Convention Center Dr, the valet attendants are all waiting to take your car, like you're a famous crime figure. Now 40 years old, the just-off-The Strip eatery specializing in Italian cuisine and seafood is sprawling and grand. I'm happy to report that the Chilean Sea Bass (with a puttanesca sauce and baby spinach) was stratospheric. I'm glad I ordered a simple but on-the-money Spaghetti Pomodoro to enhance the meal. Impressively, standout Vegas-based singer Cheryl Molasky and the three-piece jazzy lounge trio Shoutouts held court with multiple sets in the lounge area. Their unique arrangement of John Prine's classic "The Angel From Montgomery" amazingly worked. They return on March 10 and 11 and May 12 and 13.
Capo's Restaurant & Speakeasy: Having driven by Capo's on the west side many times, it was finally time to step inside this restaurant boasting "actual Al Capone's Family Secret sauces." I arrived very early on a Friday night when it was already jammed. It's unbelievably darkly lit in there—perfect, I guess, if you're hiding from the cops.
As a Rat Pack musical combo conjured another time and place, we were escorted to our table by the endearing "Chicago Tommy," who I'm told has been key in keeping Nico Santucci's mob-themed place positively jumping. I ordered their Chicken Parmigiana and Spaghetti, asking (embarrassingly) for "light cheese, please." The chef wisely didn't listen to me—the dish was dreamy.
Italian American Club: This is another big stand-alone structure on the east side, with a huge parking lot in front and fabulously kitschy Italian statues positioned outside. For over 60 years, it's been a "nonprofit social club that remains the hub of the Italian American community," with different rooms (you can easily get lost here) for banquets, proper dinner shows, and lounge entertainment. Big shout-out for the heavenly Chicken Involtini ("chicken breast stuffed with spinach, mushrooms, cheese & prosciutto)." The entertainment is not strictly Italian-themed; I noticed a sign that "John Anthony as Rod Stewart" will perform there on March 19 (buffet and show).
Casa Di Amore: After checking out downtown's essential Mob Museum, my wife and I dropped into this long-running eatery on the east side, lured by its reputation and "Vegas the way it used to be" slogan. It's a romantic, beautifully lit dining room/bar with red banquettes and slide-show images throughout classic Vegas.
We had their Caesar salad, garlic bread, Baked Clams Oreganata, Stuffed Bell Peppers and Chicken Piccata—and finished the meal with the delightful cannoli. Beyond the food, we'll also return to hear their seasoned vocalist/pianist and drummer, who skillfully know their way around Rat Pack standards. Casa Di Amore instantly stole our hearts and hit our vintage mainline.
Track #2: "The Rat Pack," Tuscany Suites & Casino
For more glorious old-school Vegas vibes, head to "The Rat Pack Is Back!" which plays Monday through Saturday at 7:30 pm at the Copa Room, a wonderfully intimate nightclub setting at the off-Strip Tuscany Suites & Casino.
Hats off to Chris Jason, Drew Anthony, and Kyle Diamond, who brought Frank Sinatra, Dean Martin, and Sammy Davis Jr. to life, respectively. Backed by an excellent seven-piece band, they raise their glass to the legendary alcohol-fueled shows by the OG's.
Their solid vocal performances, truckloads of ribald onstage patter, and infectious chemistry drive this long-running show, now in its 23rd year, which I've seen twice and will see again.
Track #3: 1923 Prohibition Bar, Shoppes at Mandalay Place
It's not easy keeping up with the city's modern speakeasy explosion, which includes The Lock within the Cabinet of Curiosities at the Horseshoe (formerly Bally's), Here Kitty Kitty Vice Den at Resorts World, and 1923 Prohibition Bar, which describes itself as "a speakeasy-themed private, hidden bourbon bar located at Mandalay Bay."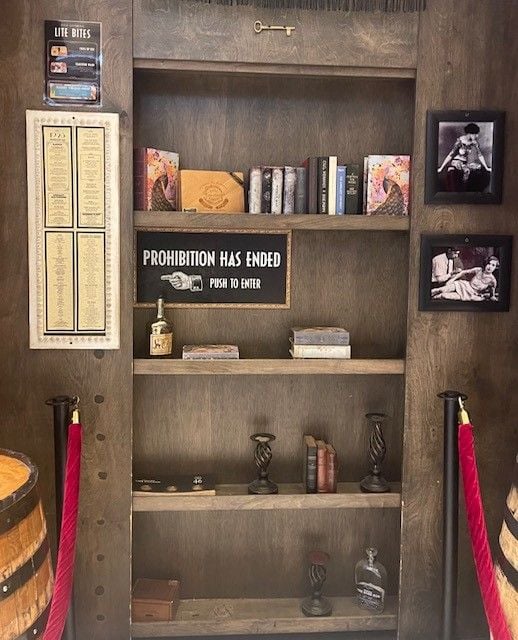 How to find the Prohibition Bar?  Look for a bookcase in the Shoppes at Mandalay Place with a sign that reads "Prohibition Has Ended," and push it open. Inside, the atmosphere is brothel-sexy, seductively lit with chandeliers, and guests sit on tufted banquettes drinking specialty cocktails with names like "Speakeasy Strange Rush" and "Gangster's Holy Grail."
On a recent Saturday night, the place really came alive when a burlesque dancer, whose name I believe was "Cherry London," intermittently moved through the crowd—topless, with pasties and feathers—reminding everyone why they were in Vegas. A clever DJ (filling in for the scheduled live entertainer) was spinning everything from Beyonce's "Cuff It" to old-school hip-hop classics like "California Love" to "Stranglehold" by Ted Nugent—and the small dance floor was packed. It was an excellent place to be on a Saturday night in America.
Track #4: Hellbound Horror Collectibles, New Orleans Square in Commercial Center 
You'll be glad to know it's Halloween year-round at Hellbound Horror Collectibles. Owners Jim and Barbra opened their fun memorabilia store in June 2020 at the refreshingly bohemian New Orleans Square in Commercial Center, catering to fans of horror movies and such characters as Freddy Krueger, Jason Vorhees and Michael Myers.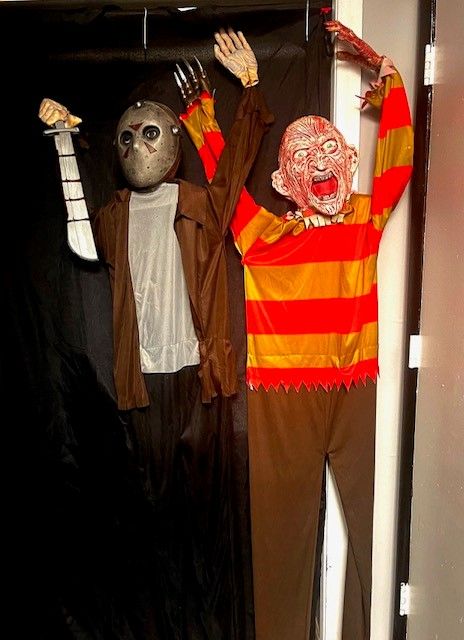 It's all here—books, knives, T-shirts, socks, action figures, statues, dolls, magnets and wallets emblazoned with the names of horror films, including Halloween Kills and Attack of The Living Dead. You can also buy replicas of foreboding license plates from cars seen in horror movies (if you know, you know).
When I stopped in, Barbra told me they support local artists by selling paintings, banners, enamel pins and other items. As a bonus, Hellbound occasionally has signing appearances by popular horror film names like actress Eileen Dietz, who unforgettably played the demon "Pazuzu" in The Exorcist. I left with a kitschy spirit board bag from the UK, as I'm ready to explore the mysteries of 2023.
Track #5: "Absinthe," Caesars Palace
A good place to find inspired hedonism is in a big tent outside Caesars Palace—where the long-running "Absinthe" unfurls its creative madness on three stages. Generally regarded as the buzziest show in Vegas, it's conceived by those imaginative folks at Spiegelworld ("Atomic Saloon," "Opium"), who are experts in lighting up the world with visual feasts and smart, raunchy comedy sketches that mercilessly poke fun at conservatives who aim to curtail our freedoms.
Everything is dazzling—the jugglers, the body contortionist, the sword swallower, the gymnastic balancing duo, and the aerialists, including the sensational burlesque act "Hot Chicks On Sticks." The fast-paced show is masterfully stitched together with the kind of X-rated comedy that blows up the idea of what's generally acceptable to say on a public stage. Maybe don't take your parents with you to see "Absinthe."
Track #6: Aromi, Summerlin North
Looking for Strip culinary sophistication elsewhere in the city? With his world-class Italian restaurant Aromi, which opened in 2021, executive chef and founder German Castellanos triumphantly bring his magic to Summerlin North. The Honduras-born Castellanos most recently made his name as the Chef de Cuisine at Valentino, which had a 12-year-run at The Venetian.
On a recent visit to Aromi, it was easy to be dazzled by the chef's special starter: Scallop Carpaccio with blood orange agrumato caviar and micro arugula (let's hear it for such specificity!). Thumbs up, too, for his Squid Ink Spaghetti with lobster, scallops, and arrabbiata sauce, not to mention the Linguine Bottarga (roasted garlic with white wine, shrimp, asparagus, calabrese chili and cured mullet roe). There are many subtleties to savor in Castellanos' creations.
The menu includes mass-appeal fare like lasagna, chicken parmigiana, and spaghetti carbonara. But I recommend ordering the most inventive dishes for those trying Aromi for the first time because it's safe to bet on Castellanos' creativity. Aromi is located on Rampart Blvd near Lake Mead Blvd in the same plaza as the highly recommended Ohlala French Bistro.
Track #7: The Cowsills, Golden Nugget Showroom
Have you seen the tough-to-watch Showtime documentary "Family Band: The Cowsills Story"? Then you know that this '60s pop group's big sunshine harmonies masked the abuse they say they endured at the hands of their alcoholic father/manager. At the Golden Nugget, it was heartening to see that The Cowsills (now Bob, Paul, and Susan, with a tight band) have moved beyond their difficult past and even made light of it with nonstop funny banter throughout their 90-minute set.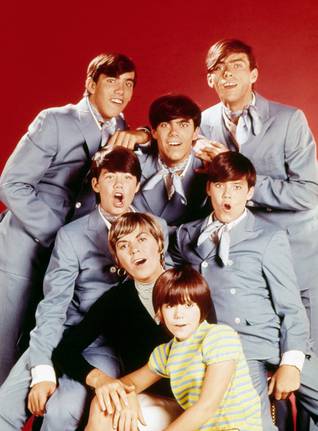 They opened with their signature hit, "The Rain, The Park and Other Things," setting the tone with their joyous, high-flying three-part sibling harmonies.
They joked about "only having four big hits" in their career and filled out the set with their lesser-known songs and mostly convincing covers, the best of which was CSN's "Helplessly Hoping." There's always a huge choice of classic rockers to see last night in Vegas; I'm happy I saw The Cowsills, and it's a delight to see legacy bands at the Nugget's historic showroom on Friday nights. Upcoming shows include The Guess Who (March 17) and Tommy James & The Shondells (March 24).
 Track #8-9: Take It Easy Coffee Roasters (Chinatown) and Pasabocas Colombian Bakery (Commercial Center)
There are so many terrific dessert spots all over Vegas, many of which are in Chinatown, like the Columbian Take It Easy Coffee Roasters. From the same folks behind the city's popular coffee and Latin food chain Makers & Finders, this intimate place on Wynn Rd., with a bright and stylish ambiance, serves specialty coffee and expresso, along with traditional Columbian bakery items like bunuelos (fried dough fritters) with cheese, and pastries including the outstanding banana bread loaf (vegan and gluten-free, with seared pecans). Like Makers & Finders, there's a wide range of delicious handmade empanadas (baked or fried) at Take It Easy, some of which are sweet (guava, blueberry and apple) and presumably sent down to Earth from the heavens.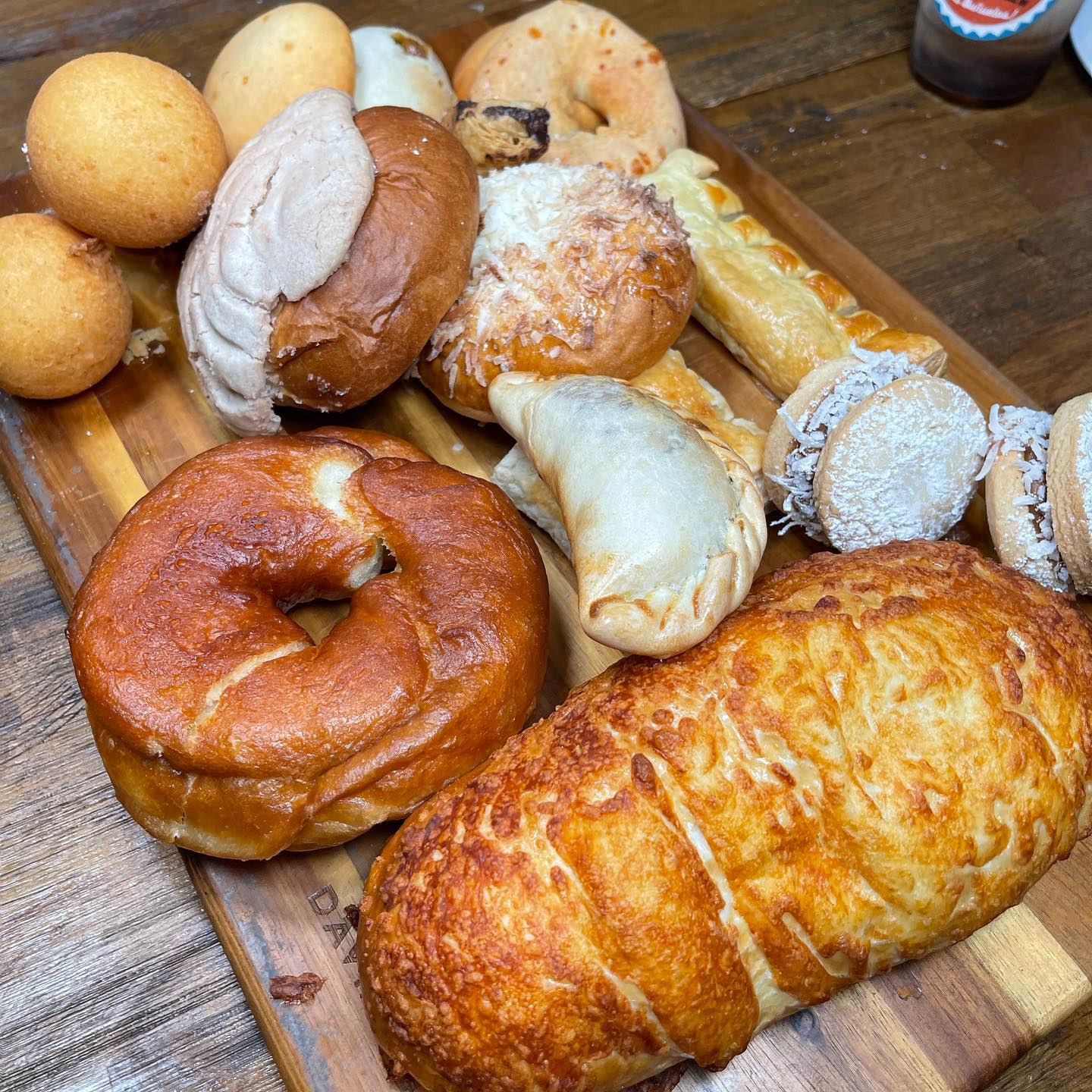 Across town, tucked away in Commercial Center, there's Pasabocas Colombian Bakery—a very authentic mom-and-pop place with a largely non-English-speaking staff—that I also recommend for pastries, empanadas, and coffee. The ambiance is warm and cozy, with assorted living room furniture and a large electric sign spelling out a message that's hard to resist: "Viva Bunuelos!" Try their coconut-flavored bread, churros, and pasabocas (puff pastry filled with cheese and guava or cheese and dulce de leche).
If you order, as I did, the brazo de reina (Chilean dulce de leche cake with a creamy caramel filling), chances are you'll be less mad at the world.
Track #10: Main St. Provisions, Arts District
The kitchen of the very popular Main St. Provisions in the Arts District has a lot of creativity. This spacious restaurant, owned by Kim Owens and adorned with locally sourced artwork, was filled with diners on a recent Wednesday night.
Chef Patrick Anthony Munster's specialty is modern American comfort food; his playful and smart touches were instantly apparent in the golden beet and arugula salad with bresaola beef and goat cheese. Two entrees we had—the seared scallops, with creamed brussels sprouts, leeks and truffle reduction, and the oven-roasted 1/2 chicken, with braised greens and smoked thigh and creamy polenta—were joyously executed.
If you go, don't skip out on the desserts. We melted into the butter cake, with pomegranate reduction, and the Cointreau noir whipped cream and found our inner peace with the sweetly named "Myrtle the Turtle." It's a milk chocolate brownie with candied pecans, salted caramel sauce, and vanilla bean ice cream. If you're having a bad day, Main St. Provisions can fix that for you.
[ad_2]

Source link