[ad_1]

Posted on: February 8, 2023, 12:01h. 
Last updated on: February 8, 2023, 01:37h.
Officials in Las Vegas have approved the Formula 1 Las Vegas Grand Prix as an annual event for at least 10 more years. The unanimous 7-0 vote on Tuesday by the Clark County Commission – which waives traffic ordinances that prevent the closure of the Las Vegas Strip – officially allows Formula 1 to extend its contract.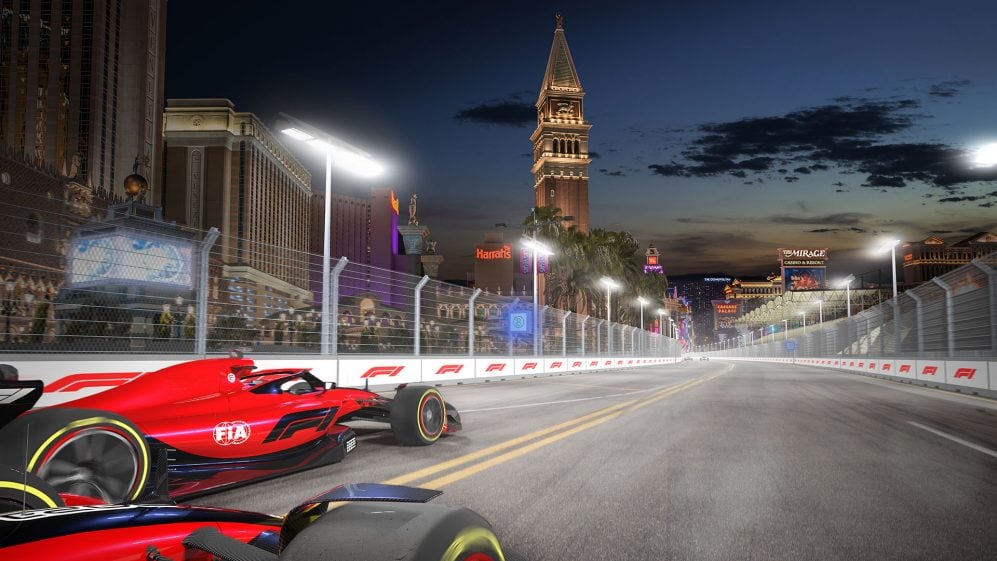 Formula 1 is currently signed to a three-year deal, beginning with its first race on November 18.
We anticipate a lifetime together in partnership," commission chair Jim Gibson said at the meeting. "This will open the pathway to be able to do it for at least 10 years. "Beyond that, I'm sure those that succeed us will see the value in what we've done and continue doing it forever."
Clark County's approval stipulates that the race can only take place the weekend before Thanksgiving each year.
Like Two Super Bowls
In its first year, the Formula 1 Las Vegas Grand Prix is projected to pump $1.3 billion into the Las Vegas economy. That estimate – which includes $966 million in visitor spending and $316 million in event operations and support – comes from Applied Analysis.
The Las Vegas-based economic research firm recently conducted a similar projection for the 2024 Super Bowl – also slated for Las Vegas – and found that the big game and associated events would bring in $600 million, or less than half that amount.
The 3.8-mile Las Vegas Grand Prix track will be built on public and private land on and around Las Vegas Boulevard – as well as Koval Lane, Harmon Avenue, Spring Mountain Road, and Sands Avenue. Organizers expect around 100K attendees each day of the event, culminating in the big race on Saturday, November 18, at 10 p.m.
Racing the Clock
Construction is well underway on the race's paddock near Koval and Harmon. The 300K square-foot facility – where the race will start and finish – will contain driver pits, VIP spectator areas, and a rooftop terrace. Formula 1 purchased the 39 acres of land for $240 million last year.
The clock is ticking, and the months are flipping by on the calendar," Terry Miller – whose Miller Project Management is planning the race with F1 –  told the commission. "But we're on schedule and we anticipate an exciting event in November."
Las Vegas will be the biggest of three Grand Prix races to be held in the United States in 2023. Miami is scheduled for May 7, and Austin on October 22.
[ad_2]

Source link