[ad_1]

Posted on: March 15, 2023, 10:17h. 
Last updated on: March 15, 2023, 12:58h.
The average Las Vegas visitor is younger than in recent memory, as the Strip, downtown, and Southern Nevada, in general, have seemingly found their footing in appealing to more millennials and 30-somethings.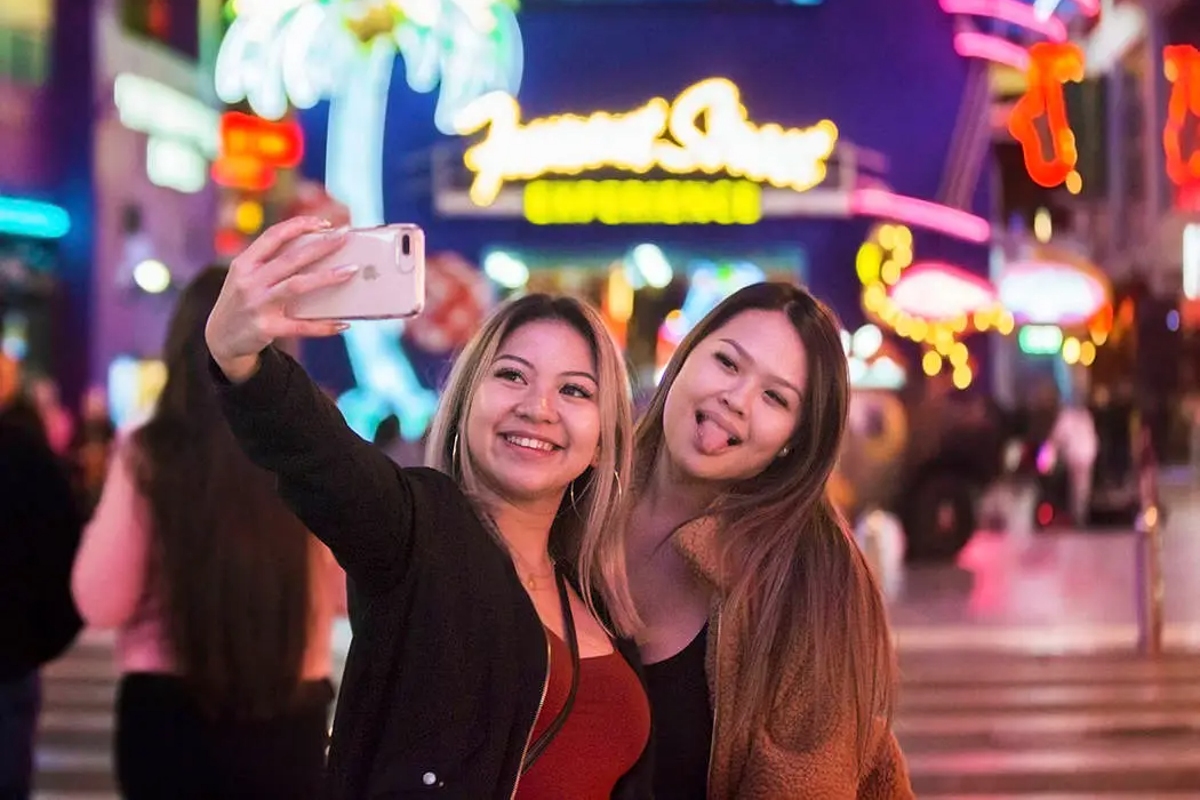 The Las Vegas Convention and Visitors Authority (LVCVA) released its 2022 Las Vegas Visitor Profile this week. The findings were compiled by Heart+Mind Strategies, a Virginia-based research and consulting firm.
The Visitor Profile found that the average age of all visitors to Las Vegas last year was 40.7 years old. That's down from an average age of 43.2 in 2021 and 46.2 years old in 2019. There was no Visitor Profile for the pandemic-stricken 2020.
People aged 21 to 39 accounted for more than half (53%) of the visitor volume in 2022. That's a 7% year-over-year increase and 16% higher than in pre-pandemic 2019.
From 2017 through 2019, Las Vegas visitors were trending older. The average age soared from 44.3 to 46.2 before reversing younger. The 30-39 age demographic accounted for the most visitors last year, with 30% of the traffic.
About 38.83 million people traveled to Las Vegas last year, with conventions responsible for about 4.9 million people. In 2019, the total visitor volume was 42.5 million guests and 6.3 million conventioneers.
Positive Pivot
The LVCVA, responsible for promoting Las Vegas as a tourism and business destination, says the 2022 Visitor Profile relayed many positive indicators. Along with younger guests, the marketing agency said visitor satisfaction rates are trending positively.
The Visitor Profile concluded that 77% of visitors were "very satisfied." While that's a 7% year-over-year improvement, it remains below the 94% satisfaction rate reported in 2019.
In 2022, Las Vegas showed a strong recovery from the effects of the COVID-19 pandemic, while continuing to attract new visitors. With the pandemic gradually receding in the course of the year, 2022 data saw visitor planning horizons, activities, spend, and satisfaction evolve from the COVID era," the LVCVA's executive summary of the 2022 Las Vegas Visitor Profile concluded.
Hotel complaints accounted for the most grievances, with 16% of those who said they weren't fully satisfied with their trip citing their overnight accommodations. Expensive costs were next culpable at 14%, and the trip simply being too short — though not a direct fault of Las Vegas — was next, cited at 10%.
Other common complaints included Las Vegas being "dirty/deteriorating" (9%), gambling moans (8%), hot weather (6%), and being too crowded (5%).
Gaming Recovery Minus Visitors
Though Las Vegas didn't welcome as many visitors in 2022 as it did in 2019, casinos won more money than ever before. Gross gaming revenue in Clark County totaled nearly $12.8 billion — a 12% year-over-year gain and a record for Southern Nevada.
Strip casinos accounted for about $8.3 billion of the record haul — an 18% gain from 2021.
The 2022 Las Vegas Visitor Profile found that the average visitor budgeted about $761 for gambling — up significantly from pre-pandemic figures when the average guest was willing to lose less than $600.
Gamblers were less likely to spread their gaming dollars around town, as guests gambled at just 2.2 casinos during their stay — down a full casino from 2021.
[ad_2]

Source link