[ad_1]

Posted on: March 20, 2023, 01:22h. 
Last updated on: March 20, 2023, 01:27h.
The government of the tribal nation that recently purchased the Las Vegas Village festival grounds, the site of the 2017 Las Vegas massacre, has been described as an "authoritarian" and "repressive" administration by America's oldest journalists' group.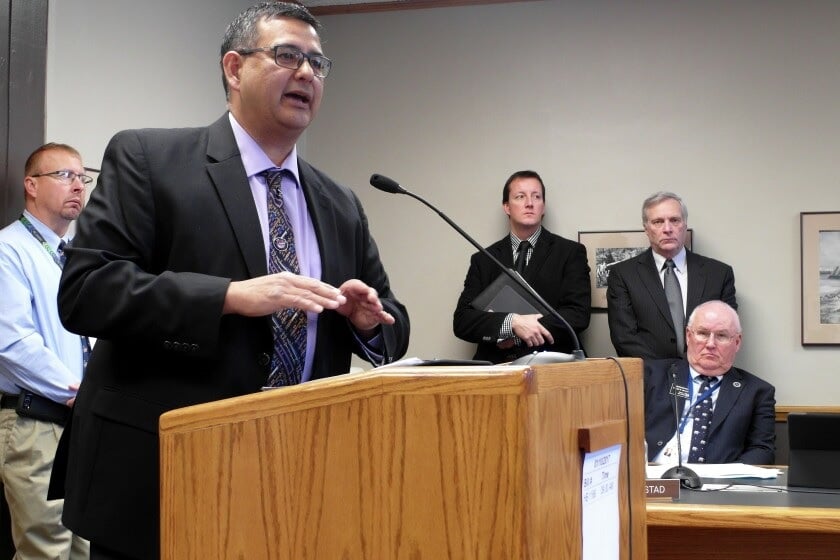 The Society of Professional Journalists (SPJ) has given North Dakota's Three Affiliated Tribes its unenviable "Black Hole Award." It's a dubious honor that's awarded annually to "highlight the most heinous violations of the public's right to know," according to an SPJ press release.
The SPJ cites a lack of transparency surrounding the tribe's finances, which it says violates its own constitution and bylaws. Tribal leaders have erected a "stunning wall of secrecy around how they spend the hundreds of millions of dollars a year they receive in tax revenue, oil and gas royalties, and income from their large casino and hotel in Fort Berthold," according to the SPJ's Howard Goldberg, a former AP New York bureau chief.
'Ongoing Secrecy'
The tribe, also known as the Mandan, Hidatsa and Arikara (MHA) Nation, currently owns and operates the 4 Bears Casino & Lodge on their Fort Berthold Reservation.
The tribal administration has refused to hand over copies of audits when tribal citizens have requested it to do so. Meanwhile, a former contractor for the tribe, Francisco Javier Solis Chacon, pleaded guilty in 2019 to bribing officials with hundreds of thousands of dollars in kickbacks in return for construction contracts, according to federal court documents.
"The Mandan, Hidatsa, and Arikara Nation leaders undermine democracy on a daily basis while operating as an authoritarian government that represses opposition, silences citizen voices, and allows for ongoing secrecy of government spending," claimed SPJ Freedom of Information Committee Chair Jodi Rave Spotted Bear, who is an enrolled citizen of the Three Affiliated Tribes.
Festival Grounds
The SPJ also points to the purchase of the Las Vegas Village festival grounds, where 60 people died and hundreds more were injured five and a half years ago at the hands of gunman Stephen Paddock.
The tribal administration did not inform its citizens when the Las Vegas deal was finalized, according to the SPJ. Tribal members say it should have been put to a tribal vote before the deal was completed.
Tribal chairman Mark Fox told North Dakota's KMOT in January that the acquisition couldn't be discussed before completion because of a non-disclosure agreement the tribal council signed with the land's previous owner, MGM Resorts.
The tribe's leadership has said it is uncertain what it will do with the land, but it could become a future casino or paid parking facility. Whatever it chooses to build, the council said it would be respectful of the 1 October Memorial, which MGM Resorts plans to build nearby.
[ad_2]

Source link