[ad_1]

Posted on: July 14, 2023, 02:00h. 
Last updated on: July 14, 2023, 02:01h.
Caleb Rogers, the Las Vegas Metro Police officer on trial for armed robbery, planned his first casino heist with his younger brother, a federal court has heard. That was according to Josiah Rogers who testified against his brother for several hours Thursday afternoon in return for immunity from prosecution.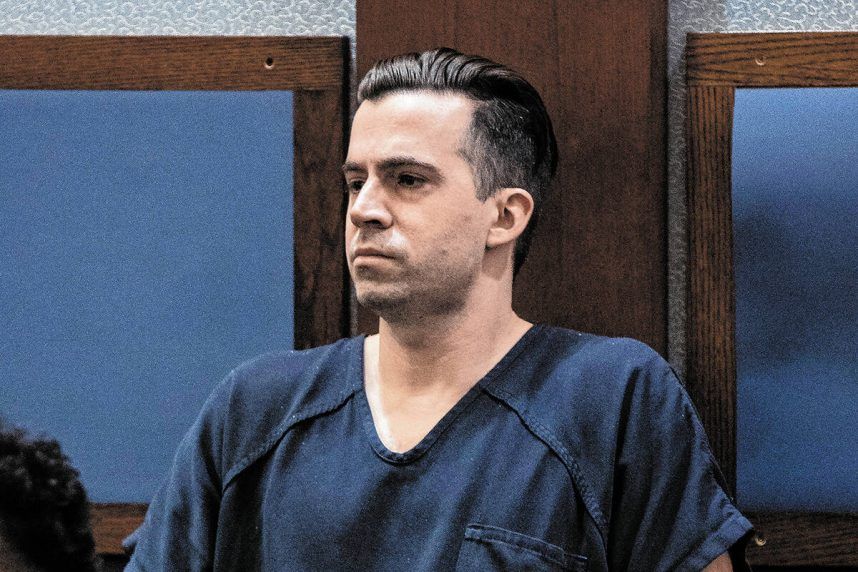 Josiah claimed the brothers and roommates prepared detailed plans for the heist at the Red Rock Resort, which occurred on November 12, 2021.
He said he played the role of the getaway driver, while his brother Caleb was the stick-up man. Caleb relieved the casino cage of more than $73K that day using his department-issued revolver, according to prosecutors.
Rehearsed Escape Route
Josiah described how the pair rehearsed the robbery, figuring out the best escape route from the casino. The brothers purchased a gray cover for Josiah's pickup truck and cut out holes so he could see through the windows while driving, as reported by the Associated Press.
On the day of the robbery, they arrived in the pickup with the cover on and parked outside the casino close to a loading dock, according to Josiah. As rehearsed, his brother climbed out of the passenger-side window and entered the casino. He returned just minutes later with a bag filled with cash, Josiah testified.
The getaway involved stopping on a dark stretch of highway and pulling the cover off before anyone noticed them, Josiah said. H le added he and his brother later splayed their earnings across the dining room table of their shared apartment.
Josiah told the jury his cut was $30K. A week later, he moved back to Columbus, Ohio, where the brothers grew up.
Prosecutors accuse Caleb of going on to commit two more casino robberies in Las Vegas in quick succession, at the Aliante and the Rio. Security staff at the Rio were able to wrestle him to the ground outside the casino and disarm him, leading to his arrest. The three robberies resulted in a $165K haul, according to court filings.
Distinctive Limp
Caleb pleaded not guilty in April 2022 to three counts of interference with commerce by robbery and a single count of brandishing a firearm during and in relation to a crime of violence.
But prosecutors argued the MO was the same for all three crimes. On each occasion, the perpetrator wore a face mask, dark clothing, and black latex gloves. He also walked with a noticeable limp, according to court documents.
The jury began deliberating Thursday and continued through Friday.
Rogers faces up to life in prison if convicted of the charge of brandishing a firearm during and in relation to a crime of violence. He remains employed by LVMPD, albeit suspended without pay, pending the resolution of the case.
[ad_2]

Source link