[ad_1]

Posted on: March 3, 2023, 02:53h. 
Last updated on: March 3, 2023, 02:53h.
Call them skill games, or call them gray games. No matter the name, a bill to ban the controversial gaming machines advanced in the Kentucky General Assembly Thursday evening after more than an hour of highly charged debate.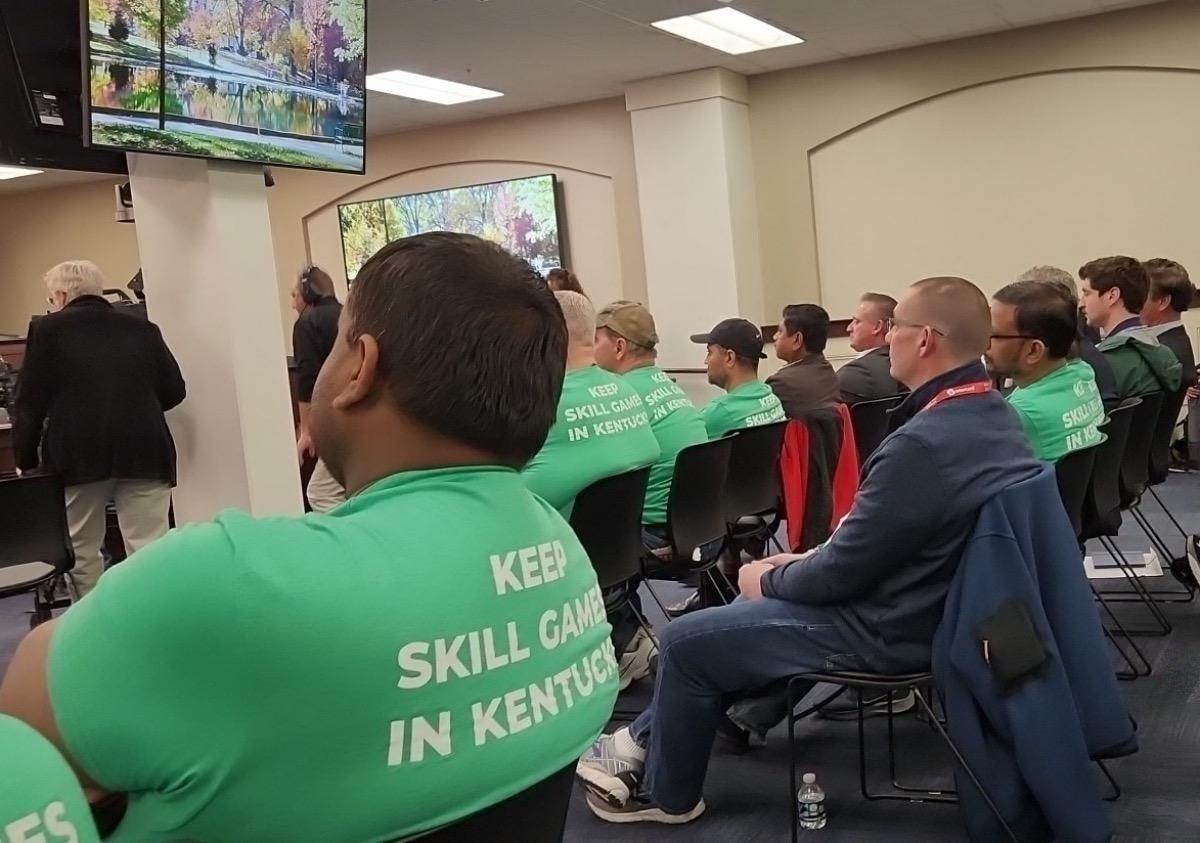 The House Licensing, Occupations, and Administrative Regulations Committee approved a committee substitute for House Bill 594 by a 13-7 vote. Sponsored by state Rep. Killian Timoney, R-Nicholasville, the bill would make games produced by the likes of Pace-O-Matic and Prominent Technologies illegal, and individuals "in a high-level role" with such games would face fines up to $25,000 if machines are found in the state after the deadline to shut them down.
Kentucky has always done an excellent job of regulating gaming," Timoney said in his opening remarks during the hearing in Frankfort. "We want to continue that effort now by outlawing illegal gaming machines and explicitly saying what is and what is not gambling. And what devices and machines are gambling machines and which are not."
The debate over the machines comes after Timoney's bill to ban them passed in both chambers. However, the Senate amended the bill to include provisions protecting amusement games, and the House did not approve the amendment before the session adjourned.
New Bill Protects Amusement, Fair Games
HB 594 takes amusement games into consideration.
Timoney filed it on February 22, the deadline for submitting legislation to be considered for this year's session. Since that time, Timoney and legislative leaders worked with representatives from the National Retail Federation, amusement-centric establishments like Chuck E. Cheese and Dave and Busters, and the Kentucky State Fair Board to refine the bill to ensure games like Skee-Ball and ring toss were protected under the bill.
The University of Kentucky even raised some concerns, Timoney told the committee. It pushed for language that would protect its eSports program, and the state's racetracks, all of which operate historical horse racing (HHR) parlors, also gave input.
Timoney said that the racetracks don't like everything in the current form of the bill but added they're not opposing it.
"It is not Churchill Downs' bill," he said, alluding to the largest track operator in the state.
The amended version also removed the emergency clause in the bill. That clause would have made the bill law immediately upon its approval by Gov. Andy Beshear (D) or a veto override by the General Assembly. Without the emergency clause, the bill – if it were to become law – would take effect in 90 days.
Vets Groups Say Grays Hurt Charitable Gaming
Kentucky law allows for three types of gaming – charitable gaming, like bingo and raffles; parimutuel wagering on horse races and HHR machines; and the state lottery.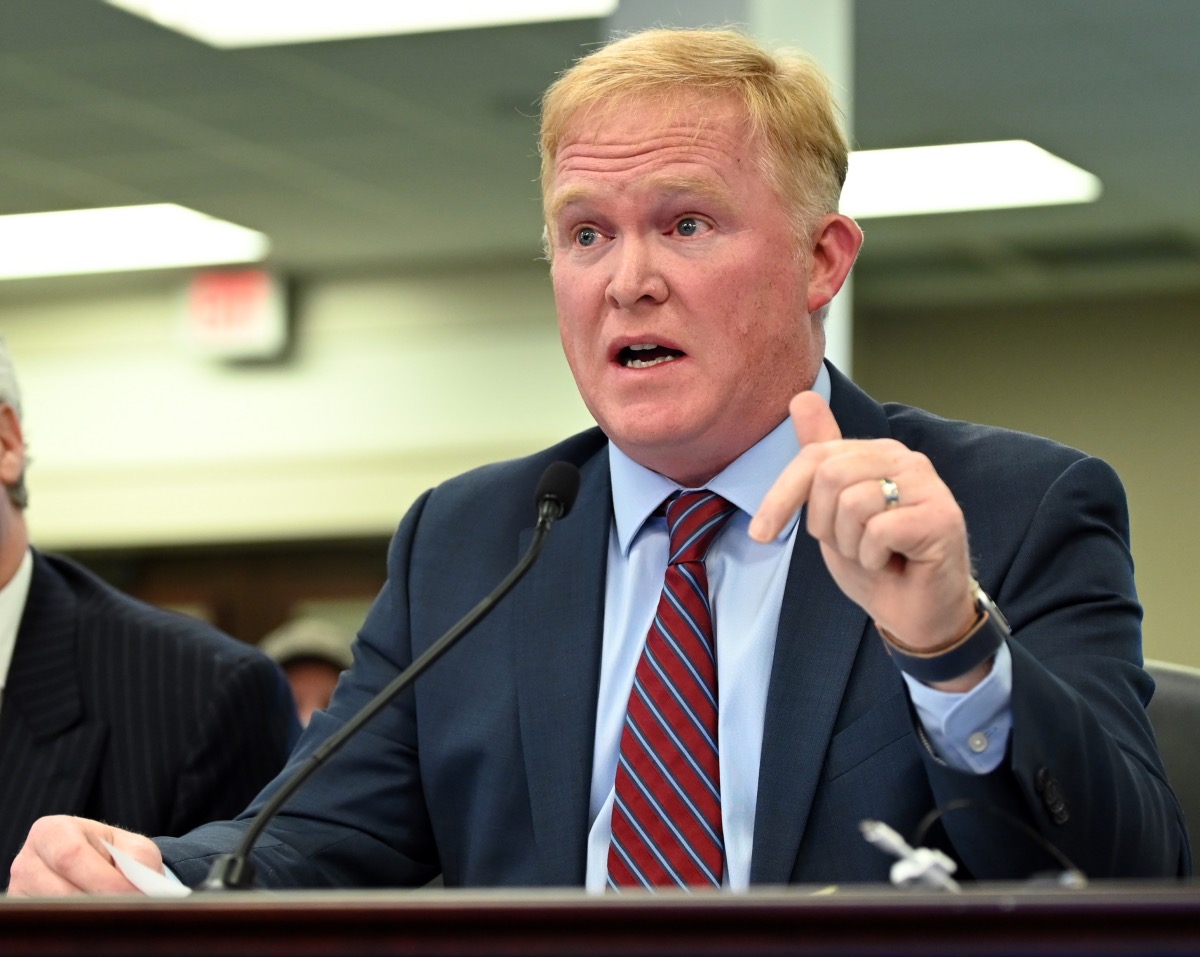 While the state's horse racing industry wants the gray games banned, they're not alone. Charitable gaming operators told lawmakers their endeavors have been impacted by the arrival of the machines.
Larry Arnett represented several state veterans organizations during the hearing. He told lawmakers that groups like the American Legion, AMVETS, the Marine Corps League, and the VFW have relied on charitable gaming to raise money for such civic purposes as assisting disaster victims, donating to churches, and sponsoring youth sports teams.
A few years ago, Arnett said those groups raised $2 million annually to help those causes. However, with the arrival of the gaming machines, the amount they've been able to raise through charitable gaming has fallen by about 50%.
"And it's going to keep falling if the General Assembly allows these machines to continue to operate," he said.
Small Business Owners Make Their Stand
The committee meeting room was filled to capacity, which necessitated an overflow room for others traveling to the State Capitol to watch the proceedings.
Many sitting in the committee room were outfitted in green t-shirts signifying their involvement with the Kentucky Merchants and Amusement Coalition (KY MAC). They weren't afraid to make their voices heard, with members sometimes snickering or adding comments after lawmakers or proponents for a ban spoke.
Michael Barley, the chief public affairs officer for Pace-O-Matic, slammed the bill for needing "duct tape and baling wire" to get the votes needed to secure its passage. He and other proponents told the committee that the skill games always offer players a chance to win 104% of their wager through a secondary game every time they play if they can utilize their memorization skills and hand-eye coordination.
The machines have been difference makers for the mom-and-pop gas stations, convenience stores, and bars and restaurants that have signed agreements with game manufacturers and distributors. The average business receives about $30,000 annually in revenue from the games.
'We Are Legal'
Bob Heleringer, a former state lawmaker who represented Prominent at the hearing, told committee members that the gaming company sent introductory letters to officials in all 120 Kentucky counties seeking permission to operate machines in their jurisdictions. Heleringer said only two counties rejected the company's request.
We are legal," Heleringer said with emphasis. "If we were not legal under the laws that you have written, you would not have a bill here to make us illegal. OK, follow the logic on that. Our company came in here under laws that you passed. It says if you're a game of skill, you're not illegal gambling. And we've relied on that."
HB 594 isn't the only bill concerning the machines that has been filed in this year's session. Advocates for the machines endorse House Bill 525. That bill, sponsored by state Rep. Steven Doan, R-Erlanger, would establish a Kentucky Gaming Commission to regulate the games, which would be taxed at 6%.
House Bill 525 was assigned to the House Appropriations and Revenue Committee. Barley said sending it to that committee essentially put it in "bill purgatory," indicating legislative leaders favor a ban.
Committee Vice Chair Tom Smith, R-Corbin, also filed a bill earlier in the session that would have created a similar commission. However, gaming manufacturers opposed the 26% tax Smith's bill would impose. More than a third of those tax dollars, he told Casino.org, would have gone to county sheriffs to cover an unfunded mandate the legislature passed last year to have resource officers in schools.
Support and Opposition Both Bipartisan
The 13-7 vote included members from both parties in each bloc. Yes votes came from 10 Republicans and three Democrats, and six GOP members joined state Rep. Nima Kulkarni, D-Louisville, in voting no.
Kulkarni's district includes Churchill Downs' namesake racetrack.
We've had this discussion before about promises to come back and regulate and tax," she said. "I am not interested in penalizing the small business owners in my district, or the small business owners in the Commonwealth, especially those that are sitting here today, for the sake of a corporation that simply wants a larger share of the pie."
Smith also voted no on HB 594, which he described as the "Kill Bill" after the meeting.
A few lawmakers on both sides, however, said they might change their vote on the House floor.
Among the Democrats voting for the bill was state Rep. Al Gentry, D-Louisville, who voted against the bill last year. He said the state needs to focus on expanded gaming efforts to attract tourists, which means casinos in population centers.
The bill could go to the House floor as soon as Friday when lawmakers convene, but Timoney told reporters afterward that's not expected.
[ad_2]

Source link