[ad_1]

Posted on: March 4, 2023, 06:03h. 
Last updated on: March 4, 2023, 06:03h.
The Kentucky lawmaker behind a bill that would ban so-called "gray games," also known as "skill games," told Casino.org Friday he's not giving up the fight even though his proposal was tabled by colleagues just hours earlier.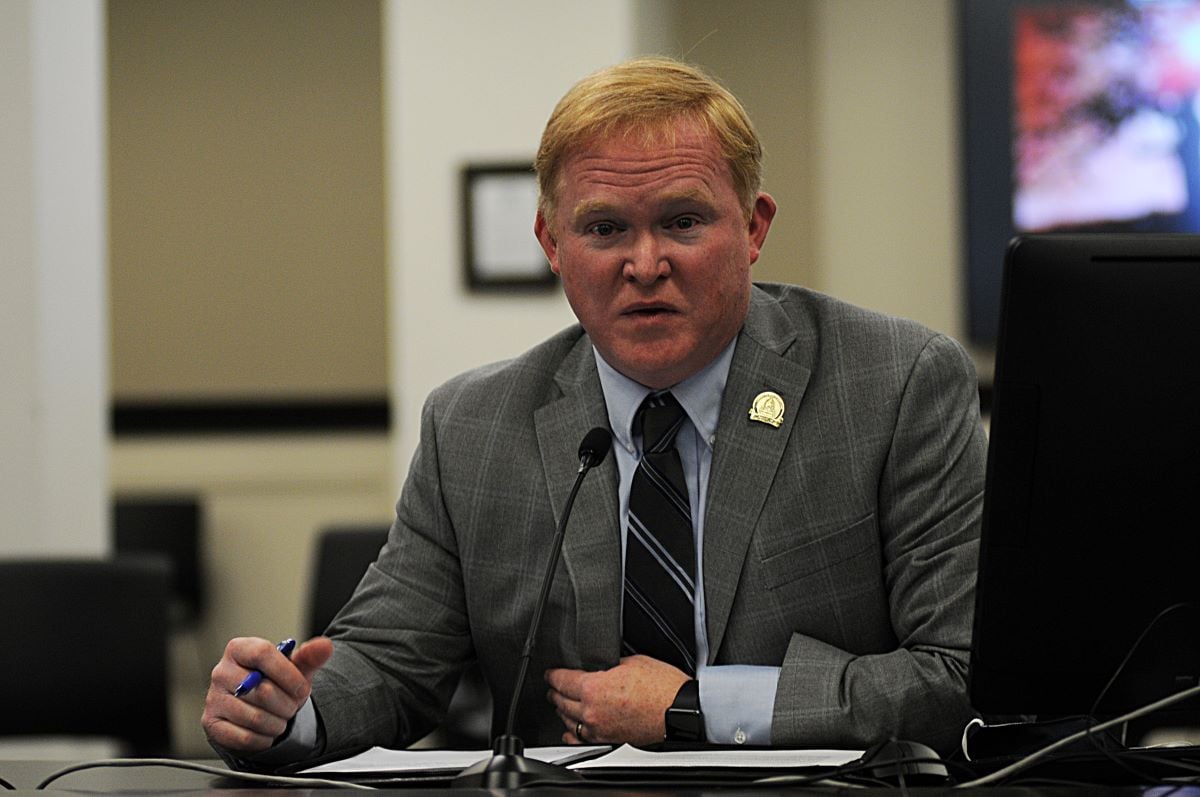 In a chaotic scene on the House floor, a 42-35 vote that included 23 members sitting out was enough to shelve House Bill 594. That vote came less than 24 hours after the House Licensing, Occupations, and Administrative Regulations Committee passed an amended version of the bill sponsored by state Rep. Killian Timoney, R-Nicholasville, by a 13-7 vote.
The bill could be revived. However, it would take 51 House members to call for that.
We got people who are really looking at this closely to see what our pathways from here are, and going from there… The type of person I am, I'm the one who has to be told, 'Hey, listen, it's over.' Like, 10 times before I stop," Timoney said.
Timoney and other ban supporters, which includes most GOP House leaders, face a time crunch to get the bill out of limbo and approved so the Senate can vote on it as well. After Friday, the Kentucky General Assembly has just 10 days left in this year's session, which will conclude on March 30. Lawmakers will reconvene in Frankfort on Tuesday.
HB 594 would make skill-based games manufactured by companies like Pace-O-Matic and Prominent Technologies illegal to operate in the state. It also allows fines of up to $25,000 per unit for those in "high-level roles" connected to the machines.
What Are Skill Games?
Skill or gray games look like other video gaming terminals, but proponents say every player can win every time using their memory skills and hand-eye coordination.
A couple of years ago, Pace-O-Matic and Prominent, competitors in their industry, each wrote to leaders in Kentucky's 120 counties seeking permission to enter the state. Nearly all counties gave permission. The machines grew in popularity as businesses sought additional ways to generate revenue during the COVID-19 pandemic.
We're not talking about large conglomerates," state Rep. Tom Smith, R-Corbin, told Casino.org after Thursday's committee meeting. "We're talking about a mom-and-pop business off the beaten path. They're not on (Interstate) 75. They're often in the rural areas, and they depend on this to pay their bills."
Smith voted to table the bill Friday.
Still, there have been questions as to the legality of the machines. And those who oppose the gaming machines say the makers and retailers only support regulation and taxation because they now face a ban. Ban supporters also say it would set a bad precedent to legalize the machines after they've infiltrated the state.
A bill to ban the machines passed both chambers of the General Assembly last year. However, the Senate amended the bill Timoney filed, and the House did not take up the bill again before the session ended. For this year's bill, Timoney worked with leaders in both chambers as well as stakeholders from various industries to craft a bill that would not ban games seen at arcades, amusement parks, fairs, and establishments like Dave & Buster's and Chuck E. Cheese.
Late Addition to Agenda
The fact the bill was on the agenda for Friday was a bit of a surprise, even for Timoney. After Thursday's committee meeting, he told reporters that he thought a floor vote would take place next week. And HB 594 wasn't listed on the initial floor agenda after the committee meeting ended.
State Rep. Steven Doan, R-Erlanger, proposed tabling the bill about 20 minutes into the floor discussion.
The Kentucky Merchant Amusement Coalition (KY MAC), a trade group of businesses that host gaming machines, praised the decision to suspend the bill.
"The reality is this bill has not been vetted and stands to jeopardize the livelihoods of many Kentucky small businesses," KY MAC President Wes Jackson said in a statement. "We commend Rep. Doan for his leadership on the floor, clarifying that the best and most reasonable solution is to support Kentucky small business by taxing and regulating skill games."
KY MAC also supports Doan's House Bill 525, which would formally recognize the games and set up a Kentucky Gaming Commission to oversee them. The bill would also limit most businesses to no more than five such machines. Truck stops, though, could install as many as 10, and the state would tax gross profits at 6%.
A gaming commission, Doan said, would also have the power to confiscate the thousands of illegal machines that are also in businesses across the state.
An outright ban of skilled games will only increase predatory gaming in our communities," he added.
Doan's bill faces a couple of substantial hurdles to even get out of the House, much less the Senate. First, it needs a three-fifths majority this session because it's a revenue-generating bill in an off-budget year. Second, the bill has been assigned to a committee that's almost certain not to take it up.
What Happened Friday
In most cases, a bill isn't brought to the floor unless supporters and legislative leaders know it will pass, and at least one top lawmaker expressed his frustration after the surprise vote to table.
We just voted for the largest expansion of gambling in the state's history," said House Majority Floor Leader Steven Rudy, R-Paducah, who voted not to table HB 594.
A few insiders told Casino.org that some lawmakers might have been confused about the rules regarding a vote to table. A vote to table a bill only needs a simple majority to take effect, and this year, a quarter of the 100-seat House is represented by first-term lawmakers.
But another interesting note about the tabling vote was who didn't take part in it. Of the 23 members who did not cast a vote either way, 15 were Democrats.
Democrats only control 20 of the seats in the chamber, meaning their ability to influence legislation – especially high-profile bills – is often limited. That's because the GOP caucus generally has more than enough votes within its 80-member caucus to proceed.
It's possible the Democratic caucus withheld its votes in order to seek changes in other pieces of legislation set to come up for a vote later this month. However, even if all 15 Democrats were to come on board and vote to revive the bill, legislative leaders would still need one Republican to reach 51 votes. In addition, there's no guarantee all the Dems who didn't vote would support the bill.
The Great Divide
As the vote total shows, the gray-skill debate over the last two years has divided lawmakers. The divide is deeper within the GOP side, but Democrats weren't united in voting for last year's bill either.
It's divided lawmakers who favor expanded gaming because some proponents believe banning gray games would give racing interests vast control over gaming. But it's also given pause to some who oppose gaming altogether, as state Rep. Chris Fugate, R-Chavies, pointed out.
"If I vote yes to destroy the gray machines or to have them taken out of Kentucky, then Churchill Downs gets a monopoly," said Fugate, who is also a preacher. "And who's to say that in future legislation, they don't try to pass and be able to put their machines in the local stores? If I vote no, then I promote gambling, too."
[ad_2]

Source link