[ad_1]

Posted on: March 16, 2023, 11:31h. 
Last updated on: March 16, 2023, 11:31h.
Last week, a bill to ban gray, or skill, games in Kentucky seemed in peril. On Thursday, it became law.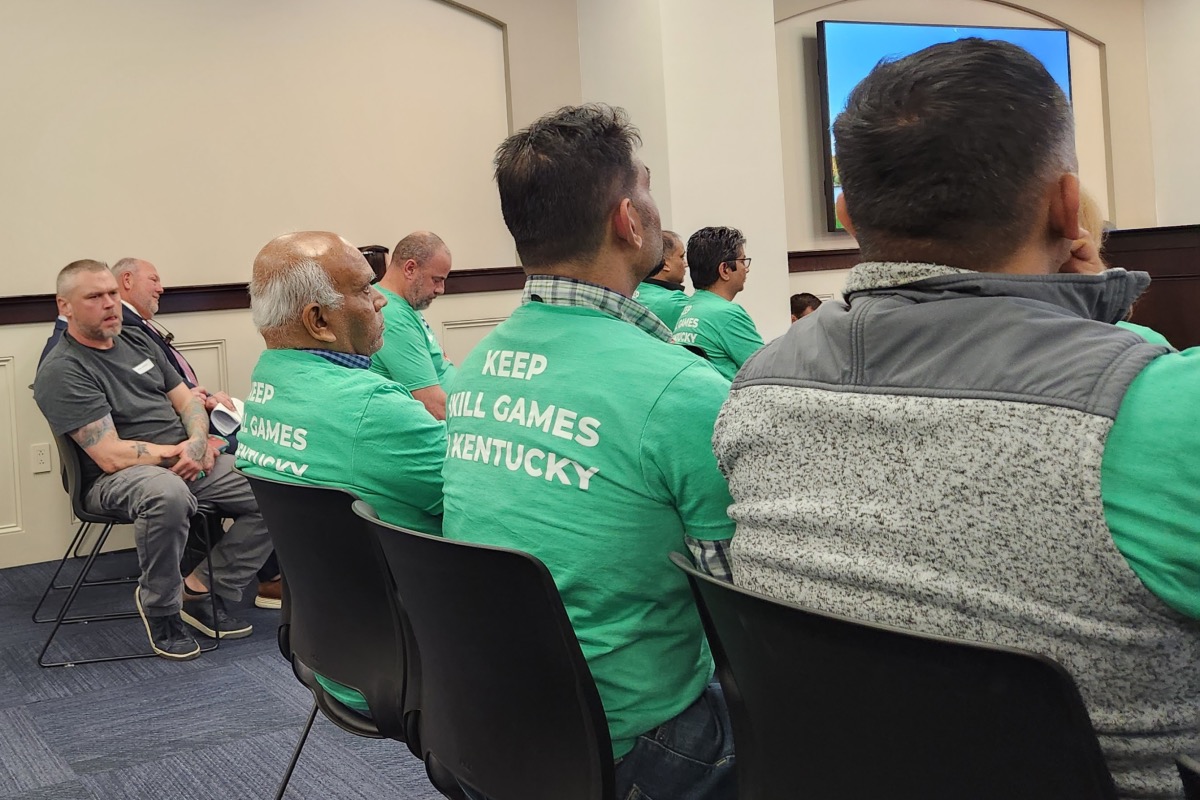 During his weekly press conference, Gov. Andy Beshear (D) told reporters that he signed House Bill 594. Sponsored by state Rep. Killian Timoney, R-Nicholasville, the legislation prohibits establishments from hosting the gaming machines that have popped up statewide in recent years. Those who violate the law face fines of up to $25,000 per device, and that includes anyone who owns, operates, finances, supervises, or manages a machine.
The machines have been the subject of a stirring debate in the state for the last couple of years. Kentucky's horse racing interests and charitable organizations called for the ban, saying the machines they call gray games represent illegal gambling in a state that allows parimutuel horse racing, historical horse racing, a state lottery, and charitable gaming.
On the other side are the game manufacturers, distributors, and businesses and organizations that host the machines. They claim the games are legal and do not violate state law, with companies like Pace-O-Matic and Prominent Technologies seeking permission from county authorities before working with convenience stores, restaurants, and other establishments. They call them skill games because a player can use their memory and hand-eye coordination to win each time they play.
Representatives from veterans' fraternal organizations said the machines have eaten away at their gaming operations, which has reduced their capabilities to contribute to civic causes. Businesses that host the games say they are a vital source of revenue and helped many of them stay afloat during the pandemic.
Beshear Doesn't Believe Games Are Legal
Beshear told reporters that he considers himself a "pro gaming governor," but that comes with ensuring that the state regulates legal offerings.
While he supports the sports betting bill that's currently in the Senate and said, "it's time we have full-blown casino gaming," the governor could not extend that support to the machines he described as gray games.
They're entirely unregulated," Beshear said. "I don't believe that they were legal, yet they came into Kentucky and just set up and were taking dollars from Kentuckians and taking them out of State with zero regulation, zero taxation, zero system to help those that might develop any issues from using them for gambling."
With Beshear signing the bill into law, it means the machines will officially become illegal and must be removed from establishments when the law officially takes effect 90 days after the General Assembly session wraps up.
The final day of the session is March 30.
In a statement, Wes Jackson, president of the pro-skill games Kentucky Merchants and Amusement Coalition (KY MAC), called out HB 594 as "anti-free market, anti-small business, and anti-Kentuckian." He added the group, which represents hundreds of game-hosting establishments from across the state, is continuing to review its options.
AGA Sees Kentucky Law as 'Springboard'
Passage of HB 594 caught the attention of the American Gaming Association (AGA), which has been calling on states and the federal government to take action against illegal gaming operators. According to the association, Americans bet more than a half-trillion dollars in the illegal market, and that includes the gray machines.
In a letter to members Thursday afternoon, AGA President and CEO Bill Miller praised Kentucky for being the first state to enact a standalone law banning unregulated gaming machines.
"This win is a testament to what we can accomplish when we unite as an industry behind a common cause—and the American Gaming Association will use it as a springboard to pursue similar success in states throughout the country," Miller wrote.
Back from the Brink
Two weeks ago Friday, HB 594 faced an uncertain fate after a plurality of lawmakers voted to table the bill. That charge was led by state Rep. Steven Doan, R-Erlanger, who sponsored House Bill 525 to create a state gaming commission to regulate and tax the machines. That bill has not received a committee meeting.
On March 9, House leaders succeeded in reviving the bill and getting out of the chamber by a 64-32 vote. On Tuesday, the Senate Licensing and Occupations Committee approved the bill, with the full Senate passing it later that same day, 29-6.
KY MAC's Jackson called out lawmakers who voted for the ban.
"Those who backed this ban love to say they passed it because skill games need to be regulated, yet at the same time wouldn't even give our regulation bill a hearing," he said.
[ad_2]

Source link