[ad_1]

Posted on: July 19, 2023, 10:39h. 
Last updated on: July 19, 2023, 10:39h.
A man was arrested for murder this week for the July 15 killing of another man on a pedestrian bridge near 900 North Las Vegas Boulevard.
The victim was identified as David Danzinger. Police said he had blood on his face and a plastic bag stuffed his mouth. Nearby was a tent pole covered with blood.
Witnesses identified the assailant as "Sosa" — who they said is "well known for his violent behavior," according to Las Vegas TV station KLAS
Sosa, who is formally known as Cecil Walls, 41, apparently followed Danzinger on the bridge. He then allegedly grabbed the victim as they got into a fight.
Danzinger lost consciousness from his injuries. He later passed away. An autopsy revealed he suffered cuts and bruises on his head, abrasions on his neck, and bruises on his left tricep, according to KLAS.
Walls later was discovered on 9th Street while pushing a shopping cart. The suspect also pushed a shopping cart on the bridge.
Walls denied involvement in the other man's death.
"I wasn't there yesterday. These aren't the clothes I was wearing yesterday," Walls told Las Vegas Metropolitan Police Department (LVMPD) officers, according to Las Vegas TV station KVVU.
Walls was apprehended and booked at Clark County Detention Center on Monday. No bail was set and he remained in custody on Wednesday.
It has been determined that Cecil Walls had been using his dad's date of birth. Walls is 41 years old, and his full name is Cecil Walls Jr.

Walls' booking photo accompanies this release. https://t.co/HPGezom58f pic.twitter.com/kt8fY0KbwP

— LVMPD (@LVMPD) July 18, 2023
Two Dead Pit Bulls at Motel 6
Police discovered two dead pit bulls in cars last week at the Motel Six parking lot on Dean Martin Drive in Las Vegas.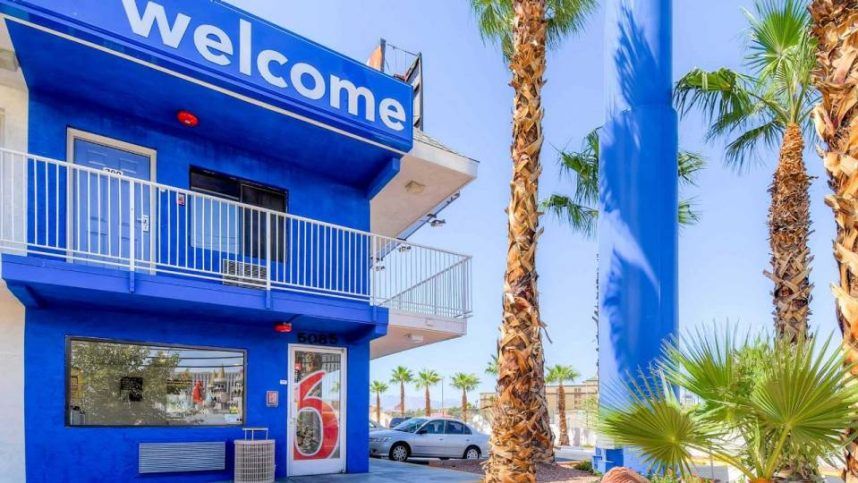 Seven other dogs were found there, too. They were alive.
Katrina Brazil, 47, was charged on two counts of willful and malicious torture, maiming, and killing of a dog, according to KLAS.
It appears that people were moving the dogs from two vehicles.
The case was turned over to the LVMPD's Animal Cruelty Unit.
Man Accused of Impersonating Federal Agent
A man who allegedly impersonated a Department of Homeland Security (DHS) agent in Las Vegas has agreed to a plea deal.
The suspect, Zachary Sanns of New Jersey, pretended to be a federal agent during a May 30, 2020 rally connected to the death of George Floyd, according to Las Vegas TV station KTNV.
He wore a vest at the rally. On the front was a DHS patch. On the back, the vest said "Federal Agent."
He also had with him a ballistic helmet and night-vision goggles, a gun belt with a pistol, with an extended magazine, and an AR-15 style rifle with an optic magnifier, according to KTNV.
He allegedly told federal authorities he worked for the DHS.
Given their impression he was a federal agent, Sanns took part in law enforcement activity during the protest. He assisted real officers and walked behind secure lines, authorities said.
He was charged with impersonation of a federal agent. He could face up to three years in jail, a year of supervised release after he is released from jail, and a $250K fine.
The rally was held near Fremont Street and 7th Street in Las Vegas.


[ad_2]

Source link