[ad_1]

Posted on: March 3, 2023, 11:00h. 
Last updated on: March 3, 2023, 11:00h.
Georgia lawmakers say the odds have never been better of a sports betting bill passing the General Assembly, but the Senate this week voted down such a legislative effort.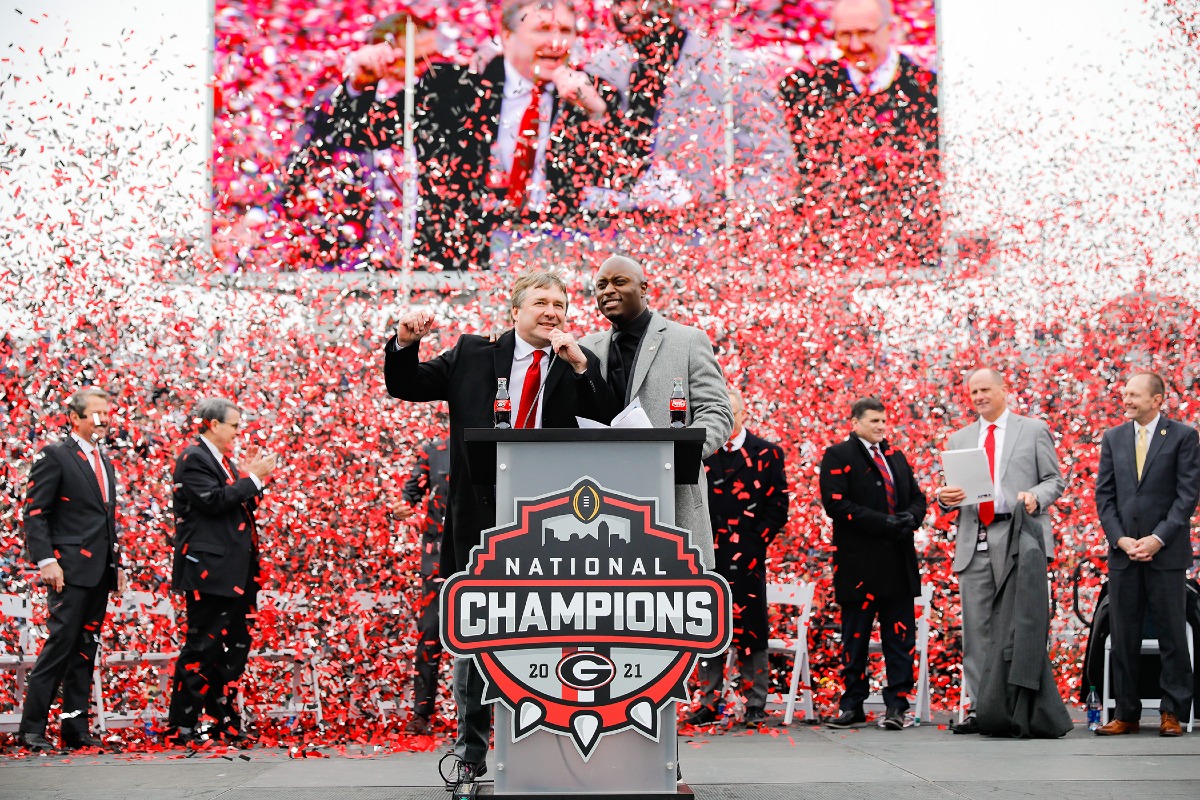 The Georgia Senate yesterday voted 37-19 against Senate Bill 57. Introduced by Sen. Billy Hickman (R-Statesboro), the measure sought to allow sports betting online and in-person at self-service wagering kiosks.
The retail sportsbook terminals would have been available to businesses in exchange for a $10,000 application fee. The sportsbook operator would have been on the hook for an annual license cost of $100,000.
Gross revenue from sports betting would have been taxed at 20%. The generated sports betting tax revenue would have been set aside for college scholarships and prekindergarten programs.
While many Georgia lawmakers are optimistic about their chances of legalizing a sports betting bill this year, some senators said they voted against SB57 because it was too far-reaching. Along with gambling on sports, Hickman's bill would have authorized pari-mutuel wagering on horse racing.
Georgia is one of the most restrictive states when it comes to gambling, as the state-run lottery is currently the only form of legal gambling. The state does not have any commercial or tribal casinos or iGaming.
New Legislative Effort
With sports betting defeated in the Senate, sports betting supporters turn to the House of Representatives where two other measures remain alive.
Rep. Marcus Wiedower (R-Watkinsville) has filed legislation that would legalize online sports betting but not in-person betting or pari-mutuel wagering. The mobile sports betting-only bill was passed favorably this week by the House Higher Education Committee.
Wiedower's statute, House Bill 380, would also use the associated tax revenue from sports gambling to support education. Sports betting receipts would go towards the Georgia Lottery for Education Account, with the Georgia Lottery serving as the regulator of the expanded gambling.
If HB380 finds a similar fate as SB57 when the House sports betting bill is considered on the chamber floor, which is scheduled for Monday, March 6, Georgia's final hope for sports betting in 2023 would come by way of a ballot referendum.
Legislative Path
Georgia Republicans who support allowing sports betting believe they do not have to ask voters through a statewide ballot referendum to legalize gambling on pro and college sports. That opinion was backed earlier this year by former Georgia Supreme Court Chief Justice Harold Melton.
Melton said the General Assembly possesses the power to expand gambling "solely through legislative action."
Opponents of sports betting say a referendum should be held to determine whether residents want such gambling. But the odds of legalizing sports betting via referendum are considerably longer, as the referendum path requires a two-thirds supermajority in each chamber followed by a simple majority referendum vote.
House and Senate leaders say there is not enough support to pass sports betting through a referendum. But as a last resort, sports betting backers have introduced House Resolution 210.
The hail Mary resolution seeks to initiate a referendum, but again, two-thirds of both the House and then Senate membership would need to back the bill to put a sports betting question on the November ballot.
[ad_2]

Source link