[ad_1]

Posted on: February 21, 2023, 04:27h. 
Last updated on: February 21, 2023, 04:47h.
Sports betting in Georgia remains illegal, but that could soon change now that a state Senate committee has approved a measure that would create the regulatory framework to allow such gambling.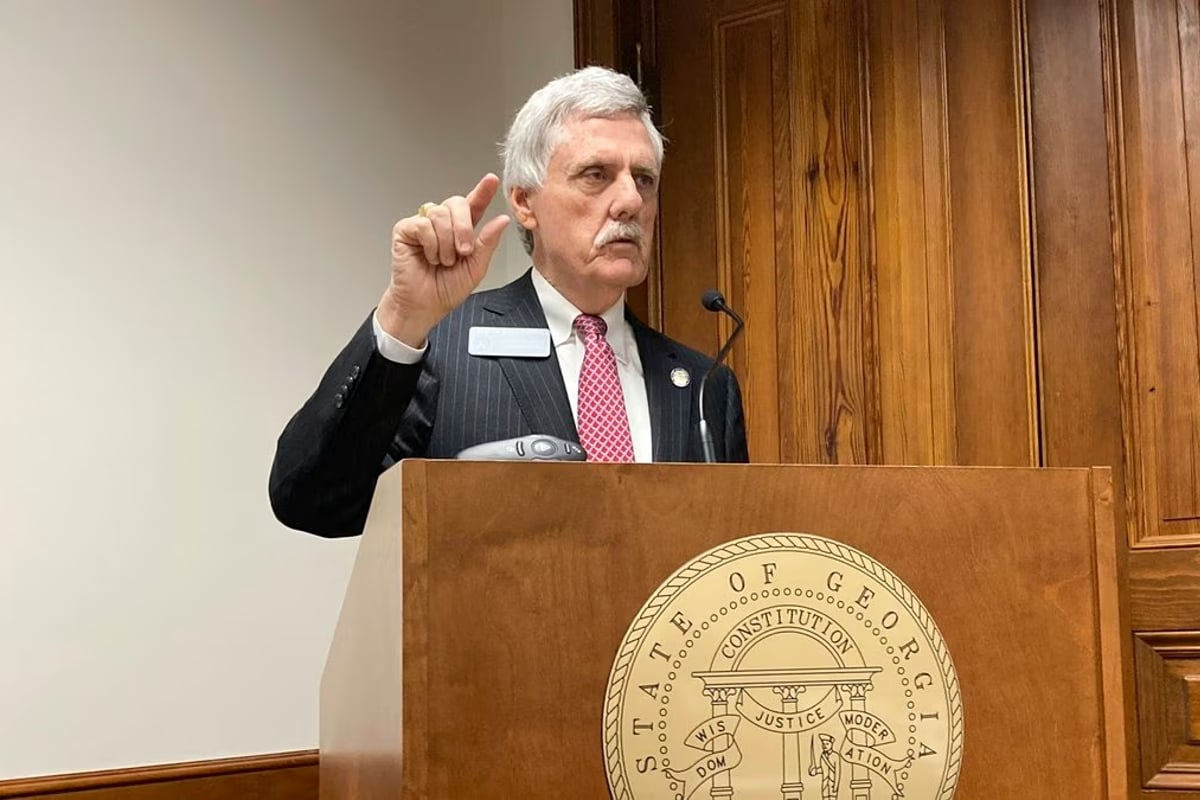 Senate Bill 57 was introduced last month by state Sen. Billy Hickman (R-Statesboro).
The legislation seeks to legalize online sports betting and in-person wagering at self-service kiosks. A variety of businesses, such as restaurants and bars, would qualify for kiosks, as would certain sports venues. Hickman was joined by eight other state lawmakers who cosponsored SB 57.
After the Senate Economic Development Committee approved the bill by an 8-1 vote late Monday night, the measure has been directed to the Rules Committee where it will be scheduled for full Senate consideration on the chamber floor. No date has yet been scheduled for the discussion and possible vote.
Hickman's SB 57 isn't the only sports betting measure circulating around the Atlanta capital.
Another Senate bill, this one authored by Sen. Bill Cowsert (R-Athens), would ask Georgians if they wish to allow online sports betting through a ballot referendum. And in the state House of Representatives, Rep. Marcus Wiedower (R-Watkinsville) has authored a similar sports betting statute that would require voter support by way of a constitutional amendment.
Sports Betting Fast Lane
At least two public polls have found adequate support among the general public to bring legal sports betting to Georgia. There is also bipartisan support for expanding gambling in the State Capitol.
But how the state should go about bringing in sportsbooks, generating tax revenue from legal betting, and providing consumer safeguards isn't so united. Lawmakers have varying opinions as to whether a constitutional ballot referendum to allow sports betting is needed. Hickman says a referendum isn't required.
Hickman believes sports betting can fall under the scope of the Georgia Lottery. That position was backed last month by former Georgia Supreme Court Chief Justice Harold Melton.
Petitioned to review the sports betting dilemma by the Metro Atlanta Chamber of Commerce, Melton concluded that sports gambling can be legalized as a state-run lottery product for educational purposes "solely through legislative action."
Hickman's sports betting bill would tax sports betting income at 20%, with those new tax streams allocated for the Georgia Lottery Corp. to benefit education. State fiscal estimates project that legal online and retail sports betting could generate up to $400 million annually for the state.
Legislative Action Opposition
Cowsert and Wiedower also want to regulate sports betting for the benefit of education, but they think voters should first weigh in through a referendum.
For a legislative-initiated referendum, a bill must receive two-thirds majority support in both the House and Senate. A simple majority of the public vote passes the measure into law.
Cowsert said during a recent Regulated Industries and Utilities Committee meeting that it's his "strongly held opinion" that sports betting is more closely aligned with casino gambling than lottery gambling.
When the people of Georgia passed the lottery bill, nobody could have thought sports betting was a lottery game because sports betting was illegal. Our voters thought that other forms — horse racing, which is done by parimutuel betting and all the forms of casino gaming — were not going to be permitted in our state," Cowsert said.
Georgians passed the lottery referendum in 1992.
[ad_2]

Source link