[ad_1]

Posted on: March 1, 2023, 01:05h. 
Last updated on: March 1, 2023, 04:01h.
English soccer star Ivan Toney has admitted to multiple charges of violating betting rules ahead of a misconduct hearing by the Football Association, English soccer's governing body.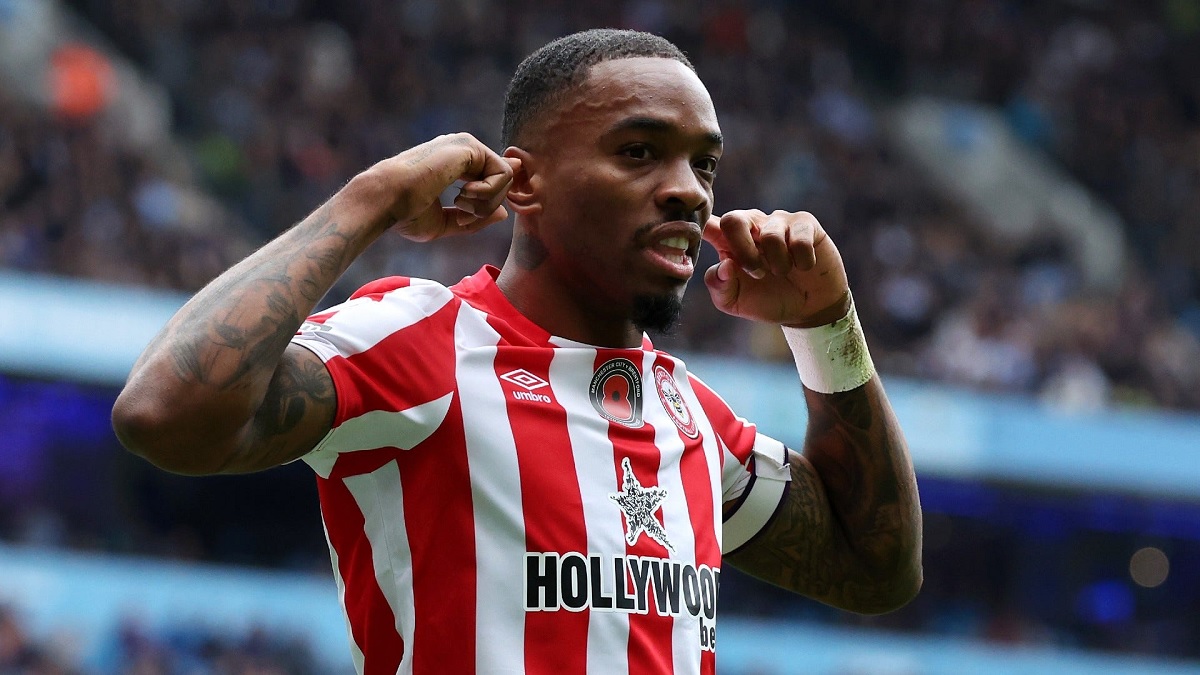 The 26-year-old striker was charged with 262 violations by the FA last December related to placing bets on soccer games. Toney is understood to have accepted most of the charges but is contesting others.
FA rule E8 bans players from betting on games worldwide or sharing information for betting purposes. Toney's alleged infractions do not relate to games in which he was personally involved. They allegedly occurred between Feb. 25, 2017, and Jan. 23, 2021, when Toney represented Scunthorpe United, Wigan Athletic, Peterborough United, and his current club, Brentford.
Last December's charges were awkward for Toney, who hoped to represent his country at the World Cup but wasn't selected to go to Qatar. England manager Gareth Southgate later said his decision was unrelated to the accusations and that Toney had trained poorly when he was called up for England's games against Germany and Italy in September.
Lengthy Ban Expected
Now Toney is expected to face a lengthy ban from soccer, which will be a considerable blow to Brentford and the team's quest to secure European qualification for the first time in its history.
Toney has scored 14 goals in 21 games so far this season, making him the third-highest scorer in the English Premier League after Erling Haaland and Harry Kane.
In 2017, Burnley midfielder Joey Barton was banned for 18 months after admitting to placing 1,260 bets between 2006 and 2013. Then 35, ot proved to be a career-ending ruling for the veteran player, who never again played professionally.
He now manages Bristol Rovers.
Insider Disadvantage
In 2020, another England striker, Daniel Sturridge, was banned for four months for leaking insider information about transfers.
Due to the vagaries of the soccer transfer market, the information didn't always turn out to be good. One of Sturridge's cousins lost £10,000 ($12,000) betting that the player would join Inter Milan when the deal never materialized, according to the FA. Sturridge also advised his brother, Leon, to bet on his transfer from Liverpool to Spanish club Sevilla, which didn't happen either.
The FA concluded that £13,755 ($17,300) in total was placed on Sturridge's possible transfers by people directly or indirectly connected to the player, with the group actually making a net loss of around £3,000 ($3,600).
A further £20,560 ($25,730) in bets were refused when sports books became suspicious. These would have returned £317,006 ($396,700) had they been accepted.
[ad_2]

Source link