[ad_1]

Posted on: March 17, 2023, 03:25h. 
Last updated on: March 17, 2023, 03:41h.
DraftKings (NASDAQ: DKNG) was slapped with a federal class action lawsuit this week related to tumbling values of the non-fungible tokens (NFTs) offered on the company's DraftKings Marketplace.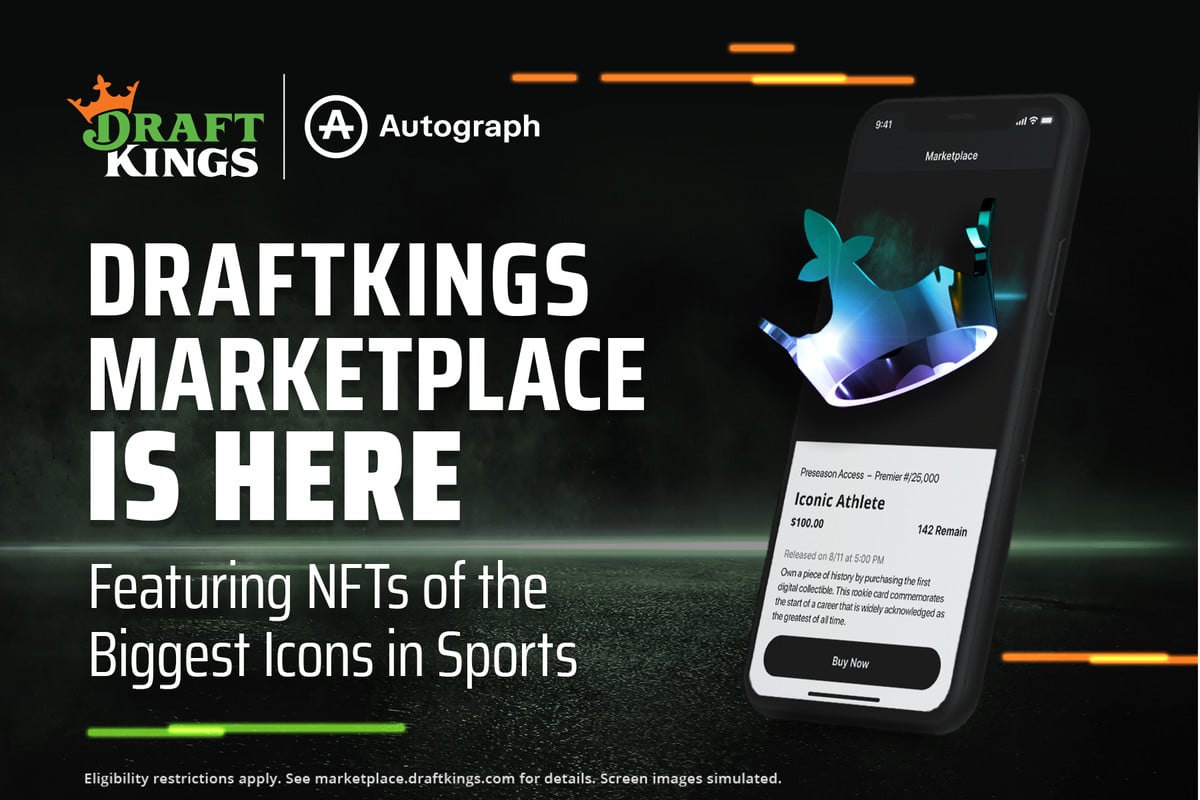 An NFT is a unit of data stored on the blockchain. NFTs can be applied to various digitized items, such as audio and video files and pictures. The suit filed earlier this month in US District Court in Boston was brought by Illinois resident Justin Dufoe who claims he lost approximately $14,000 on NFTs he bought on DraftKings Marketplace. The defendant is headquartered in Boston.
In the complaint, Dufoe asserts that because marketplace users were "entirely dependent on the managerial efforts of DraftKings," clients were made vulnerable by the company's actions.
The profits would be realized when Plaintiffs and the Class would sell their NFTs on the secondary market platform that DraftKings solely owned and managed, with DraftKings receiving exchange-like fees and commissions from the purchases and sales on its secondary market platform," according to the legal document.
The suit also contends that during the class period, DraftKings failed to register its NFTs as securities with the Securities and Exchange Commission (SEC). If accurate, the sportsbook operator could be subject to increased regulatory scrutiny because the SEC is mulling classifying NFTs as securities.
DraftKings NFT History
DraftKings launched its NFT business in mid-2021 at a time when interest in the asset class and prices were soaring.
The gaming company partnered with  Autograph, an NFT collecting platform co-founded by legendary quarterback and seven-time Super Bowl champion Tom Brady. In 2021, an NFT produced by the artist known as Beeple sold for more than $69.3 million at a Christie's auction. That year, DraftKings board member Shalom Meckenzie spent $11.8 million on the NFT known as "CryptoPunk #7523" at a Sotheby's auction.
That enthusiasm quickly evaporated as NFT prices tumbled last year. In the case of Dufoe, he purchased $72,261 worth of NFTs on DraftKings Marketplace, and it is estimated those units of data are now worth around $58,000.
Underscoring recent weakness in the NFT space, Fanatics said in January it's selling its 60% stake in digital collectibles platform Candy Digital to Galaxy Digital for an undisclosed price.
What Could Come of DraftKings NFT Suit
Forecasting outcomes in the class action suit is difficult. On one hand, with DraftKings Marketplace serving as the only venue in which clients can buy and sell the company's NFTs, a jury might decide that there is a burden on the gaming company to properly execute the NFT platform and do so without making clients susceptible to financial losses.
Just as investors of traditional securities such as common stock, preferred stock, bonds and warrants that have different features and profit opportunities are still equally dependent on the managerial efforts of the company, here the investors of DraftKings' NFTs nominally associated with different players were entirely dependent on DraftKings' managerial efforts," according to the legal complaint.
On the other hand, class action suits stemming from evaporated securities values often fail, with courts ruling that investing implies risk and issuers of investment products are not always liable for market conditions that lead to price deterioration.
[ad_2]

Source link