[ad_1]

Posted on: March 13, 2023, 02:02h. 
Last updated on: March 13, 2023, 02:33h.
Crown London Aspinalls, the historic private gambling club in London's posh Mayfair neighborhood, has had enough of the runaround when it comes to trying to recoup nearly £600K in losses from one of its members.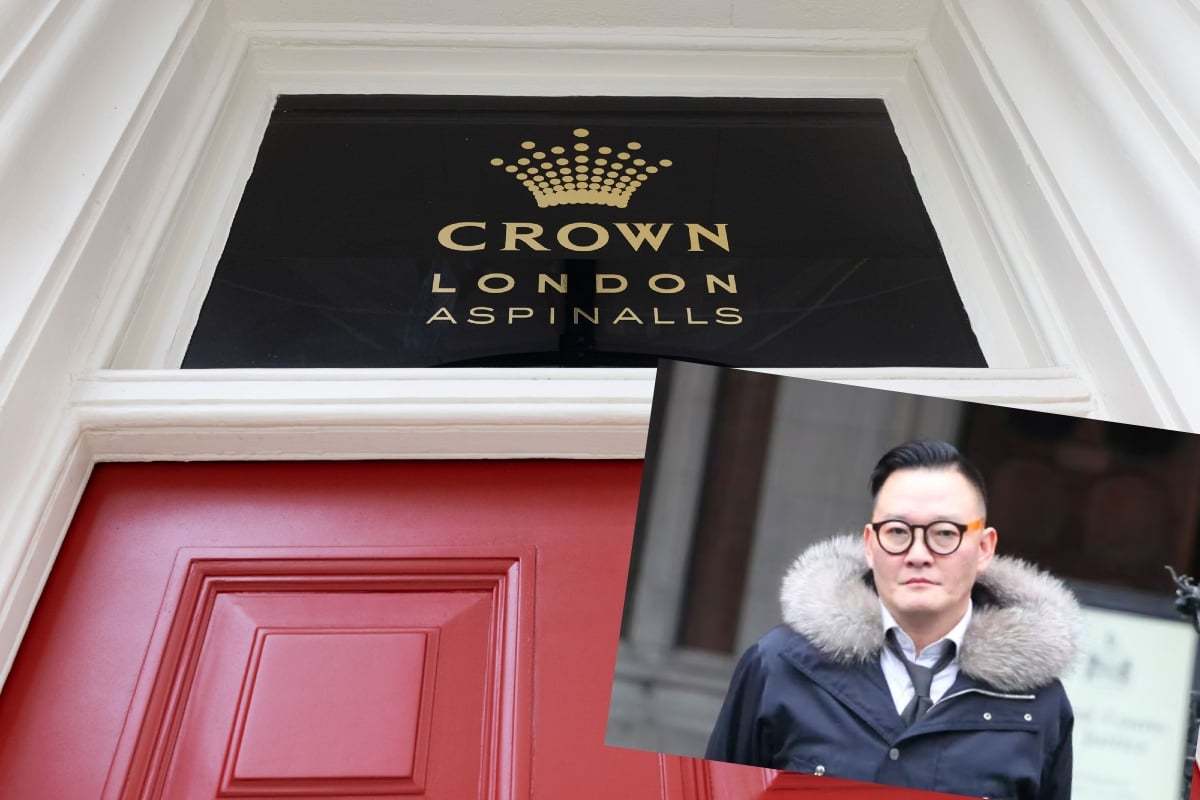 Aspinalls, owned and operated by Australia-based Crown Resorts, says one of its high rollers, Lester Hui, stopped by the club the night of Feb. 9, 2016. In court filings, the casino says Hui proceeded to gamble extensively.
When the night was over following hours of Hui playing double chance baccarat, Hui was reportedly down about £600K. He signed over a check for £589,724, but the casino said it bounced.
Hui subsequently said the casino violated its social responsibility pledge involved with its gambling license issued by the UK Gambling Commission. Hui says he was overserved, with casino staff keeping his glass of Moutai, a liquor popular with Chinese people, full throughout the night.
'Blackout Drunk'
In his legal response to Crown London Aspinalls bringing a lawsuit against him to recoup his losses, Hui says the casino took advantage of his drunken state.
London's Evening Standard reports Hui's attorneys countered that casino staff "deliberately failed to intervene so as to stop him from gaming."
Hui's attorneys say that since their client was "blackout drunk," he shouldn't have been permitted to keep gambling and the casino, therefore, has no legal right to his losses. Casino reps say that's a bunch of nonsense, pointing to surveillance video that allegedly shows Hui being more than coherent during his play throughout the night.
The casino also rejected claims from Hui that he told casino staff that he planned to get drunk and gamble, but asked that his losses be limited to £30K.
Aspinalls is the plaintiff in the case. The last major lawsuit the casino was involved in went the wrong way for the club.
In November 2021, a former table game dealer at Crown London Aspinalls won her racial discrimination lawsuit against the casino after successfully convincing a tribunal that she and other black dealers were repeatedly subjected to customers' abusive and racist language. The tribunal will determine a compensation remedy for the wronged former table game dealer in the coming months.
Casino Responsibilities
The UK Gambling Commission last year completed its National Strategy to Reduce Gambling Harms. The two-year review resulted in a series of new regulatory conditions that are supposedly designed to reduce gambling-related harms.
Each land-based casino license holder under the UK Gambling Commission's oversight must now adhere to new protocols to assure responsible gambling at their properties. Effective September 2022, the License Conditions and Codes of Practice require that brick-and-mortar casinos take steps to identify gamblers who might be gambling irrationally or outside of their financial means.
"Licensees should have employment policies that require employees to report any indicators of irregular and/or suspicious betting to their employer," the Gambling Act now reads.
[ad_2]

Source link