[ad_1]

Posted on: March 31, 2023, 07:36h. 
Last updated on: March 31, 2023, 09:55h.
Charles Bronson, a notorious career criminal serving time in a British prison, just received some good/bad news. The good news is that he'll be able to continue to improve at gambling. The bad news is he'll have to do it while still in prison in Milton Keynes, Buckinghamshire.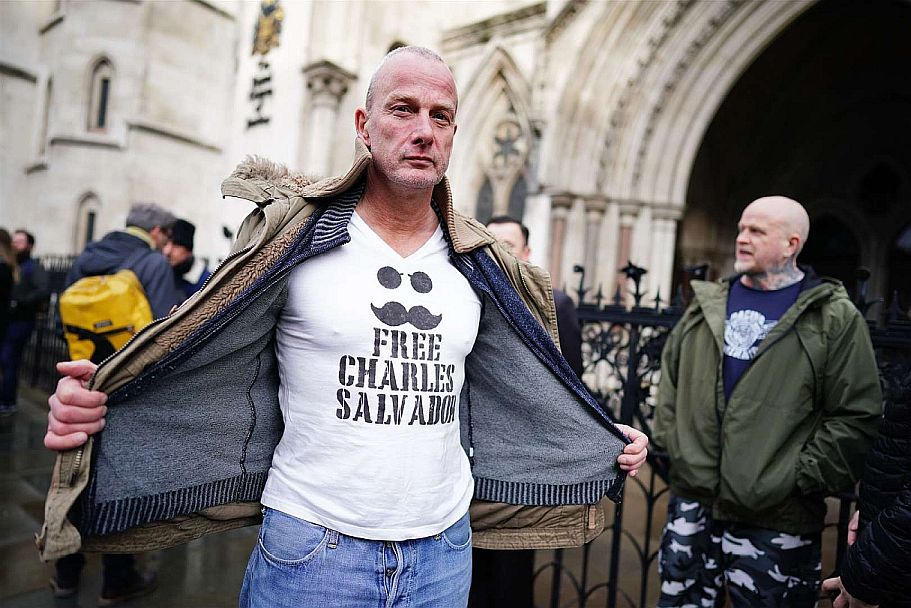 Bronson, among other reasons, is famous for becoming the first British prisoner to go before a public parole board. The man who now calls himself Salvador after artist Salvador Dali made his appearance in early March.
At the time, he admitted to becoming more proficient at gambling while serving time, having pocketed almost $2,000. That revelation wouldn't have swayed the parole board either way, but admitting to its members that he still likes to rumble definitely would.
No Rest for the Wicked
Bronson is a career criminal whose rap sheet goes back 50 years. Over that time, he has found himself locked up for armed robbery, kidnapping, weapons possession, assault, and more. In one incident, which occurred while he was in another UK prison, he managed to hold 11 people hostage.
Twenty-three years ago, when it became apparent that rehabilitation wasn't in the cards, Bronson took a prison art teacher hostage. Phil Danielson critiqued "Salvador's" work, leading to the incident and a life sentence.
In another incident in November 2018, Bronson was involved in an altercation with a prison official. He threatened to bite the official's nose off and gouge out his eyes over a disagreement they had.
The incident included physical contact instigated by Bronson, who later claimed he only wanted to "hug" the official, but slipped. In breaking with the tradition of holding the man with violent tendencies accountable, a court later ruled Bronson was innocent.
When the UK relaxed its rules on parole hearings last year, allowing some to be held publicly, Bronson found renewed fame as the first prisoner to receive a public parole hearing. Despite his assertion that he was now "almost an angel" who was no longer prone to violence, the hearing didn't go as planned.
Not Ready for Society
There were three parole board judges hearing his case, with the public able to follow the action on a livestream. After hearing Bronson speak and receiving testimony, the board decided against releasing him.
A psychologist confirmed that Bronson is suspicious of everyone, a trait that often precedes violent behavior. In addition, he continues to hold a "romanticized" view of violence and has no regard for authority.
The psychologist added that Bronson might have post-traumatic stress disorder, as well. He explained that this could result from his continued prison brawls and "brutal and unacceptable" treatment while in prison. It could also be the result of his solitary confinement and his thirst for a good rumble.
The only person who felt Bronson should be given freedom was Bronson. Of the prison officials who testified, not one supported his release.
[ad_2]

Source link