[ad_1]

Posted on: February 21, 2023, 06:40h. 
Last updated on: February 21, 2023, 08:44h.
As UK Gambling Commission (UKGC) boss Andrew Rhodes continues to assert that the regulator isn't forcing affordability checks on the country's gaming industry, insiders are becoming less convinced. The fact that some bettors could soon see £500 (US$600) caps on spending isn't alleviating the concerns.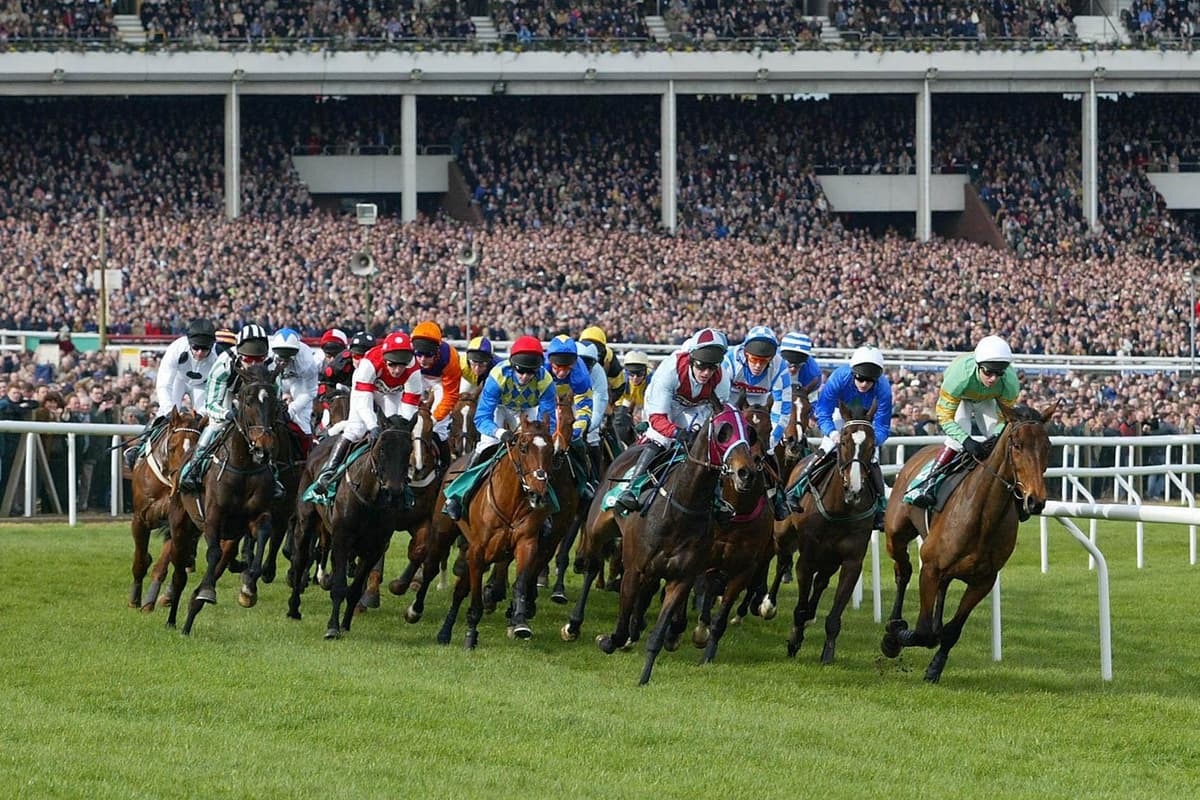 Rhodes said last week that the UKGC, even though it supports the idea of affordability checks, hasn't yet made them mandatory. He confirmed this to Racing TV while acknowledging that the agency is working closely with the government on the long-awaited and delayed gambling white paper.
He added that affordability checks will almost definitely be included in the gambling reform, but wouldn't say in what form. However, William Hill, according to Racing Post, has already implemented a threshold of $600 ahead of next month's Cheltenham Festival.
British Betting Future Unclear
Rhodes also mentioned that the UKGC has presented data to the government about responsible gambling and behaviors. The goal is to help the UK formulate its updated gaming laws, which have been under revision for three years.
The regulator's CEO acknowledged that the UK's "problem gambling" rate is at an all-time low. However, his conclusion of why this is true causes confusion.
Rhodes hinted that the low rate is because of a high volume of betting activity and high betting limits. The fact that heavy traffic results in a lower problem gambling rate counters all the reasons the regulator has given for the justification of greater controls.
In addition, he stated that the UKGC is primarily targeting the "extreme cases." However, the tens of millions of dollars in fines and "settlements," and operators' sweeping changes to limit activity, seem to suggest otherwise.
For Rhodes, affordability checks aren't a "moral judgment" that responds to what it thinks consumers should be able to spend on gambling. Instead, they're a response to the regulator's position on what bettors and gamblers can afford to lose.
Creating Confusion
The UKGC has stated that affordability checks are necessary and, even though it hasn't officially implemented them, operators are taking notice. As the regulator has continued to hit gaming companies with fines, some have felt the need to proactively introduce controls in order to avoid becoming a target.
The UKGC has told operators that they need to establish "proportionate thresholds," according to Racing Post. However, it hasn't offered a definition of what "proportionate" means in this context, which would be a fundamental concept of a regulator's duties. Instead, Rhodes expects operators to determine on their own how they "satisfy this regulatory requirement."
With no guidance from the regulator, some operators take this to mean they need to ask their users for pay stubs, bank transaction histories, and more. Otherwise, there's virtually no way to ascertain someone's "affordability" and avoid the UKGC's wrath.
William Hill's $600 betting threshold could catch some bettors by surprise. The Cheltenham Festival, one of the world's most popular horse racing events, often sees bets of $1,000 and more. Depending on the sportsbook, the bettor might find their accounts frozen as soon as those wagers are placed.
As the Racing Post aptly points out, a single night in a hotel in Cheltenham for the festival from March 14-17 can cost £400 (US$480). Therefore, a three-night stay for the festival could cost $1,500 just for accommodations, and its likely affordability checks won't be conducted on those consumers.
[ad_2]

Source link