[ad_1]

Posted on: March 30, 2023, 05:05h. 
Last updated on: March 30, 2023, 06:58h.
Not everyone who ends up coming to Las Vegas for a good time ends up having one. With alcohol and hormones flowing so freely, rage inevitably follows.
Inspired by the recent melee allegedly involving NFL stars Alvin Kamara and Chris Lammons, we compiled this list of the Top 5 most infamous brawls ever to erupt in Las Vegas — that we know of.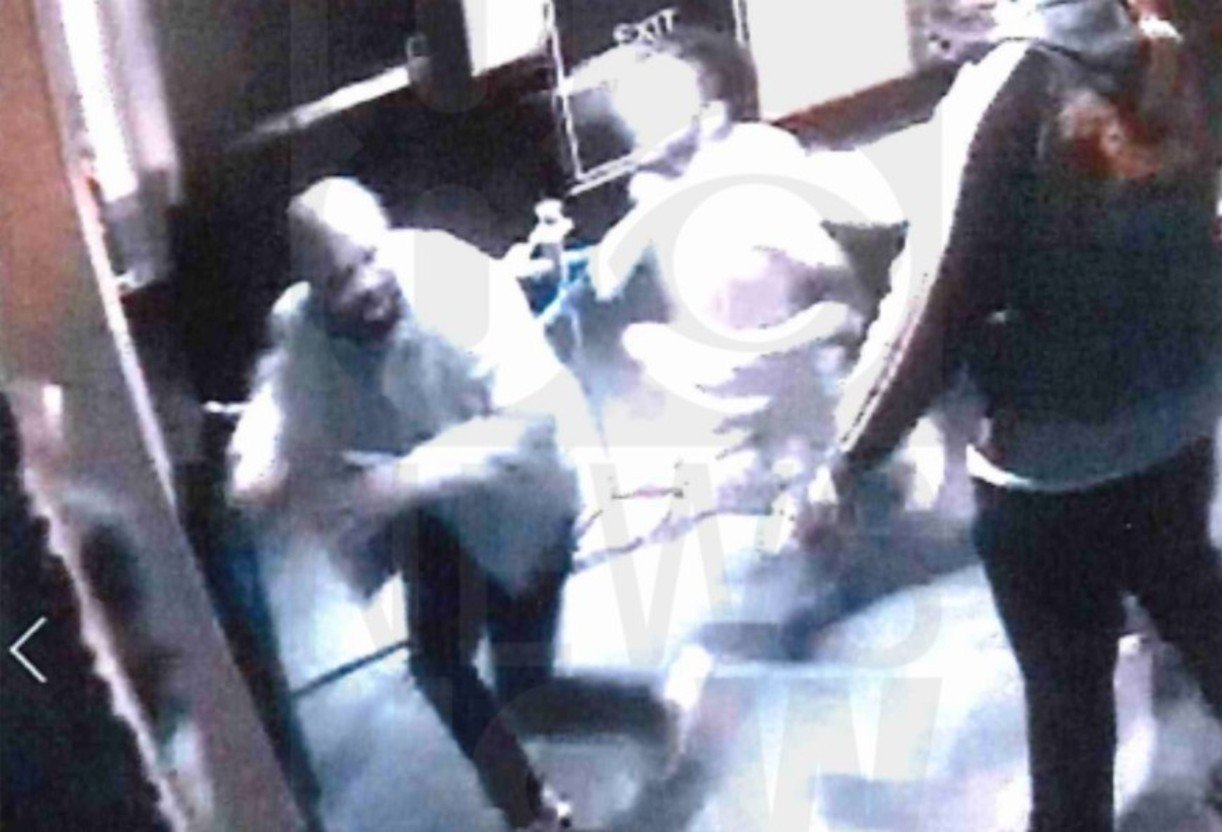 5. Two NFL Players vs. Soon-to-be-Rich Bystander
Surveillance video taken on Feb. 5 inside the Cromwell Hotel and Casino shows New Orleans Saints running back Alvin Kamara and his friends punching and kicking a man repeatedly. The victim, Darnelle Greene, alleges he was attacked after Kamara denied him entry to an elevator headed to Dai's After Hours nightclub on the hotel's roof.
Based on surveillance video, police allege that Kamara punched Greene eight times, while Kansas City Chiefs cornerback Chris Lammons punched him once and kicked him three times, and two other men kicked him a total of 20 more times.
According to a $10M civil suit filed by Greene in a Louisiana court, his beatdown caused injuries to his neck, back, head, shoulder, knees, and face, including "a disfiguring facial fracture to" his right orbital bone.
There were also criminal charges for all four men, who were arrested following the 2022 Pro Bowl game. Charged with felony battery resulting in substantial bodily harm, each could face five years in prison if convicted.
Kamara has claimed Greene punched him as Kamara attempted to flee, according to a police report quoted by the Las Vegas Review-Journal. Kamara's trial is set for July 31, which conflicts with Saints training camp.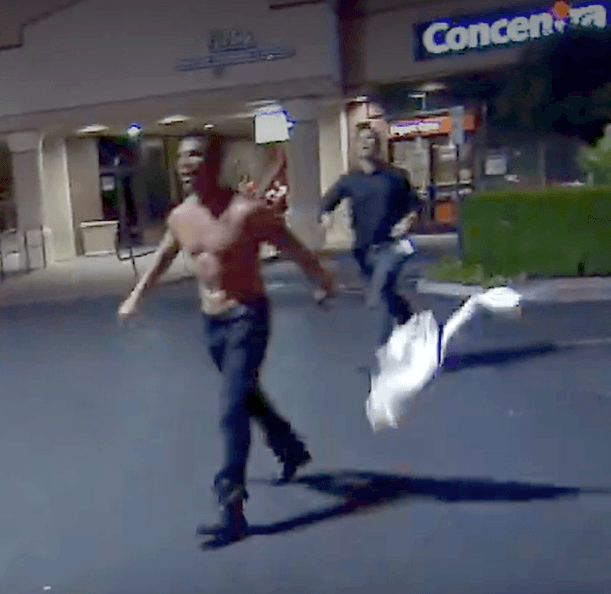 4. 'Vanderpump Rules' Chunky Sweater Melee
This one wouldn't make a list of serious Las Vegas brawls. It was silly and probably staged for the cameras. But this is a list of famous fights, and boy is this one famous. Mention the words "chunky sweater" and any "Bravoholic" immediately gets the reference.
Featured on the first season of former "Real Housewives of Beverly Hills" star Lisa Vanderpump's spinoff reality show, "Vanderpump Rules," the so-called melee erupted outside Las Vegas' Marrakech Restaurant. Show co-star Stassi Schroeder had been celebrating her 24th birthday there — with her fellow co-workers from Vanderpump's SUR (Sexy Unique Restaurant) — in 2013.
But the festivities were crashed by Jax Taylor, SUR's bartender and the show's token bad guy. The birthday girl had recently dumped Taylor (whose real  name is Jason Michael Cauchi) after discovering that he impregnated another woman.
Are you following this?
In Marrakech's parking lot, Taylor is shown stomping after Frank Herlihy, another SUR bartender and Schroeder's current flame, yelling insults and threatening violence. In order to demonstrate how much business he means, Taylor throws his sweater — a chunky white cable-knit number — to the pavement to reveal rock-hard abs.
"You want to go, mother****er?" Taylor yells. "Let's go!
In a series of quick cuts, Herlihy is then shown lifting Jax off the ground to prevent any punches from being thrown, and then making his escape in the back of a cab that wasn't even in the previous scene.
Taylor later auctioned off the sweater and threatened to start his own line of chunky sweaters, which never materialized.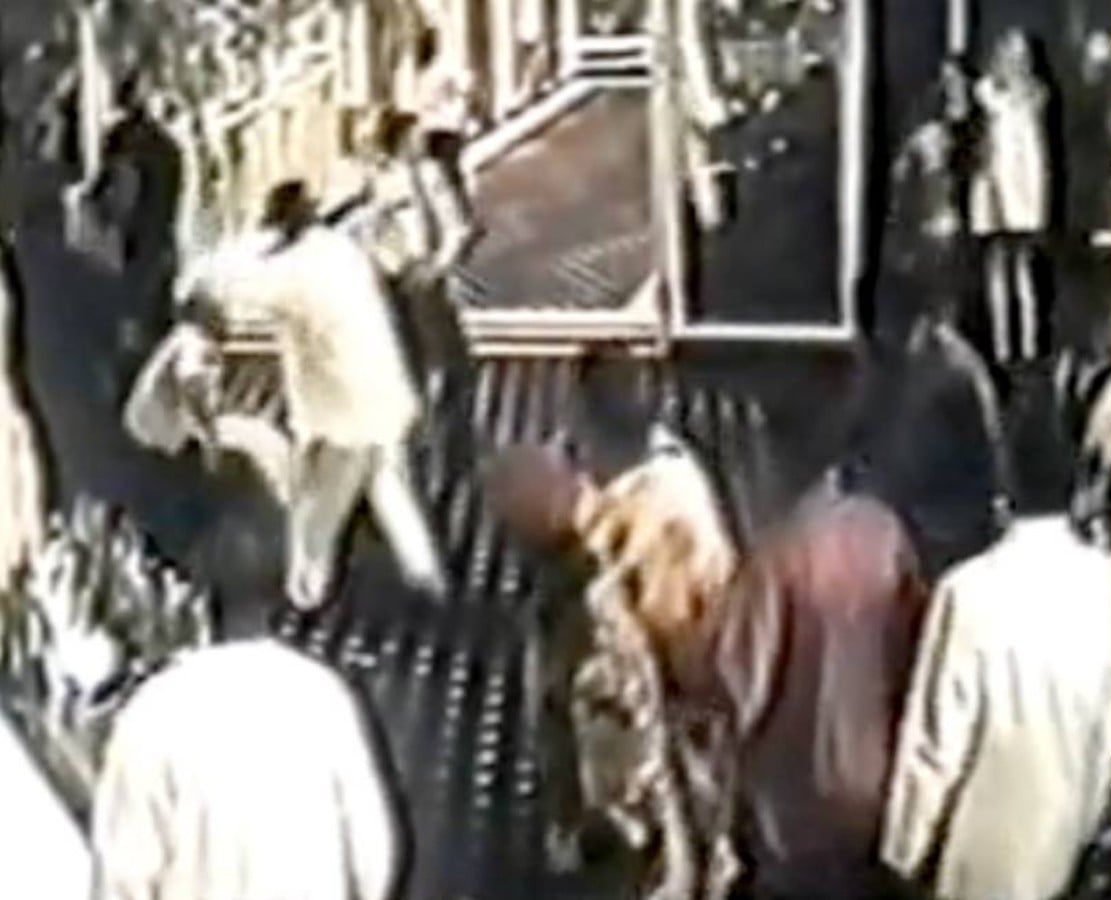 3. Tupac Shakur vs. His Suspected Killer
History primarily remembers the Sept. 7, 1996 fight between Mike Tyson and Bruce Seldon for the tragic events that occurred afterward.
Two months earlier, an entourage led by Orlando Anderson, a member of the Crips street gang, had assaulted Trevon Lane, a close friend of Death Row Records co-founder Suge Knight and a member of the rival Bloods street gang. During the assault, Anderson allegedly stole a Death Row Records medallion given to Lane by Knight.
Following the Tyson-Seldon fight, Lane spotted Anderson in the slowly exiting crowd. Lane pointed him out to the other four members of the Death Row entourage — including Knight and the label's rap superstar, Tupac Shakur. On the security camera footage, Shakur can be seen throwing the first punch of the brutal group beatdown.
Three hours later, Knight stopped his BMW at a light at the intersection of East Flamingo Road and Koval Lane with Shakur in the passenger seat. A white Cadillac pulled up on the right side of the BMW. From its back seat, rapid gunshots were fired from a .40 S&W Glock 22 into the car. Shakur, hit four times, died of his injuries at a nearby hospital.
Anderson, whom LA police still consider the prime suspect in Shakur's murder, was killed in an unrelated gang shootout on May 29, 1998.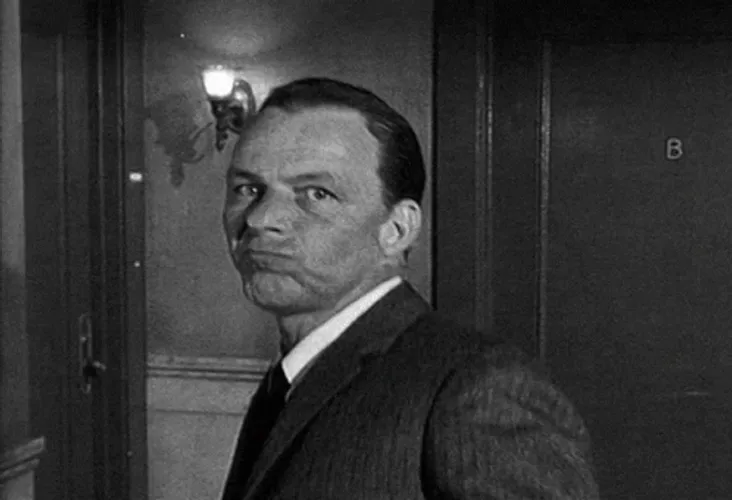 2. Frank Sinatra Punched Out
Frank Sinatra's notorious temper was in full effect on Sept. 9, 1967, when the Sands Hotel — upon orders from new owner Howard Hughes — cut off the famous crooner's casino credit and informed him he could no longer gamble unless he paid back the $200K he already owed.
The world's most famous pair of blue eyes turned red. Sinatra not only canceled his engagement later that evening at the Sands' Copa Room, he trashed his hotel penthouse, he screamed at pit bosses, and he shoved a loaded baggage cart into a plate-glass window, shattering it.
According to witness Paul Anka, Sinatra also stood on a blackjack table and screamed, at the top of his lungs: "This place was sand when they built it and it'll be sand when I'm f***ing done with it!"
Two days later, Sinatra returned to the scene of his mounting crimes at 5:45 a.m. This time, he demanded a personal audience with the resort's vice president, Carl Cohen. Cohen was awakened  and suggested to Sinatra that they meet in the Sands' coffee chop. Here, according to witnesses, Sinatra subjected Cohen to stream of verbal unpleasantries — including an anti-Semitic slur. To punctuate his tirade, Sinatra upended their dining table, spilling a full pot of steaming coffee onto Cohen.
Cohen delivered one well-deserved roundhouse punch to Sinatra's mouth. In response, a stunned Sinatra threw a chair at Cohen, but Cohen ducked and it hit a security guard instead. (An initial report in Palm Springs' Desert Sun newspaper claimed that Cohen's punch knocked out two of Sinatra's teeth. But Sinatra's personal dentist, Dr. Abe Weinstein, said that it only dislodged the caps glued onto them.)
A bleeding Sinatra was allowed to leave — because he was, after all, still Frank Sinatra. That same day, he entered into a three-year contract to entertain exclusively at Caesars Palace and never stepped foot in the Sands again.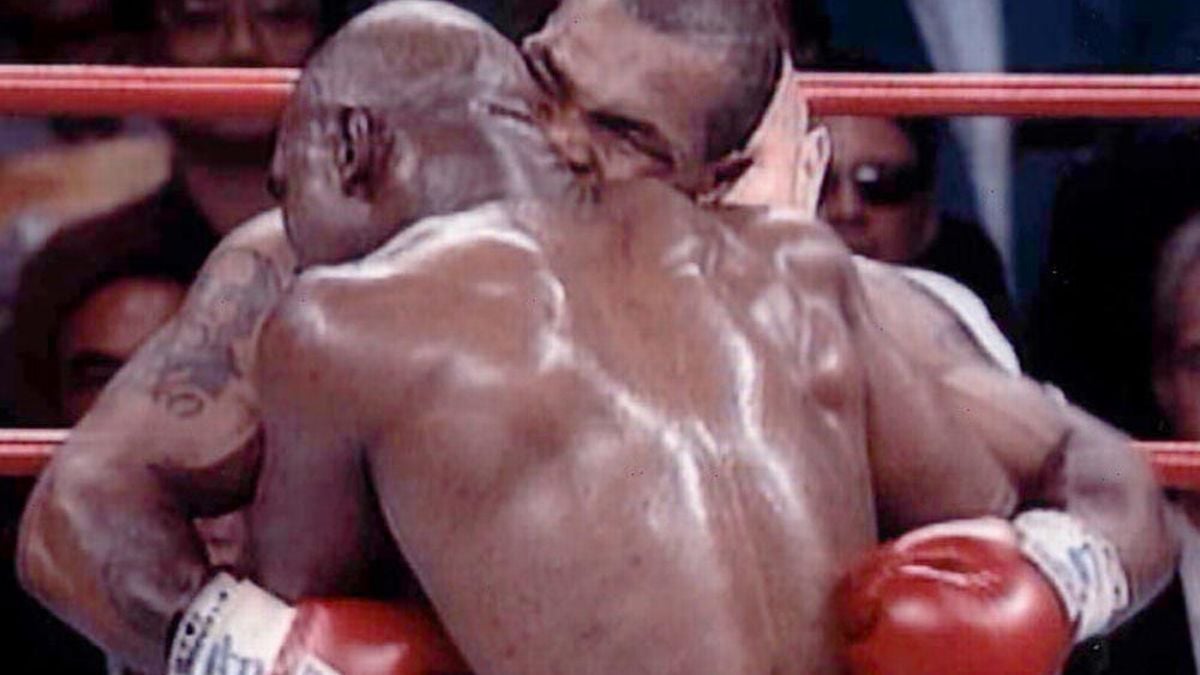 1. The Bite Fight
By far the most infamous fight in Vegas history occurred during what was supposed to be a rematch between Mike Tyson and Evander Holyfield for the World Boxing Association Heavyweight Championship. Holyfield had scored the title in an upset victory against Tyson on Nov. 9, 1996.
What took place instead on June 28, 1997 at the MGM Grand Garden Arena was a fiasco. Holyfield won the first three rounds, but Tyson fought back. Thirty-two seconds into the second round, Holyfield ducked a right punch from Tyson and ended up head-butting Tyson in the process. This produced a large gash over Tyson's right eye and rage like you would not believe.
Tyson had repeatedly complained about illegal headbutting from Holyfield during their first match, but all instances were ruled unintentional by the referee.
With 40 seconds remaining in Round 3, Holyfield got Tyson in a clinch, wrapping his arms around Tyson's to immobilize them. In response, Tyson sank his teeth into Holyfield's right ear, tearing off an inch-long chunk of cartilage and spitting it into the ring. Holyfield leapt into the air in pain, bleeding profusely from his wound.
Remarkably, the fight was allowed to continue. The ringside doctor was able to stop the bleeding and declared Holyfield fit to continue. After consulting with the chair of the Nevada Athletic Commission, who was in the crowd, referee Mills Lane gave the green light with Tyson penalized two points.
However, during another clinch, Tyson bit into Holyfield's other ear. (!!) The second bite, which didn't remove any flesh, wasn't discovered by Lane until after the round ended. At that point, he stopped the fight for good.
Tyson was disqualified and Holyfield declared the still-reigning world champ. But the repercussions didn't stop there. The state athletic commission revoked Tyson's boxing license and fined him $3M plus legal fees. (On appeal, the commission voted 4-1 to reinstate Tyson's license on Oct. 18, 1998.)
Since then, Tyson and Holyfield have become good friends. Last year, they teamed up to produce edible cannabis candies in the shape of Holyfield's ear, called Holy Ears.
[ad_2]

Source link