[ad_1]

Posted on: March 22, 2023, 07:19h. 
Last updated on: March 22, 2023, 07:19h.
A table games supervisor at Bally's Evansville Casino,Ind. is facing three felony charges for allegedly moonlighting as an underground poker room operator.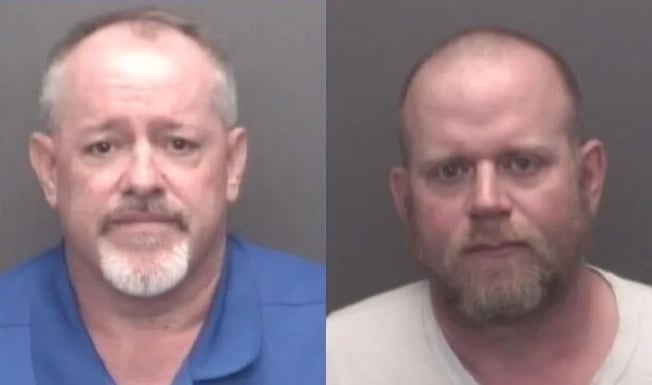 Edward Hill, 53, was charged March 15 with corrupt business influence, professional gambling, and promoting professional gambling. These charges relate to the operation of "Ed's Poker Club," which was located inside an Evansville office building.
Hill had been running illegal poker games for years, but his business exploded when Bally's closed because of the COVID-19 pandemic, according to a probable cause affidavit.
Confidential Tipoff
As a pit supervisor at Bally's, Hill knew gamblers to whom he could publicize the invitation-only games via text message. He told the landlord of the property he rented that he was running a temp agency.
The Indiana Gaming Commission caught wind of the setup after receiving a tip off from a "confidential source," the affidavit states.
The whistleblower was persuaded to wear a wire and attend one of the games at Ed's Poker Club. He was given marked bills to use as a buy-in and recorded video of Hill collecting money and interacting with players.
He was also able to obtain poker chips with an "Ed's Poker Club" logo for investigators, which will be used in evidence.
When authorities raided the poker room, Hill answered the door. A game was in full swing, with 16 players competing on two tables. The players were interviewed and released, according to court documents.
Also present was Tarkus Dillard, a Bally's dealer, who is not believed to have held a management role at the poker club. Another Bally's dealer, Mark Edge, 41, was absent during the raid. He was arrested a day later, on March 16.
Edge is alleged to have been Hill's primary dealer who would sometimes manage the day-to-day operations of the club. He is also facing felony charges for his role in the operation.
170,000 Messages
Investigators seized gaming equipment, records, and $9,240 in cash at the scene. They also took Hill's phone, which contained more than 170,000 messages, many related to the club's operations.
Hill told police he made around $200 a night running the club. Edge took a 25% cut of the proceeds, according to court documents. If convicted, both men face up to six years in prison, plus a fine of up to $10,000.
Bally's, then known as the Tropicana Evansville, closed its doors at the onset of the pandemic in March 2020. When it resumed operations, three months later, the poker room remained shuttered.
Bally's Corporation acquired the casino in June 2021 and has yet to reopen the poker room.
[ad_2]

Source link