[ad_1]

Posted on: March 10, 2023, 11:52h. 
Last updated on: March 10, 2023, 12:08h.
One of the most powerful individuals in the Atlantic City casino industry is stepping down from his union leadership role after more than a quarter of a century.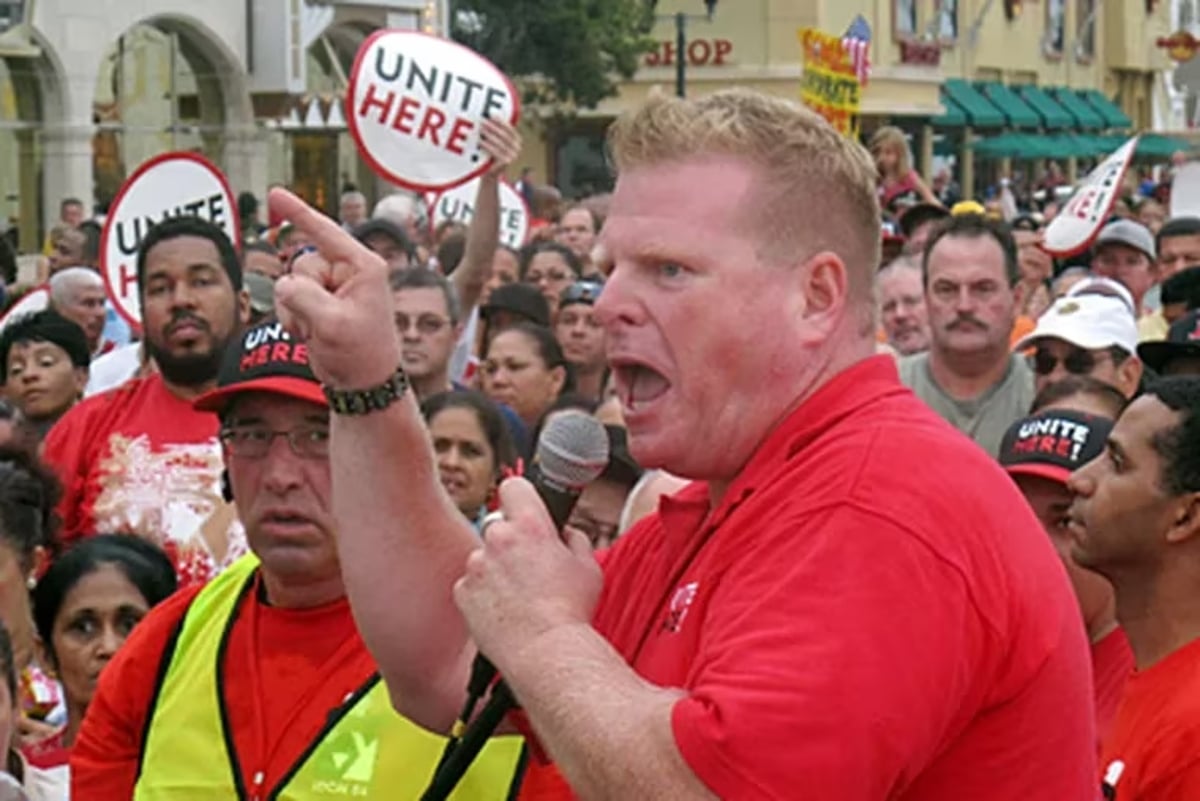 Bob McDevitt has led the Unite Here Local 54 union in Atlantic City for the past 26 years. As president of the trade group, McDevitt has lobbied state lawmakers in Trenton and local government officials on behalf of casino resort housekeepers, bartenders, cocktail servers, cooks, bellmen, and doormen. Unite Here doesn't represent gaming workers like table game dealers and slot techs.
McDevitt, who experienced a serious health scare in 2021 that almost claimed his life, says the time is right for him to leave the union he's so passionately led since 1997.
As I reflect on my time as president, I am humbled by the dedication and commitment of our members. Each and every one of you has contributed to the success, growth, and survival of our union and I am proud to have worked alongside such a passionate and hard-working group of individuals," McDevitt said in a statement.
McDevitt touted his leadership as bringing higher wages and benefits to union members, advocating for important causes, and achieving shared goals in Atlantic City.
McDevitt said his resignation is effective May 1, at which time he will transition to become chairman of the Unite Here Retirement Fund. Headquartered in New York City, Unite Here is a nationwide labor union focused on the hotel, food, laundry, warehouse, and casino sectors. The union counts about 300K active members.
McDevitt, Icahn Butt Heads
McDevitt's tenure was partially highlighted by the union leader's unwillingness to give in to billionaire Carl Icahn's demands.
The corporate raider, who is today worth an estimated $18 billion, acquired the bankrupt Trump Taj Mahal in 2014. Icahn used bankruptcy laws to reduce or halt certain employee benefits but promised to return compensation once the struggling casino's finances were turned around.
McDevitt initiated a worker strike in 2016 when Icahn didn't follow through on that pledge. Instead of investing in the Boardwalk resort, Icahn shopped the property but failed to find a buyer.
Trump Taj Mahal workers walked off the job in August 2016. Icahn said at the time he was losing about $100 million a year keeping the casino open, and unless the ongoing reduced benefits continued, the casino would need to close permanently.
McDevitt, not swayed by Icahn, held steady. Icahn didn't mince words when discussing his personal feelings about the union leader.
The best thing that could happen for Atlantic City would be for McDevitt to leave, and I'd happily buy him a one-way plane ticket and pay his moving expenses," Icahn stated in 2016, adding that McDevitt chose to "burn the Trump Taj Mahal down."
McDevitt said Icahn wasn't interested in taking care of Atlantic City casino workers but only his personal bank account.
"Carl Icahn has taken hundreds of millions of dollars out of Atlantic City," McDevitt countered. "It has been nothing but the usual 'my way or the highway' from Carl Icahn. That's not trying to reach an agreement — that's punishing working people for standing up to injustice."
Icahn eventually sold the closed Taj to Hard Rock International in 2017 for just $50 million.
Exit Comes at Critical Time
McDevitt's departure as leader of Unite Here's Local 54 chapter comes as Atlantic City casinos continue to recover from the pandemic and operate with much more competition throughout the Northeast. Ongoing economic concerns also cloud the local gaming industry's outlook.
Another key issue facing Atlantic City is the ongoing prevalence of indoor casino smoking. McDevitt says it's not the time to consider a smoking ban when casinos in nearby Philadelphia still permit indoor smoking.
[ad_2]

Source link