[ad_1]

Posted on: March 21, 2023, 11:33h. 
Last updated on: March 21, 2023, 04:00h.
Atlantic City residents interested in becoming casino table game dealers can receive free training through a county-supported initiative.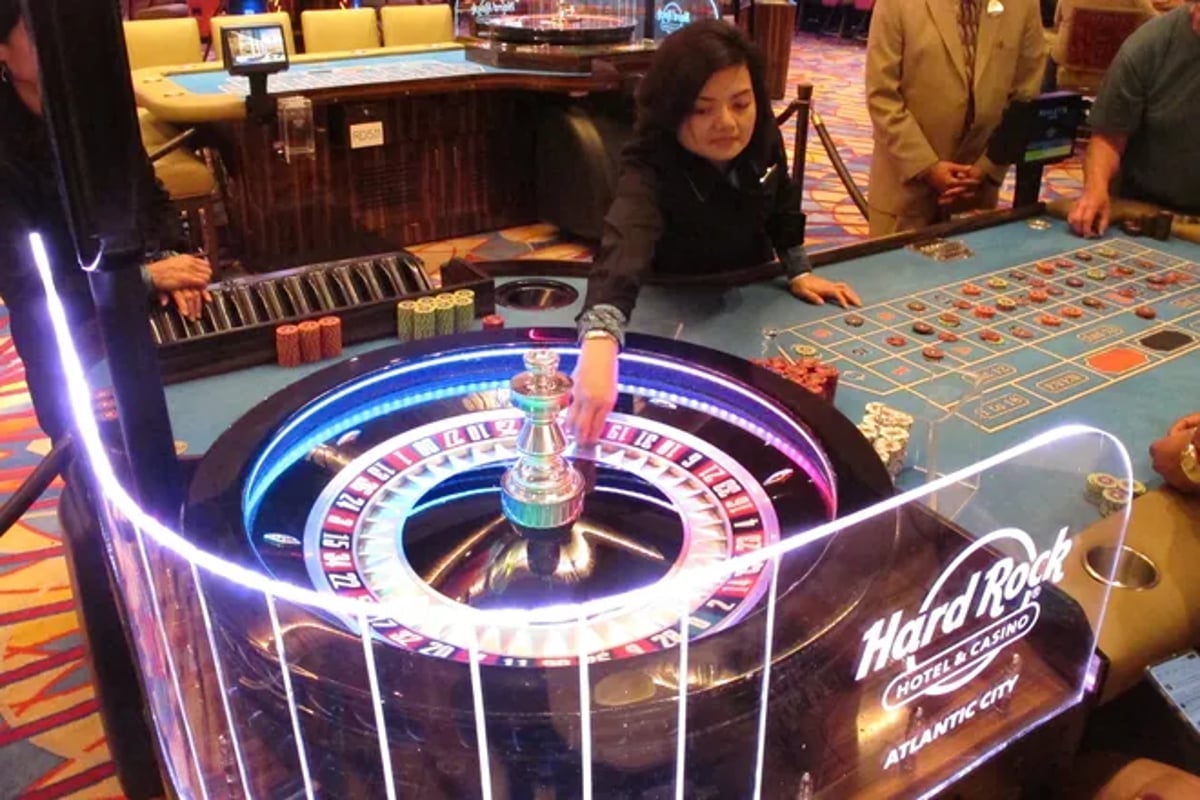 The Atlantic County Workforce Development Board announced Monday that county residents now qualify for complimentary table game dealer training. The six-week courses will be held at the Atlantic County One-Stop Career Center in Pleasantville, NJ.
This is a wonderful opportunity to learn new skills, receive proper training, and obtain a job with just six weeks investment of time. And it's all for free," said Atlantic County Executive Dennis Levinson. "These new dealers could be on casino floors before Memorial Day weekend."
The county's Workforce Development Board says it will cover the cost of casino dealer school tuition and the $100 casino employee licensing fee charged by the New Jersey Division of Gaming Enforcement. The education grants, the Workforce Development Board explained, come from the federal Workforce Innovation and Opportunities Act (WIOA).
The WIOA is designed to help train workers to meet labor market demands and match those potential hires with employers needing such help. It was passed by Congress and signed into law in 2014 by President Obama.
Hiring Hurdles
Hiring remains a major challenge in Atlantic City despite COVID-19 being primarily in the past. The nine casinos in town collectively employed 22,624 workers at the end of January. While that's 838 more positions from January 2022, the employment figure remains thousands of jobs below the industry's pre-pandemic workforce.
MGM Resorts' Borgata is the largest casino employer in Atlantic City, with 4,552 workers. Hard Rock is a distant second with 3,415 staffers.
The unemployment rate for Atlantic City as of January, the most recently reported data month from the US Bureau of Labor Statistics, was 5.9%. Nationwide unemployment in January was just 3.4%.
Unemployment in the beach town surged 1.4% month-to-month, with the city's Leisure and Hospitality data series playing a considerable role in the spike. The Leisure and Hospitality segment reported employing about 34,900 people in January, down from 35,400 in December.
Dealer School Specifics
Table game dealer classes are set to begin on April 1 at the Atlantic County One-Stop Career Center. Those interested in attending must register by calling the Workforce Development Board at 609-485-0052 or by visiting the agency in person at 2 S. Main Street in Pleasantville from Monday through Friday between 8:30 am and 4:30 pm EST.
Atlantic City casinos say their dealers have the earning capability of upwards of $70K annually, but many current croupiers complain that their jobs risk their personal health because of ongoing indoor casino smoking.
CEASE — Casino Employees Against Smoking Effects — is leading a grassroots campaign to convince state lawmakers to close the Atlantic City casino smoking loophole. Casino employees earlier this month provided testimony before the New Jersey Assembly Health Committee and Assembly Tourism, Gaming, and the Arts Committee regarding the health hazards of being a dealer in Atlantic City.
Workers dealing with cancer and other tobacco-related diagnoses said state lawmakers must require the casinos go fully smoke-free. A recent study from the US Centers for Disease Control and Prevention found that casinos with smoking sections present considerable health risks throughout the facility, including in supposedly smoke-free areas.
The Casino Association of New Jersey, representing the nine resorts in Trenton, and the leading casino workers' union — Unite Here Local 54 — oppose a full smoking ban. Those groups believe that gaming revenue would decline and lead to as many as 2,500 job losses with a smoking ban enacted.
[ad_2]

Source link