[ad_1]

Posted on: July 28, 2023, 01:29h. 
Last updated on: July 28, 2023, 01:29h.
An ex-school administrator in Florida was arrested this week for allegedly stealing $245K from her workplace. She spent $28K of the loot at Coconut Creek Seminole Casino, police said.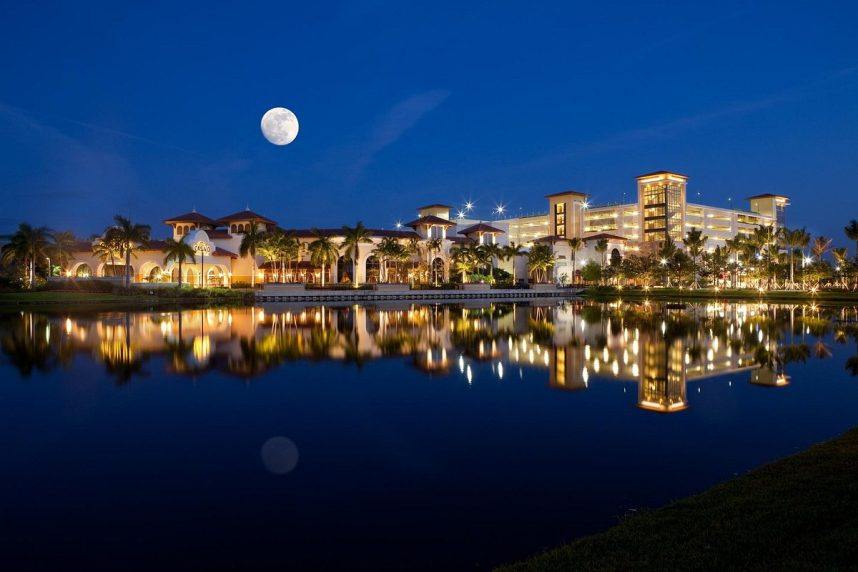 Jennifer Tirado, 43, who was financial director at North Miami Beach's Scheck Hillel Community School, was charged with organized fraud and first-degree grand theft, according to Florida TV station WTVJ.
She was booked on Tuesday at the Turner Guilford Knight Correctional Center. The next day, she appeared in local court. Her bail was set at $50K. A judge ordered her to stay away from the school.
Alleged Fraud
She made 33 fraudulent transfers involving school funds beginning in February 2020, police said. The total came to $245,465.28.
In just three weeks she transferred over $53,000, police further revealed.
Overall, there were 28 electronic transfers into her own accounts and five into accounts of a business.
Most of the money that went into the business accounts was later transferred into her accounts, an arrest warrant revealed.
Employees who worked for Tirado alerted her that school money was transferred into the wrong bank accounts. She was "very dismissive" of their concerns, and she assured them "she would take care of the errors, and they had nothing to worry about," according to the arrest warrant.
The irregularities were not addressed promptly, so the other employees notified another school administrator. That administrator alerted local police.
Officers launched an investigation and Tirado was fired in November 2021.
The private Jewish school has addressed the issues.
We have already been covered in full by our insurance company and have been made whole financially," Head of School Rabbi Ari Leubitz told WTVJ.
"We have taken measures to further strengthen our financial controls to prevent a breach like this from ever happening again."
Casino Forklift Stolen, Runs Out of Gas
A man tried to steal a forklift from Delaware's Harrington Raceway and Casino during an burglary on July 22.
But as the thief fled from the gaming property, the forklift ran out of gas near the casino, Philadelphia TV station WTXF reported.
The heist ended rather abruptly," state police said in a Facebook post.
The suspect remains on the loose, according to Delaware State Police.
Accused Casino Robber Nabbed
A man was arrested this week for two recent robberies at Detroit casinos.
The suspect, who was not identified in local news reports, resides in Mount Morris Township, Mich.
The bandit was masked and armed in at least one of the robberies, Detroit TV station WJBK reported.
One holdup took place early Monday at the parking garage at Motor City Casino. The victim was holding thousand of dollars he had just won at the gaming property.
Detroit Police Department Commander Melissa Gardner said officers were able to identify the man and his getaway vehicle by reviewing surveillance video.
On Sunday, a suspect with a similar description robbed another victim at a casino in the Greektown neighborhood in Detroit. That theft also took place in a parking garage.
The suspect is being investigated for other crimes, the report added.
Detroit police said they will increase patrols in parking garages as a result of the recent holdups.
[ad_2]

Source link