[ad_1]

If you intend to visit Oracle Casino, Malta, it is best to clear your schedule. Visitors who are not hungry or into sea breeze head directly to the gambling hall. Players can enjoy blackjack, roulette, Punto Banco, and Oracle Casino poker in Malta. Slot machines and sports betting have their sections, so you can't miss them. We described all this and more in this blog post and answered several important questions at the end.
Oracle Casino Bugibba, Malta
Oracle Casino in Bugibba, MT, is in the 4-star Dolmen Hotel Resort by the Mediterranean Sea shore. The gambling venue is one of the popular locations for any type of player, starting with professional gamblers and ending with casual players. The operator has delivered everything necessary to satisfy even pretentious bettors and added a dining venue with delicious food.
Oracle Casino Details
Before heading to spin the reels in sunny Malta, it is good to know where you are going. Before we go into details about the casino games, we will tell you about the contacts and a few rules and details of the gambling venue. Here is what you need to know before packing your bags:
| | |
| --- | --- |
| 📛 Name | 🔮 Oracle Casino |
| ⭐ Type | Casino Resort |
| 🎂 Opened | September 1998 |
| 😎 Operator | Tumas Gaming Ltd (Subsidiary of Tumas Group) |
| ✔️ Licence | Malta Gaming Authority (License No. MGA/B2C/103/2000) |
| 🎰 Casino | 200+ Slots, 15+ Table Games, Sportsbook |
| 🎁 Promotions | VIP Experience |
| 🛌🏻 Hotel | Dolmen Hotel Resort, 443 Rooms & 41 Suites, 5 Restaurants & 3 Bars, Weddings, Family & Corporate Events Planning |
| 🥩 Restaurants | Oracle Casino Brasserie, Sports Lounge & Pizzeria Menu |
| 🎁 Extras | Self-Parking, Free Transport, Free Wi-Fi |
| 🐾 Pet Policy | Guide Dogs & Service Animals Allowed (Inquire Before Entering) |
| ♿ Wheelchairs | Wheelchairs Accessible |
| 🚬 Smoking | Designated Non-Smoking and Smoking Areas |
| 🗺️ Address | Oracle Casino, Isle Promenade, Qawra, SPB 2508, Malta |
| ☎️ Telephone | (+356) 2157 0057 |
| 💬 Social Media | Facebook, Trip Advisor |
| 📧 Email | Online Contact Form |
| 🌐 Website | www.oraclecasino.com |
The Oracle Casino in St. Paul's Bay is not only one of the most visited locations on the islands but also one of the easiest to enter. There is no entrance fee or mandatory play rule, so you can walk around and decide to play after you spot a game of your liking. The ambience will draw familiar gambling quotes and one-liners in your head.
Legal Gambling Age in Malta
Only players at legal gambling age of 18 (foreigners) and 25 (locals) can enter and play at Oracle Casino in Bugibba, Malta. There is no online version, which means that the only way to enjoy gambling here is to show your ID and prove that you are at legitimate age. Even if you have to wait for a few years, it will be worth it because Malta is one of the top 5 gambling destinations in Europe.
Players Appearance & Manners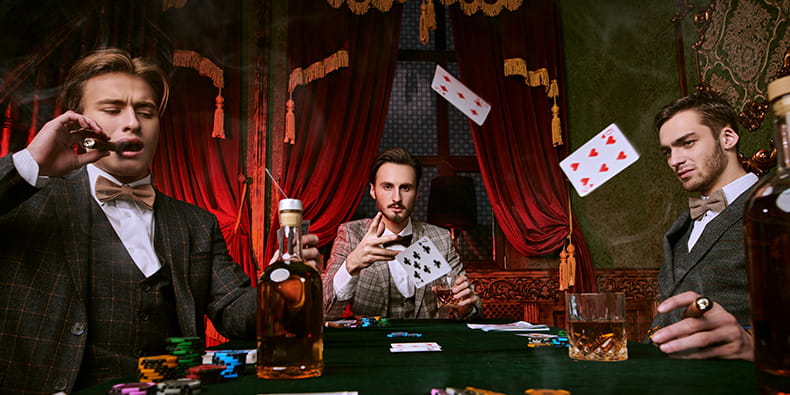 The Oracle Casino Malta dress code is smart/casual, so visitors can wear comfortable clothes. It is always good to be neat and clean, so entering the casino with sand or water all over you is frowned upon. People wear their best clothes in the evening, so it is customary after 20:00 to wear more elegant clothes, a top with sleeves and closed shoes.
Leaving the poker etiquette aside, visitors at Oracle Casino in Malta should show good manners. Being polite with fellow players, dealers, and casino employees will enhance the gaming experience. Should we even mention that any forms of cheating are unacceptable and promptly dealt with by security, so don't try anything illegal.
Casino Employees
All employees and staff at Oracle Casino in Bugibba, Malta, are experts in their work. The dealers have international training at casino dealer schools and have acquired their expertise through years of work. They are multi-lingual and ready to help you learn the rules while you play.
Oracle Casino Games – Full Range of Top Gambling Options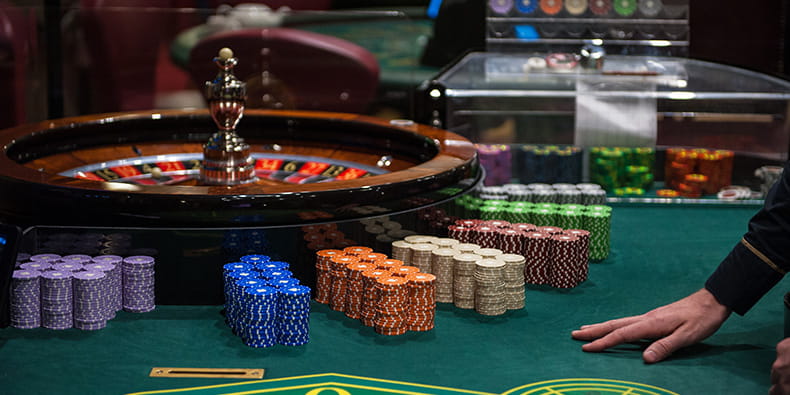 Players used to the convenience of playing at the best online casino sites in Malta are craving the same accessibility and diversity of games at a land-based casino. The Oracle Casino at St. Paul's Bay is open 24/7 and has 15 table games, gaming machines, sports books, and more. Here is what you can find on the gambling floor:
🎰 Slot Machines: 200+ slot machines await players with stunning themes, fun gameplay, and bets per spin ranging from 0.01€ to 1000€
☸️ Automatic Roulette: allows players to enjoy RNG roulette games with bets varying from 0.25€ to 1000€
🎡 Roulette: one of the most thrilling casino table games can be played over six roulette tables with a minimum bet as low as €1
♠️ Blackjack: blackjack players from beginners to professionals can enjoy their favourite game over four blackjack tables with a wide range of table limits
♠️ Punto Banco: choose Punto or Banko and let the dealer do the rest
♠️ Poker: the list of Oracle Casino poker includes some of the most interesting casino poker types – Heads-Up Hold 'em (a Texas Hold 'em variant) and Three Card Prime (3-card poker-based game)
⚽ Sports Betting: bettors can wager on international horse racing, football, baseball, rugby, American football, handball, basketball, ice hockey, and dozens of other sports and competitions. Unlike playing at the top Maltese sports betting sites, here, players can wager and wait on the terminals or visit the lounge area and enjoy pizza while watching the game on the huge screens
Oracle Casino in Bugibba is a known destination for professional poker players. Information and schedule of the Oracle Casino poker tournaments can be found on the casino's gambling site. Remember that if you intend to participate, you must visit the island. A desirable alternative to players who can't travel but wish to go on a Maltese-style poker adventure should try the top online poker sites in Malta.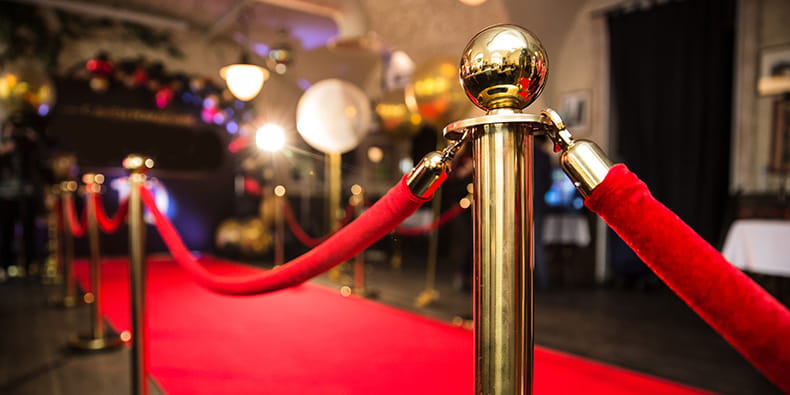 Тhе Oracle Casino in Malta is one of the excellent land-based casinos with sportsbooks in Malta where you can hear funny gambling jokes and puns around the tables. Here the focus is on games, but the operator also has interesting bonuses, VIP club, and rewards for its visitors. The promotions frequently change, and there are many customised offers, so inquire about them upon entry.
Those who have already read our Dragonara Casino review or the Portomaso Casino review know that the operators have VIP packages, bonuses, and services. At Oracle Casino, players can join the VIP club by winning points while playing at the casino, purchasing them, or as daily players bonus. The points can be exchanged for cash, promotional credits, drinks, or restaurant meals.
Oracle Casino Restaurant & Sports Bar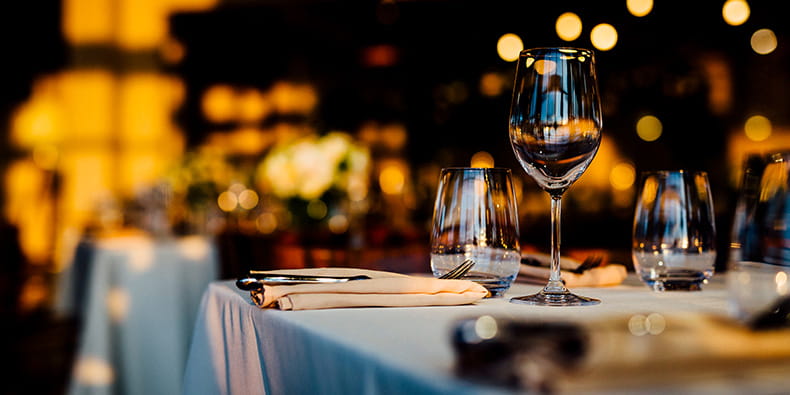 The Oracle Casino bistro is where gamblers can replenish their strength before returning to the tables. The Oracle Casino Brasserie is modern, city-style restaurant within the casino. It offers Lunch Deal and A La Card specialities like Oracle Burger Feast, Cajun Chicken, Rosemary Marinated Pork Chops, and Baked Salmon Fillet. The rest of the menu consists of starters, antipasti, pasta dishes, fresh fish, snacks, and amazing desserts.
The chefs at the restaurant create masterpieces, so you may start planning your next celebration. This is a good place for all family reunions and company events. You can even plan your birthday party with a gambling-themed cake.
If the Oracle Casino menu at the restaurant is not enough, head to the Sports Lounge & Pizzeria menu. Here you can try a variety of delicious pizzas while wagering on sports. Since this is a lounge, you will be able also to try some of the best casino drinks, cocktails, fine alcohol, a variety of beer, and non-alcoholic beverages.
Responsible Gambling in Malta's Land-Based Casinos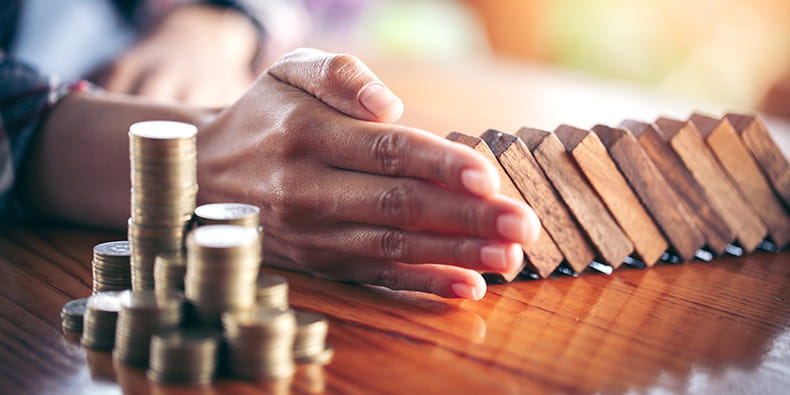 Every gambling or wagering venue in Malta is licensed by the MGA and has strict gambling-related policies. One of the most important measures taken by the operators is responsible gambling. Oracle Casino at Bugibba, MT, also advises responsibly and reminds us that gambling is entertainment, not a workplace bringing a salary. Players should know how much they can afford to lose and stop if luck turns against them.
The operator reminds us that gambling addiction affects players and their loved ones, mostly those depending on the player, like children, sick relatives, and even pets. There are many ways to determine the level of addiction and means of help dealing with it, like the Responsible Gaming Foundation. You can do it on your own by discovering what type of gambler you are according to your dog or with different addiction tests and focusing on other fun activities.
Oracle Casino Important Questions
The Oracle Casino is one of the must-visit destinations in Malta. It is important to know what you can expect to see there, so we answered several important questions visitors and gamblers might have. Check out the answers below and follow the links for more details.
[ad_2]

Source link